Helloooo. Have to play catch up. Unfortunately, I ran behind on my OOTD posts. On the positive side, I am writing them now and they are all going to be in this post! You will see different outfits from last week all in one place. How cool is that? Anyway, Fall has been rolling in slowly and I have been trying to transition nicely into the weather. It still doesn't feel cold enough in the California weather to break out my big sweaters and boots so I am patiently waiting. In the mean time, enjoy these outfits!
Top: neon yellow vneck tee from New York and Co.
Cardigan: Target grey with pink stripe
Scarf: Primark light pink with floral detailing
Bottom: Forever21 skinny jeans dark rinse
Bag: Calvin Klein navy leather tote
Top: J.Crew blue and white stripe tee
Blazer: Forever21 black 3/4 sleeve with white wavy lines
Bottom: Express jeans
Bag: Calvin Klein navy leather tote
Necklace: homemade shell necklace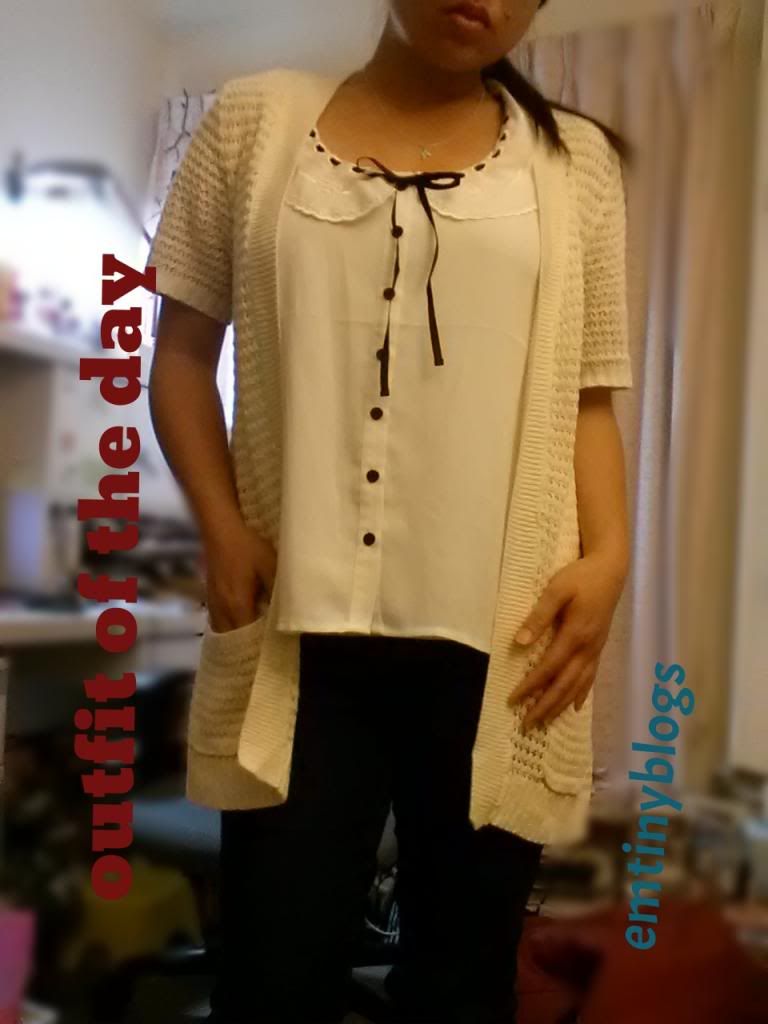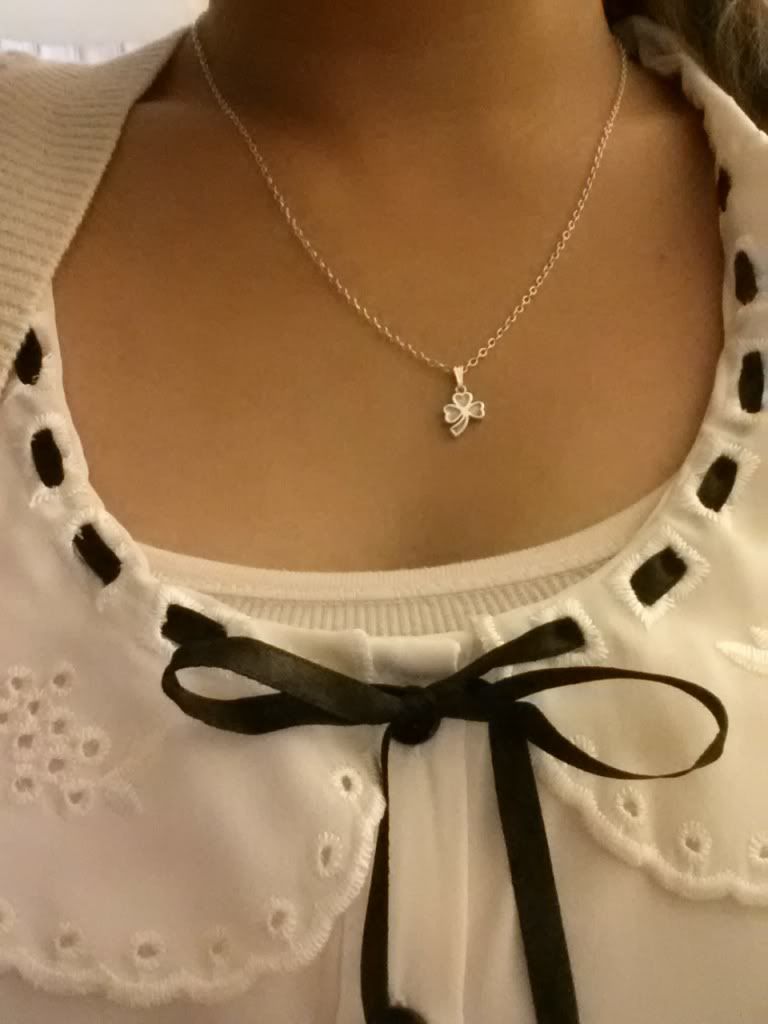 Top: Forever21 white chiffon top with crochet collar
Bottom: Forever21 skinny dark rinse jeans
Cardigan: Target cream knit
Shoes: Target black patent peep toes
Necklace: Clover sterling silver from Ireland
Hope you liked these outfits! What are some of your favorite things to wear during the Fall season?
EM
All products shown here were purchased with my own money and were given my fair and honest opinion.