I did not purchase a whole lot from the Sephora VIB sale 2013 but did manage to pick up some essentials and fun items. Two of these fun items are the Dior polishes in Destin and Galaxie. I fell in love with Destin- the smokey taupe shade. I am not a huge fan of reds, but Galaxie shown so bright and in such a berry shade that I made an exception. I am super glad I did because these two polishes are amazing! If you get your hands on these, definitely give it a try. Dior's polishes are always extremely well made- formula, durability, and shade selection and these are by no means an exception.
Dior polishes: Destin and Galaxie, $23 each
One coat of Destin with no base or top coat. Amazing pigmentation and no streaks despite being a shimmer based polish!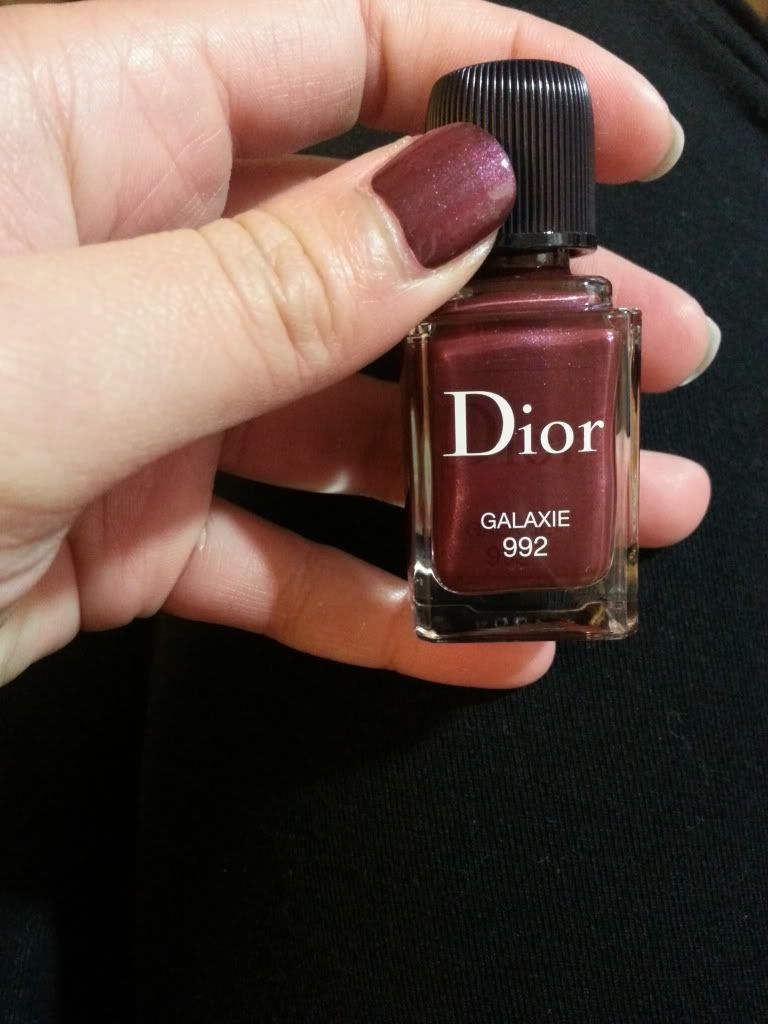 One coat of Galaxie with no base or top coat. Another pigmented polish and no streaks. It applied like butter.
These were so fun and outstanding to work with. The texture was like butter. It spread and even out on its own with no effort on my part.
The dry time was extremely fast and the staying power was 4 days with no chipping.
I know $23 can be a bit much to spend on polish, but I wouldn't think twice about purchasing these. The quality is just too good I don't know how Dior does it. I loveveevevevevee these! I am obsessed and bouncing off walls about it. Seriously, I can't remember the last time I raved this much about polishes....I really, really recommend these.
EM
All products shown here were purchased with my own money and were given my fair and honest opinion.