I have been keeping such a close eye for these Maybelline Color Tattoos ever since I heard about it. I know that since they are limited edition and each display only carries 2 of each shade, I literally have to be the first person there to get first dibs. I wanted all three of the shades because I don't really like shimmery or sheen eyeshadows. These are all MATTE! I don't believe Maybelline usually comes out with all matte shades for their color tattoos. Moving on to the shades...shall we?
There are three shades in this display, Nude Pink, Just Beige, and Matte Brown. I was the first one to the CVS store to browse this display (or so I assumed since all the products were there) so I picked up one of each of the shades!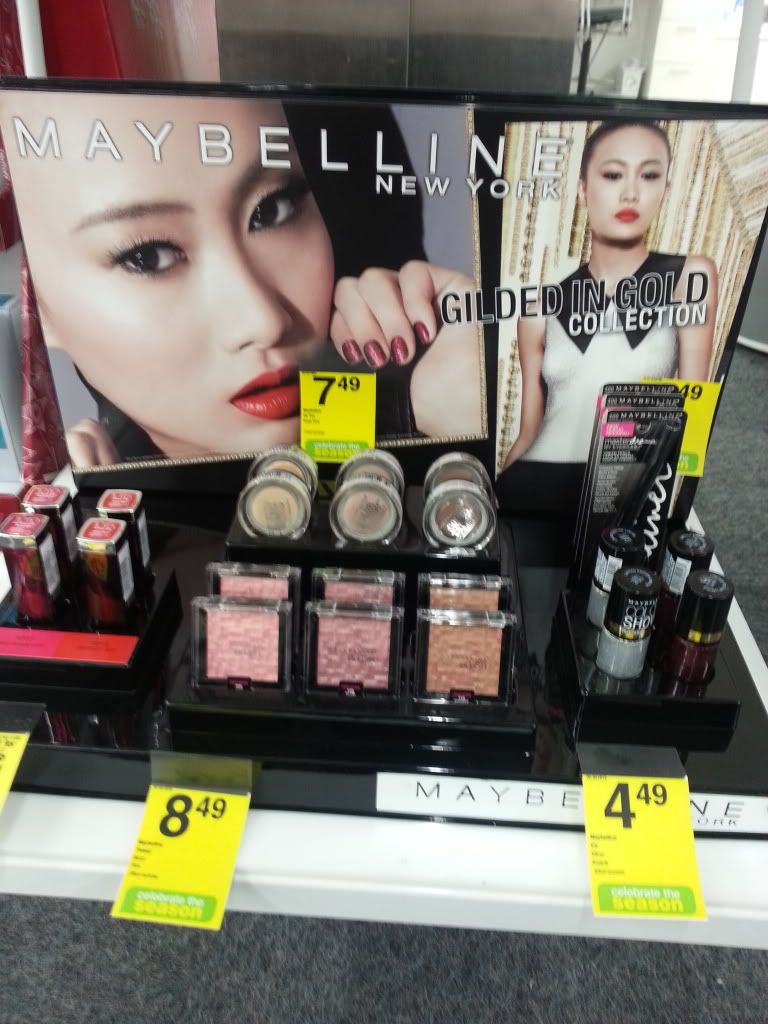 Maybelline Gilded in Gold display in CVS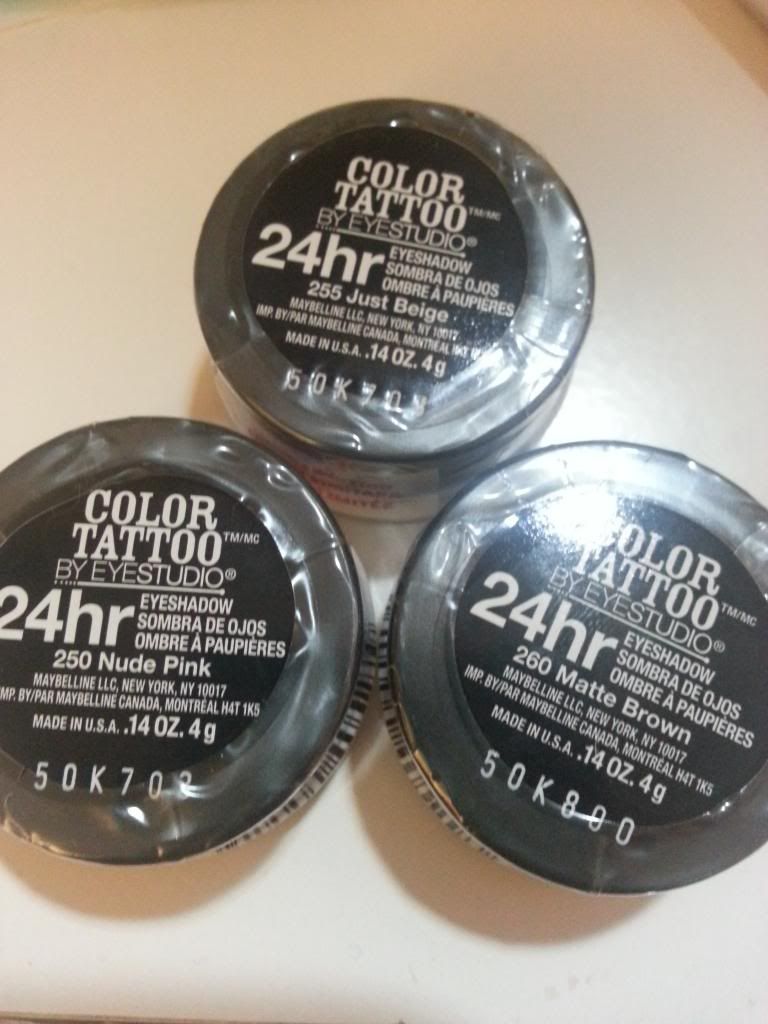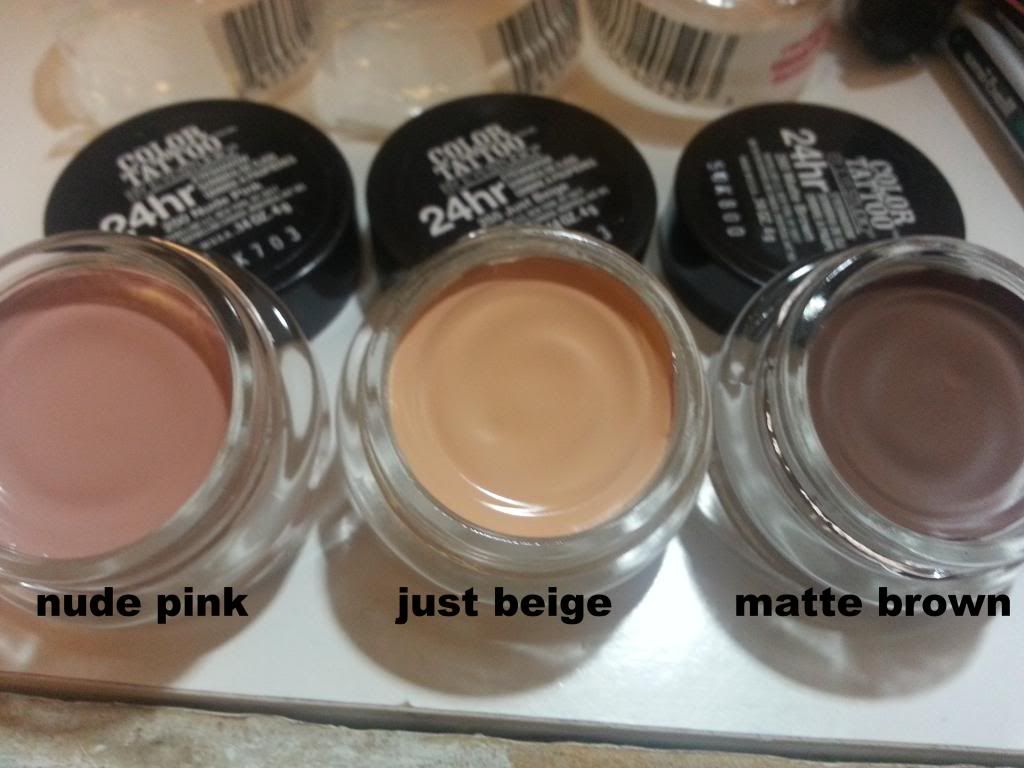 Maybelline Color Tattoo, $7.49
True to pan, they are all matte in finish and hold up to the standards of the previous and permanent Color Tattoos.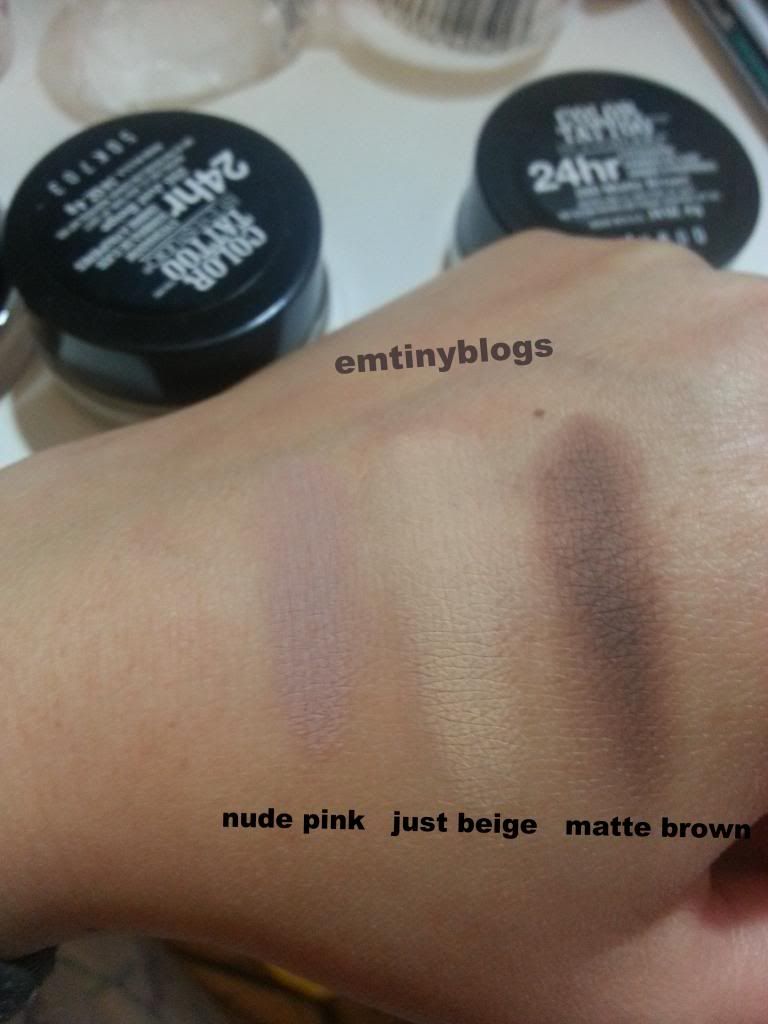 One swipe of each shade
These limited edition Maybelline Color Tattoos are extremely good. They live up to my standards and I was glad I stalked them and picked up all three. I like all three of these and they will act as very neutral eyeshadows or work as eyeshadow bases.
Nude Pink looks slightly lilac on my hand, but apply as a very bright nude on my eyes. It works well alone, but also acts as a good eyeshadow base.
Just Beige looks more yellow on my hand than on my eyes. On my eyes, it cancels out a lot of the undertones and looks almost off white on my lids. This shades works better as a base rather than on its own.
Matte Brown isn't as interesting in terms of the name or the shade, but I really like to have a basic brown shade that is matte in my collection. This one worked well in my crease, but I can also see it popped on my lids on lazy days.
All three held on my bare oily lids very well throughout the 9 hour day. No smudging and no transfer. I did notice a slight color crease near the inner corner of my eyes near the end of the day due to the lids folding on top of each other (asian eyes!), but other than that, no problems! Most eyeshadows do not fair remotely close to the staying power of these color tattoos!
Overall, I really enjoy these. They are not scented, last 9 hours, and have amazing color pigmentation. I compare these well to the previous Maybelline color tattoos as well as the permanent ones. I am very glad I purchased these! On my skin tone, I would say I could have passed up Just Beige because its affect is so close to those of Nude Pink. Nude Pink does act slightly better due to its ability to stand alone.
Have you seen these in stores? If so, which ones have you picked up?
EM
All products shown here were purchased with my own money and were given my fair and honest opinion.