Walking around Walgreens a couple days ago, I spotted a new Revlon display amongst all the holiday goodies. The Revlon display included the new shadowlinks...untouched! I was so excited that I picked up 4 different shades to play with and share with you. To my knowledge and to the display, I did not see that these were limited edition so there is no big rush to grab these immediately. However, they are fun stocking stuffers if you have a makeup junkie in your life. Let's move on, shall we?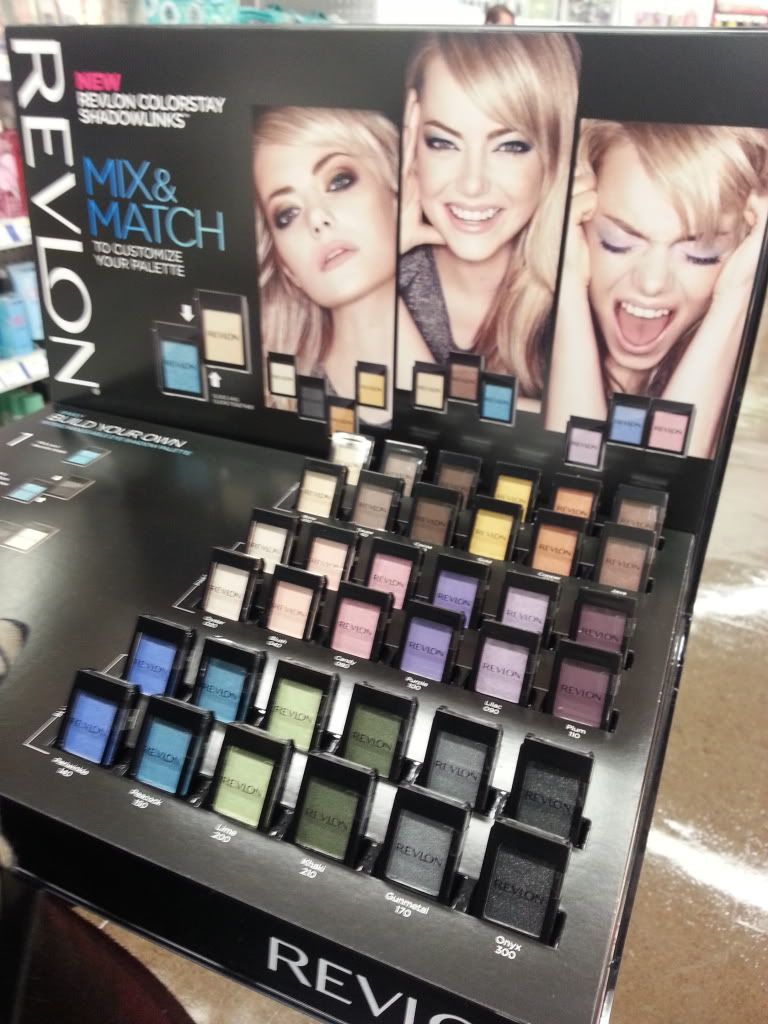 Revlon Colorstay Shadowlinks, $2.99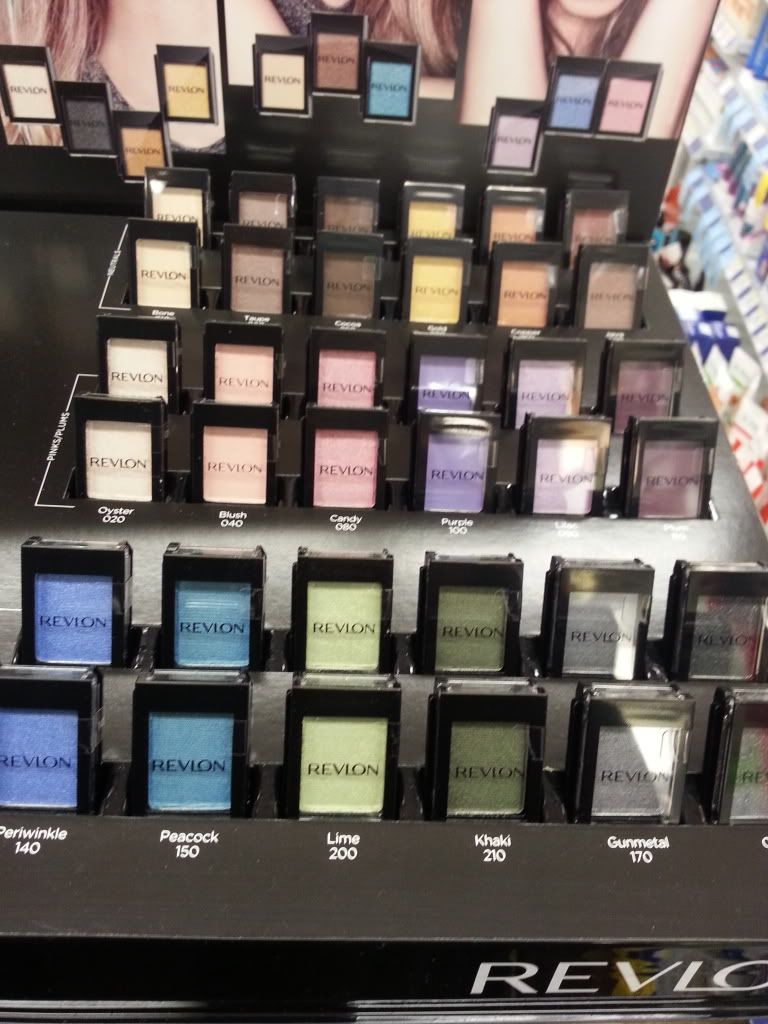 Each eyeshadow is split into groups: neutral, pinks/plums, blues
I also later noticed that it contains pearl and metallic finishes...there might be more finishes but those are the only variations in the four I picked up.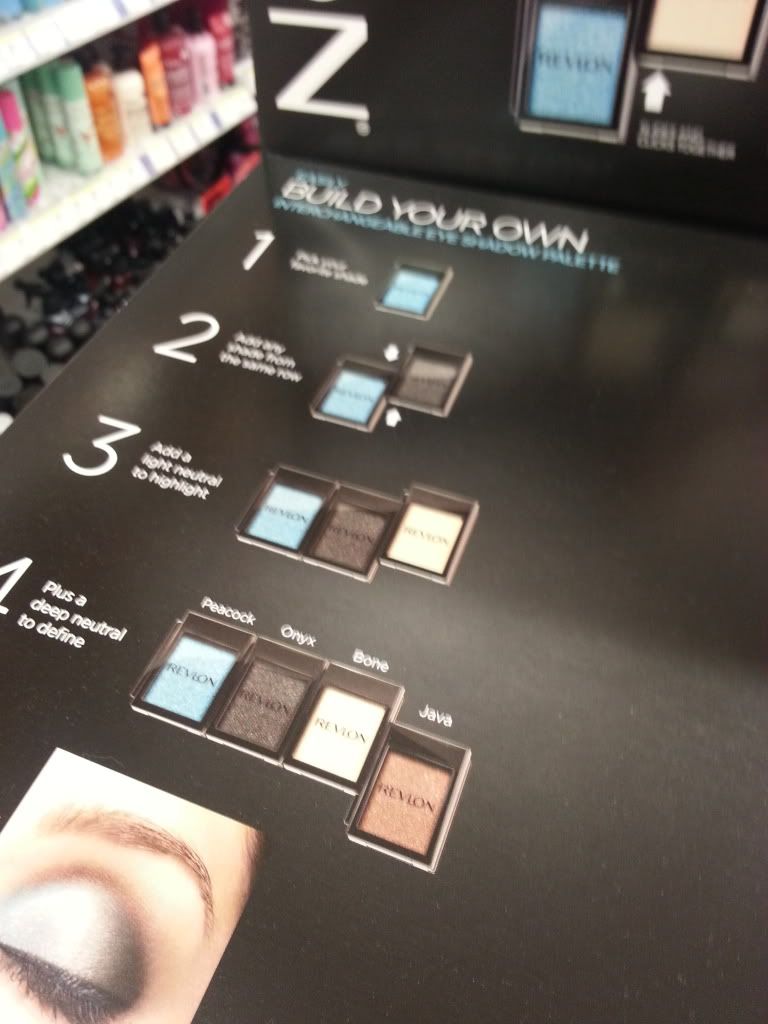 The reason why they are called shadowlinks is because they can link together. This is great if you don't want to be constricted by a palette but still want the shadows together in one place. You can swap them out whenever you want without spending tons of money on a palette holder.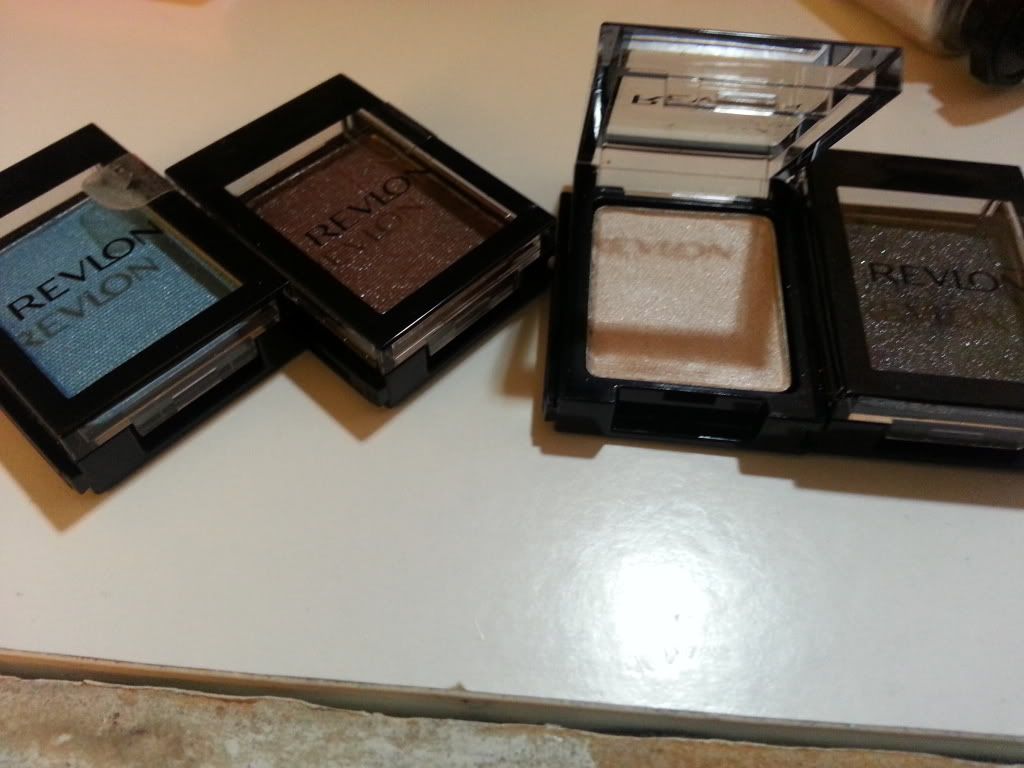 Though they are linked, they can be opened individually. They are small 0.05oz, so a set of four in a row won't take up too much space (~4.25")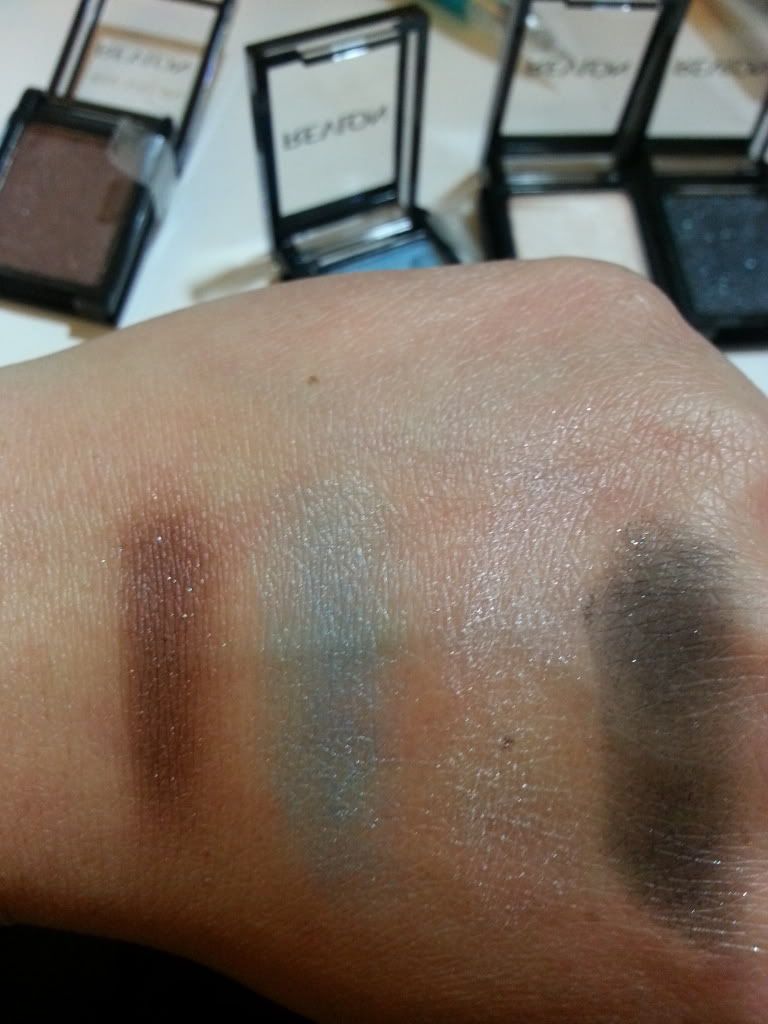 Swatched over bare skin, left to right:
Java (pearl), Peacock (pearl), Oyster (metallic), and Onyx (pearl)
Java is a deep brown with a hint of plum and fine shimmers.
Peacock is a translucent sea green blue with a sheen.
Oyster is a pearly dust of silver.
Onyx is a matte black with a layer of shimmer.
Personally, I did not find anything special about the texture or feel of these eyeshadows. In fact, I find them slightly below par. The Peacock shade was too sheer and doesn't seem to show up too well. You will most likely need a primer or have to build a lot up to see anything. Oyster was also disappointing...it was extremely powdery and didn't do much on my swatch. Both Java and Onyx performed better in terms of pigmentation, but it felt dry upon touch.
Staying power was so-so. It didn't bleed or transfer on my eyelids with primer and stayed all day on my lash line when used as a liner. However, that only worked for the darker shades.
Overall, I don't know how many of these I would jump at to get my hands on them. None of the shades were unique and good enough to recommend. Perhaps the other shades in this line will have better results. Besides the linking feature, I would say these are just regular and maybe even below average shadows. I would definitely use Java and Onyx but I also have colors similar to this in my collection already. For $2.99 a pop, they aren't bad for playing around and having the shades to blend with in your collection.
What are your thoughts? Picking up any for fun holiday gifts?
EM
All products shown here were purchased with my own money and were given my fair and honest opinion.