Hello,
Last week, I found the small tub of Vaseline Lip Therapy in Rosy Lips at Target! I was very excited as it is starting to pop up everywhere. Most places carries the regular Vaseline lip therapy and the Cocoa scented one. I love rose scented things and this one is supposed to have a hint of pink. I own the Vaseline Rosy Lips from the UK for a long time now (about 5 years ago?) and I love the texture and consistency. It isn't too sticky, but enough to keep my lips moisturized. The problem is that it isn't readily available here, so if the small tubs prove to be equal or better then I am set!
I did a quick comparison in case you have been trying to hunt for the UK version.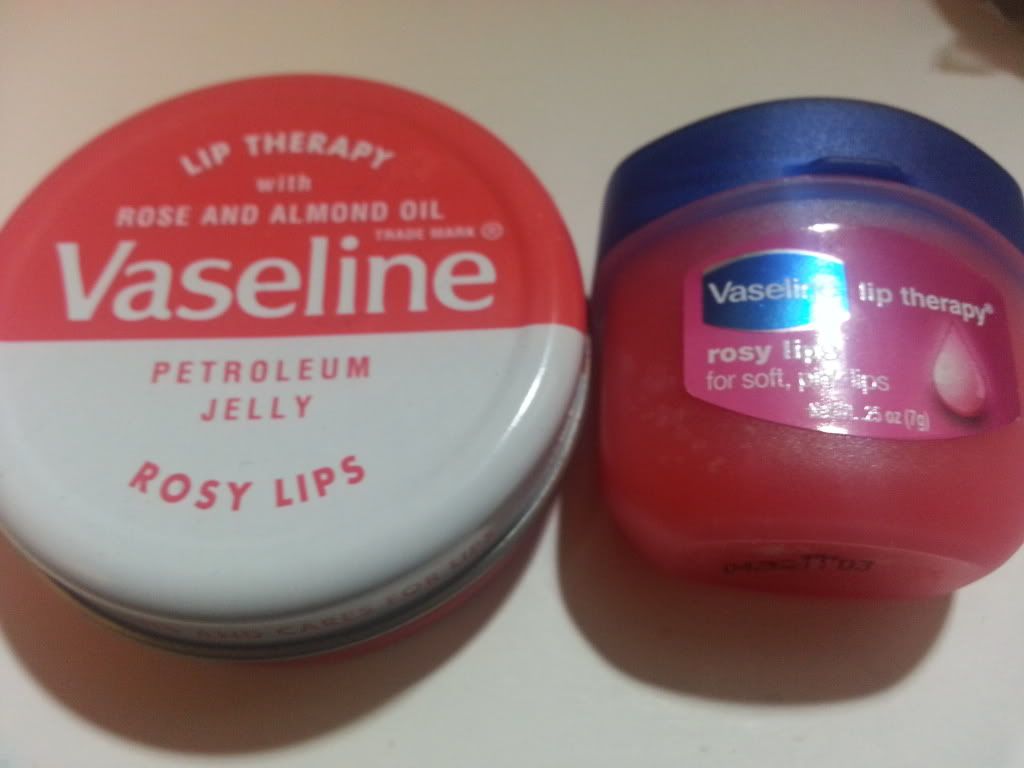 Vaseline Rosy Lips: UK version (left) and US version (right)
Right off the bat, you can see the difference in the containers. The UK version is in a flat tin can and looks much like the Nivea lip butters. The US version looks like the other two tubs that have been for sale in stores. The US version is plastic and is more boxy in shape.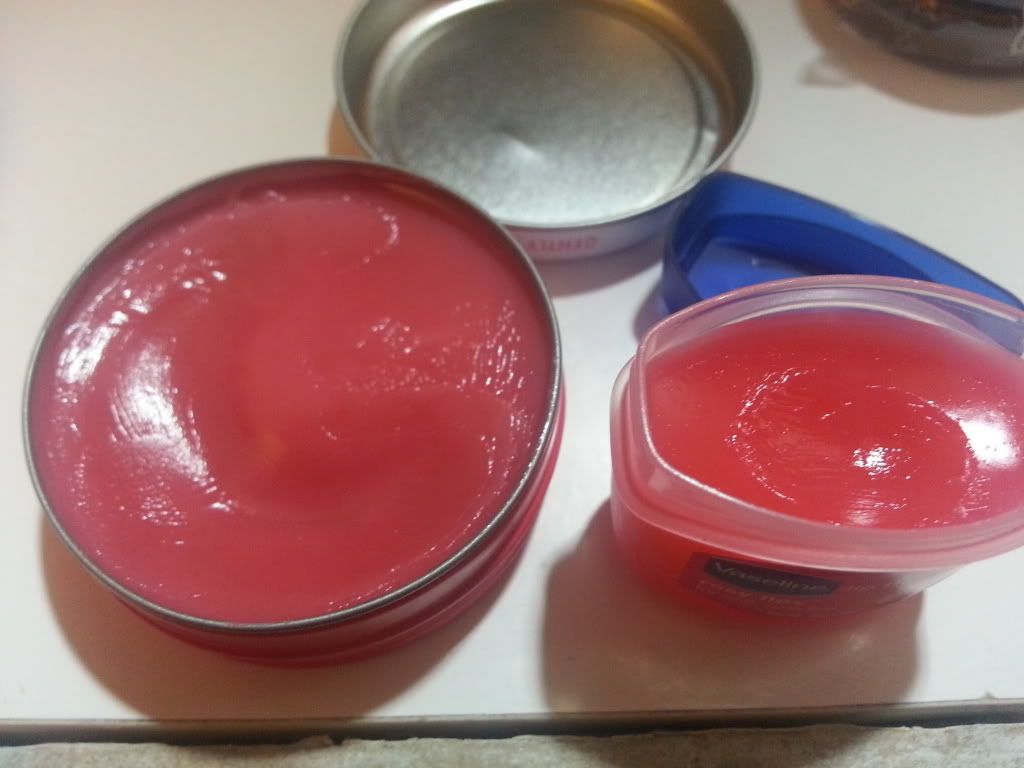 Rosy Lips (US) $1.99, Target
Color and consistency looks very similar. In fact, I don't notice anything too different when I look into the containers. The smell is also the same. I will say the US brand one seems to be more tacky upon dipping my finger in whereas the UK one is more gel/watery.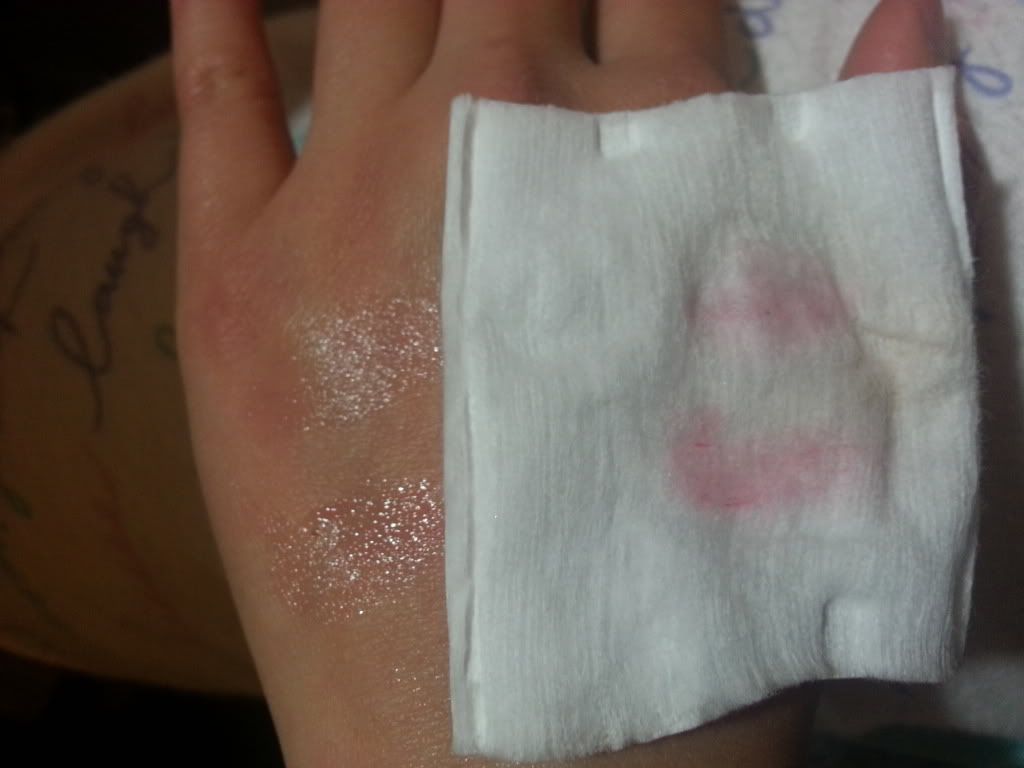 Top: US, Bottom: UK
On the lips, I can feel the US one being slightly tackier, but does last slightly longer. The UK one is more liquid-y and doesn't last as long. Despite it leaving my lips faster, they don't leave them more dehydrated. Both have the same scent and both moisturize my lips just as well.
Since I personally do not like the tacky feeling as much, I would prefer the UK version more so than the US version. However, if I have no way of getting my hands on the UK version, I will be very happy to stick with the US version. I do really like these for all year long. They do provide a slight pink shade, which I cannot really see on my pigmented lips, but they will show up on lighter pigmented lips. They also have a rosy almond scent without being too powerful. The only thing I don't like about these is that you do have to dip your finger into it, which is slightly unsanitary throughout the day. Other than that, it hydrates my lips and keeps them healthy!
Have you spotted these yet?
EM
All products shown here were purchased with my own money and were given my fair and honest opinion.