Finally spotted these new Revlon blushes and highlighters at my local CVS! I was so happy to see this and so happy to not see that they are limited edition. Revlon has had powder blushes before, but I believe in only two shades. I am glad to see this range being expanded and am really excited to try out the quality. They also decided to include two powder highlighters. These highlighter blushes remind me of MAC's msf natural. They give some color but also a brightening effect. See below for swatches and review of the three items I picked up.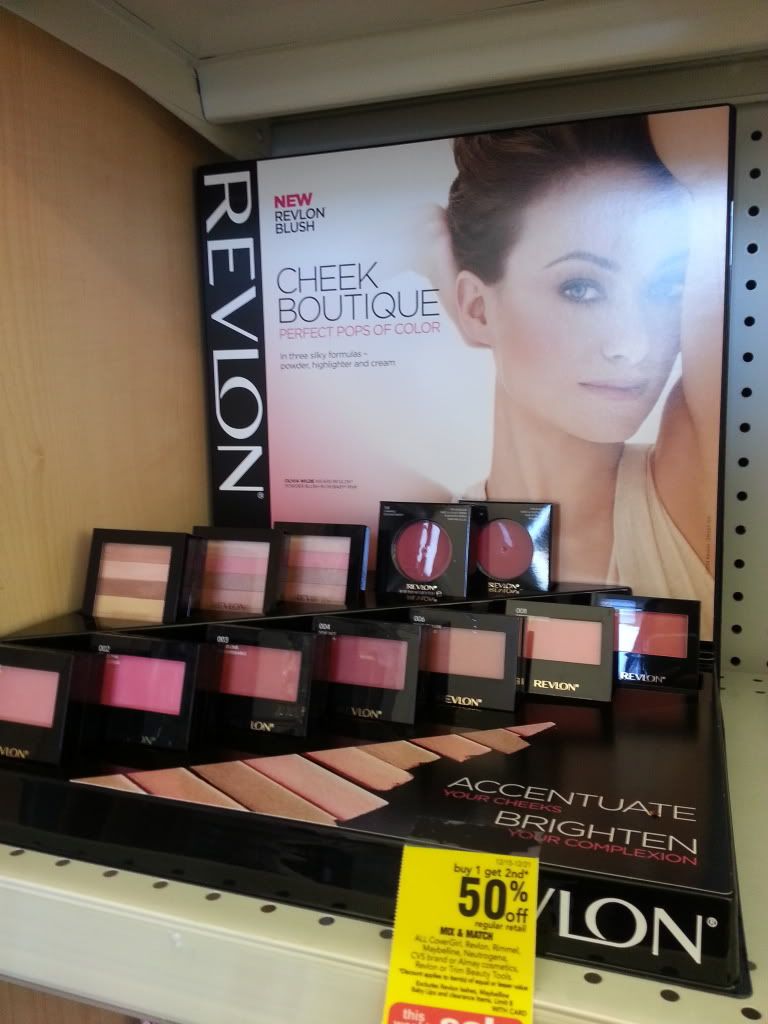 Revlon Cheek Boutique display (what a cute name!)
There are 6 different powder blushes, 1 cream blush, and two highlighters.
powder blushes $9.99, highlighter 11.99
The two powder blushes that caught my eye are Racy Rose and Wine Not. Racy Rose seems to be a brightening baby pink with a slight sheen. Wine Not is a deep burgundy red that seems more matte.
I also picked up one of the highlighters in Rose Glow. It has two different shades of pink and a few shades of beige pink shimmer.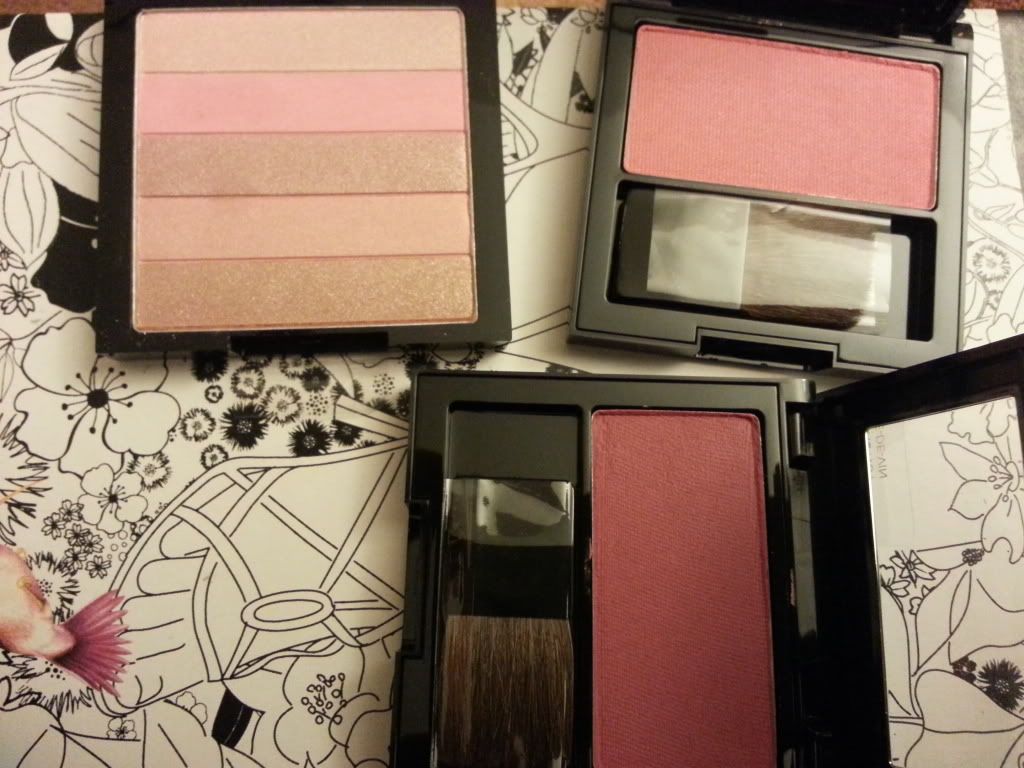 The powder blush compacts include a blush brush mini as well as a tiny mirror on the flip side. The highlighter does not include either.
swatches of each color on the highlighter and a final mix at the bottom. (no primer)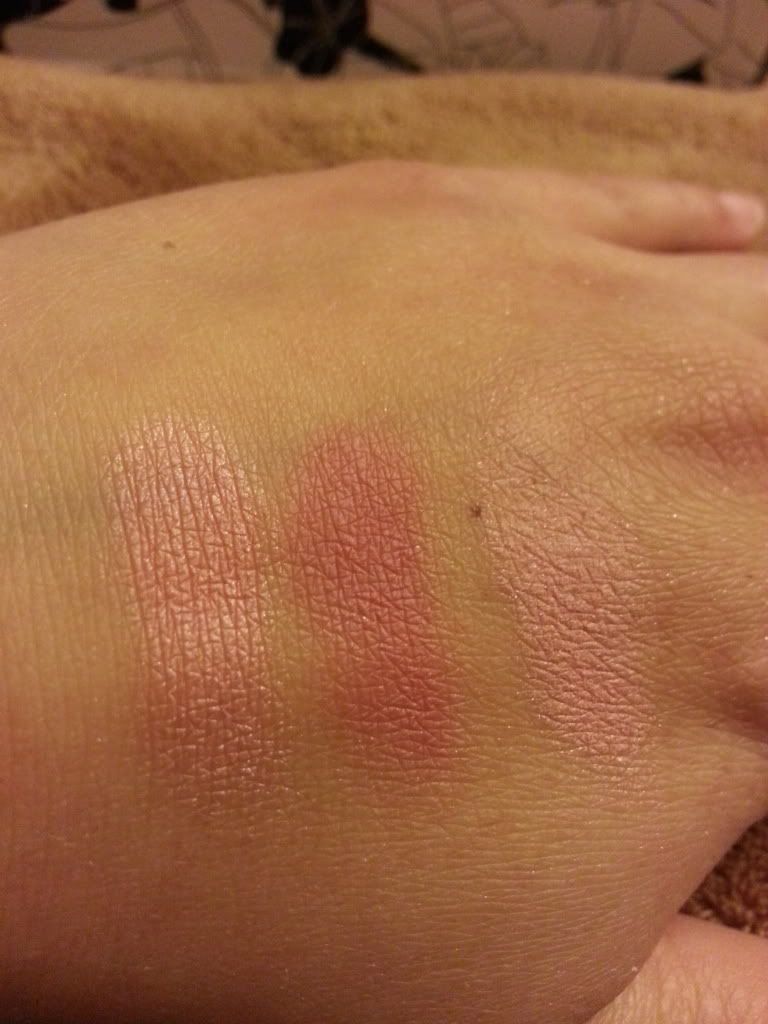 swatches of Racy Rose, Wine Not, and Rose Glow (left to right)
Racy Rose is a brightening pink rose
Wine Not is a deep burgundy matte
Rose Glow is a light pink sheen
Texture/Application: The texture of these blushes and highlighter is very smooth and silky. They apply quite nicely and does a great job of blending.
Scent: I detected no scent.
Staying power: These last about 8 hours on my oily skin. The darker shade, Wine Not, lasted better than the others.
Overall:
I really like the brightening effect of the Racy Rose blush. It gives a lot of pigment but also can brighten up your face. The Wine Not shade is very deep and you don't need much of this. This works better on darker skin people. The highlighter in Rose Glow is a nice highlighter and still gives pigment. You do need a bit more of this to build up the color, but there are lots of shimmers to be seen. The glitters aren't huge and you don't really see these until up close. However, since I have oily skin I would prefer to steer clear of these products. I can manage the Racy Rose brightening effect, but I would rather not touch the more densely packed sparkles in the highlighter. Other than that, it seems like a very nice product and I think a lot of people who do not mind shimmers would like this a lot.
Are you intrigued by any of these new shades?
EM
All products shown here were purchased with my own money and were given my fair and honest opinion.