While at Walgreens looking for New Years Eve makeup, I came across the new L'Oreal Colour Riche line of Extraordinaire lipglosses. These actually tricked me when I first picked them up because they looked like lipsticks. I spent a good amount of effort and time trying to pull it open when you are actually supposed to twist it open. Upon opening it, I realized it was a lipgloss more so than a lipstick. I picked up two colors to play with: Rose Melody and Nude Ballet. I am sort of a low key person when it comes to color, but there are definitely much brighter and prettier colors in this range. I did not notice any signs of limited edition so yay!
L'Oreal Colour Riche Extraordinaire Lipgloss, $9.99, Walgreens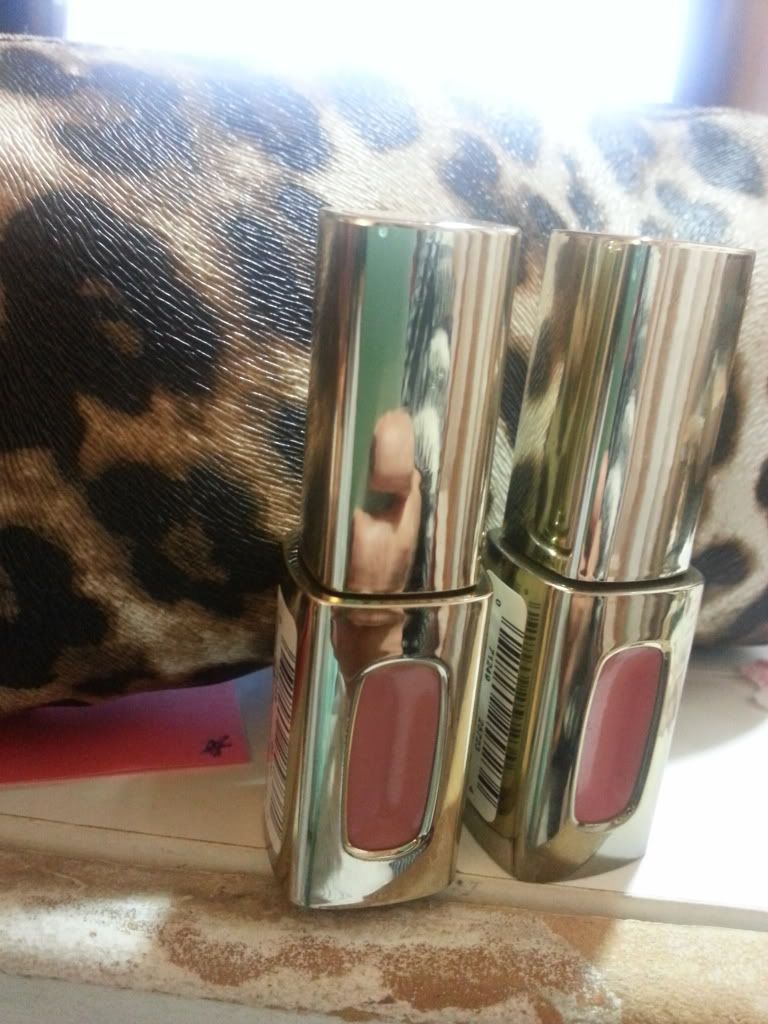 L'Oreal Extraordinaire in Rose Melody (right) and Nude Ballet (left)
As you can see, the color of the lipgloss is shown on the side. The color is fairly accurate to what is actually inside. I feel like this is good for picking up the right shade, but also makes the product less classy.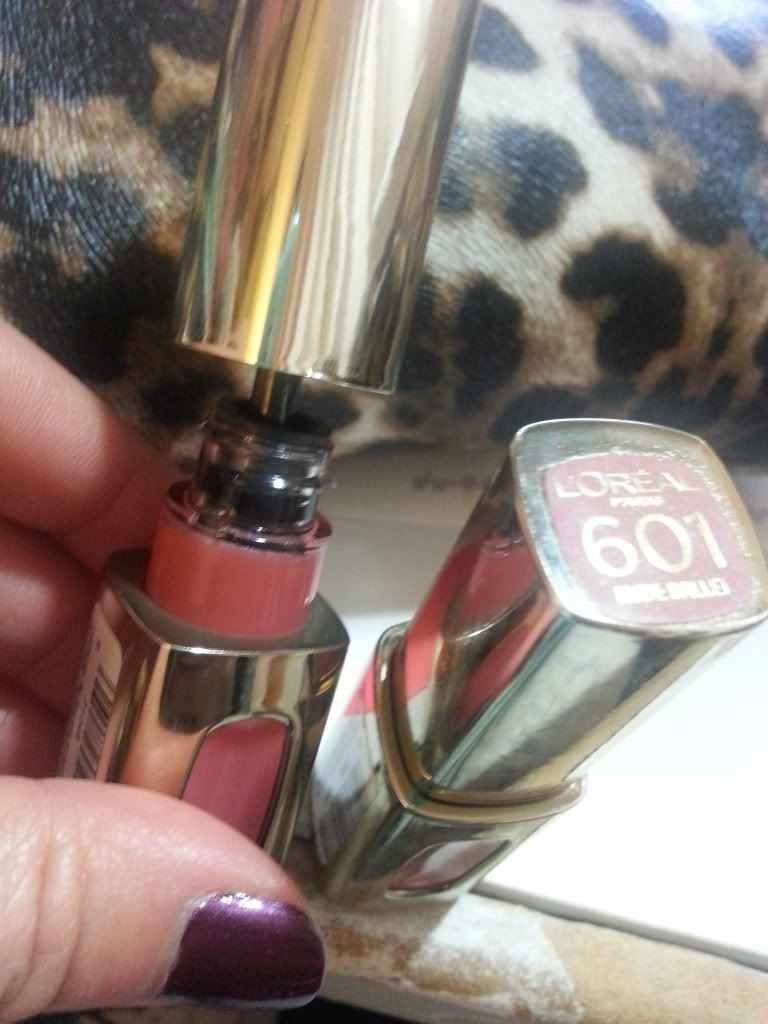 Twisting off part of the cap, you can see that it is actually a lipgloss!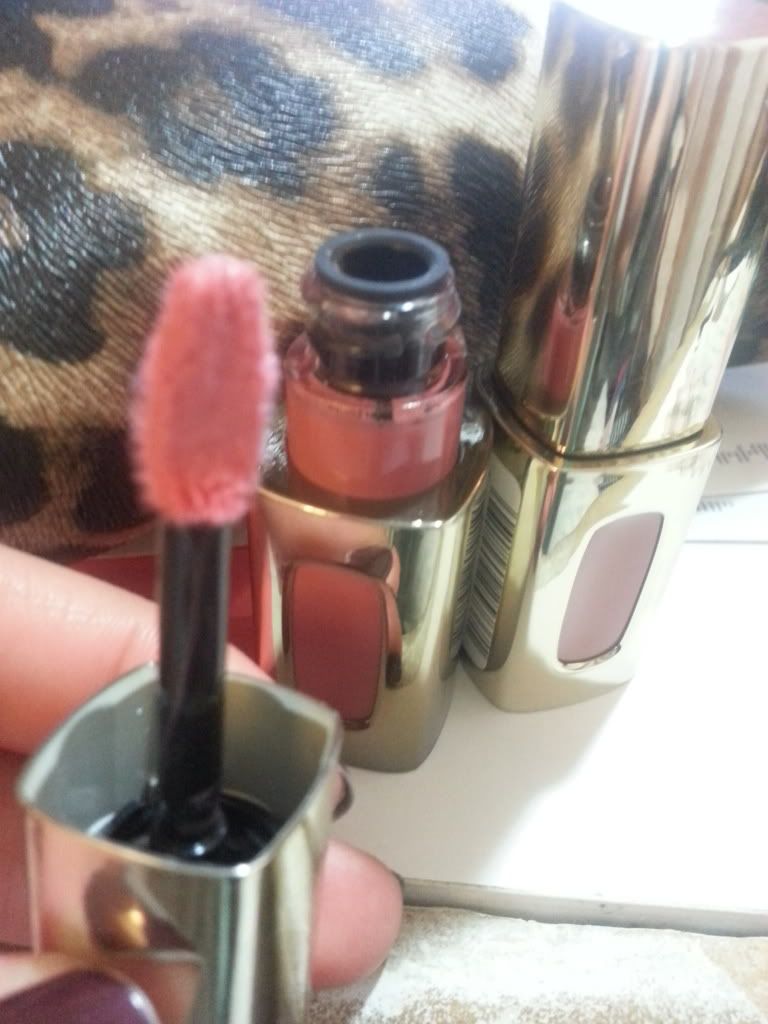 The applicator is a very fluffy doe foot and resembles a lot of the Maybelline Elixirs.
In fact, even the formula reminds me a lot of the Maybelline Elixirs. The texture on my lips as well as the color pigmentation of both are nearly the same. The only thing I can discern from the two is that one is more fruity sweet like a Yakult yogurt drink (L'oreal) while the other is more florally (Maybelline). Other than that, if no one told me I probably couldn't tell the two apart.
Rose Melody (left), Nude Ballet (right)
Rose Melody is a light pink shade with tiny amounts of shimmer. The shimmer doesn't stay obnoxiously on your lips.
Nude Ballet is a pinky nude with shimmer. Again the shimmer is very subtle. This gives me a nude look without looking like a zombie!
Both are semi-sheer but still puts a good amount of color on my lips. They can definitely be built up if needed to be more opaque.
Texture: Applies very smoothly and when I rub my lips together it has a nice cushion-y feeling. It keeps my lips moisturized and not sticky.
Staying power: It lasts for about 3 hours if I don't eat or drink.
Scent: It seems lightly sweet and fruity like a yogurt drink I had as a kid.
Overall: This reminds me very much of the Maybelline Elixirs. Besides the shape of the product, the scent is the only other thing that really differs. I really like this product. I like the light feeling on my lips and the color it gives. I chose two of the lightest shades so I can't speak much for the darker ones. If you liked the Elixirs, I think these would also be good for you.
What are your thoughts? Have you picked up the darker shades of this line?
EM
All products shown here were purchased with my own money and were given my fair and honest opinion.