Spring is here and I love the colors and Essie's Resort Fling collection is no exception. I picked up the two shades that seem the most spring/summer to me and swatched it for you here. Enjoy!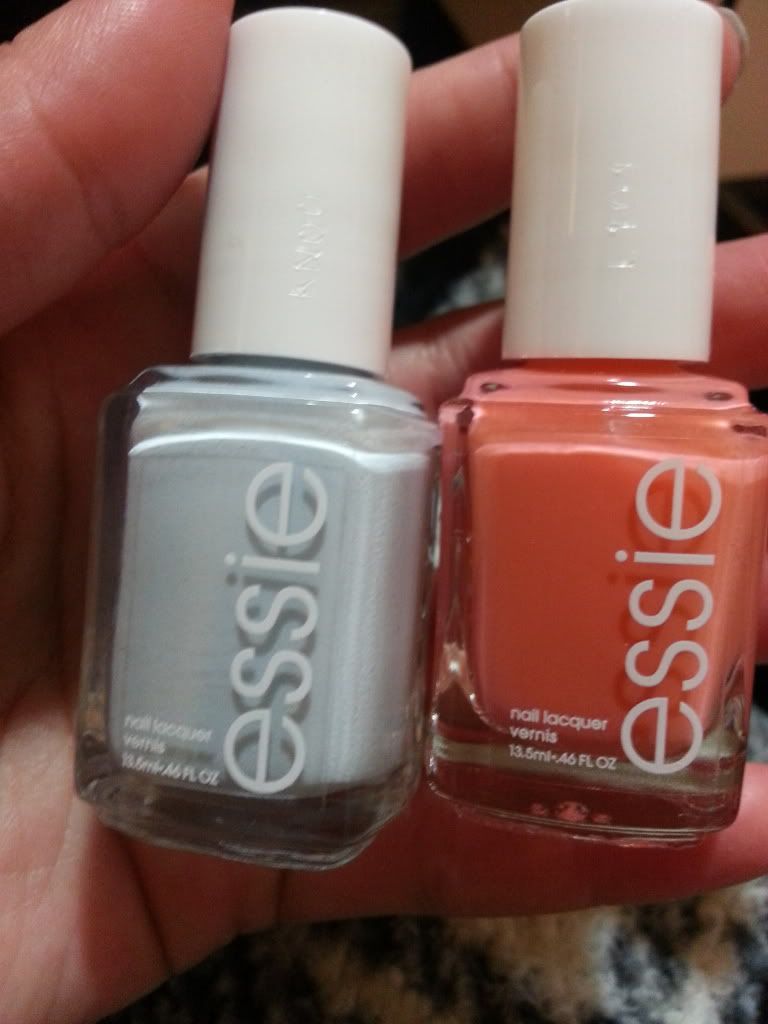 Essie Find me and Oasis and Resort Fling, $8.99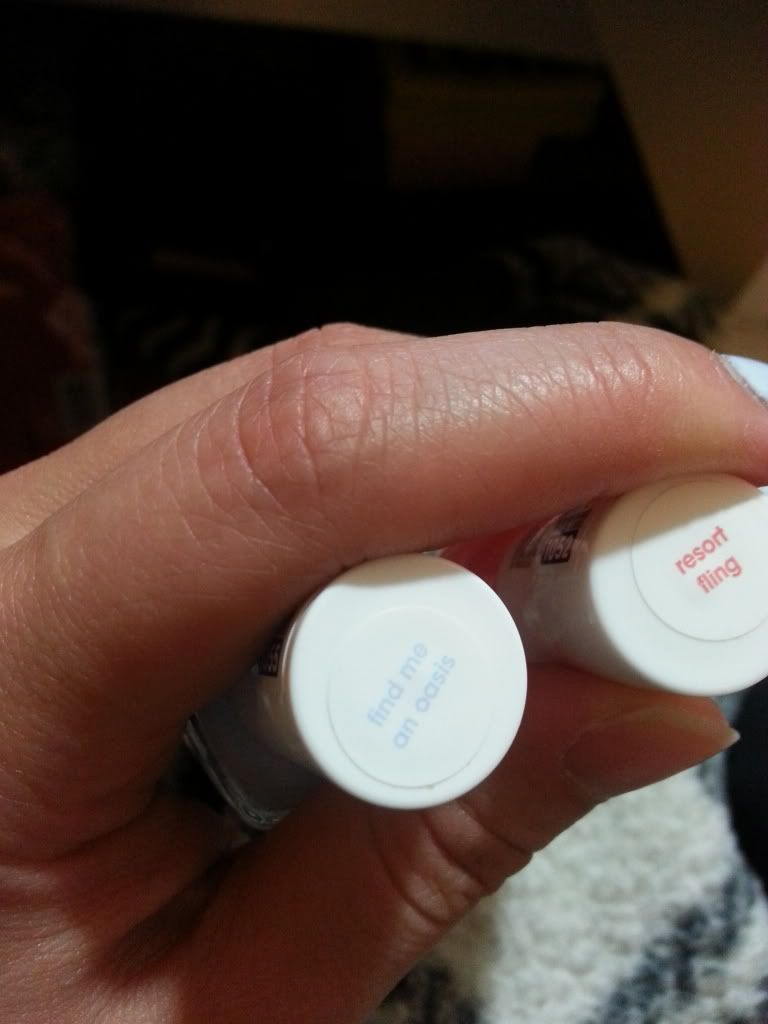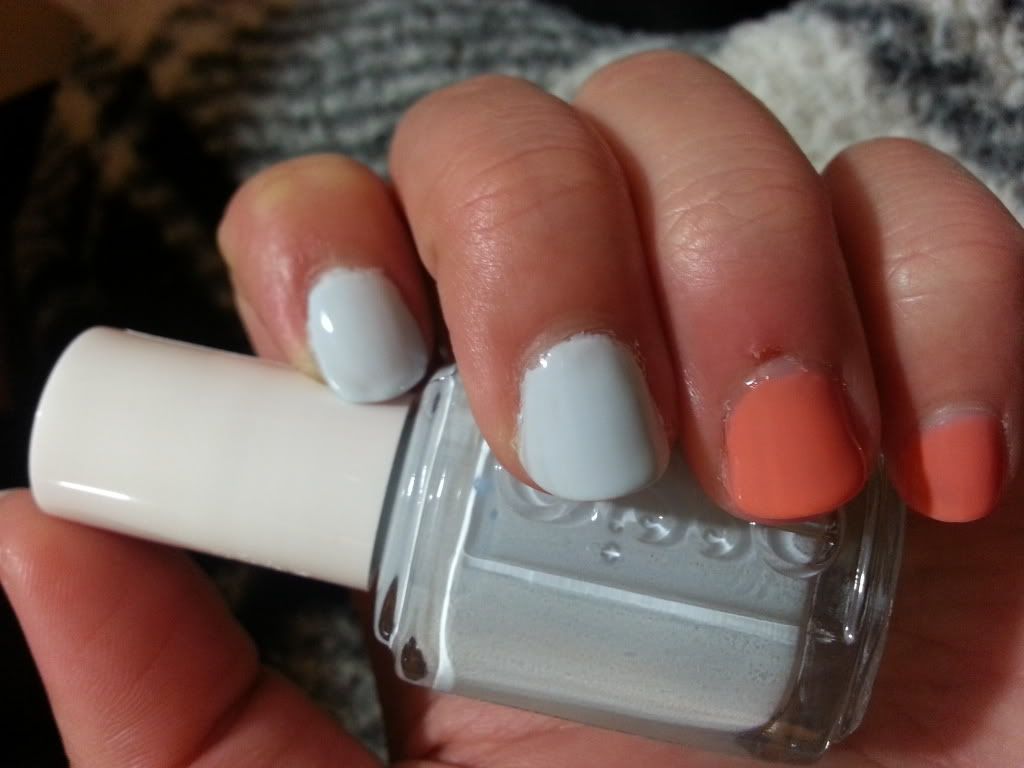 Find me and Oasis (left) and Resort Fling (right)
Find me and Oasis is a white based baby blue cream. Three coats were painted here.
Resort Fling is a tangerine orange jelly. There coats were painted here.
No base or top coat was applied.
Texture/application: Find me an Oasis is a bit on the thicker side and does streak a lot. Upon application, I found spotty places that were not covered. However, with three coats I found the streakiness gone. This one does take special care to paint. Resort Fling is on the sheerer side. It actually looks like a jelly polish. With two coats, it shows nail line but no streakiness. Three coat for full nail coverage.
Staying power: These are like other Essie nail polishes. It gave me about 4 days wear without major chipping.
Overall: I really like Find me an Oasis, but the streakiness throws me off. I probably have something quite similar to it in my collection already so I don't need this. However, it is quite a nice shade for the coming spring and summer if you are willing to take the time to do three coats carefully. I like the jelly consistency of Resort Fling, but I feel like it is too orange for my skin tone. Maybe if I get a tan, but right now this isn't on the top of my color list.
What are your thoughts?
EM
All products shown here were purchased with my own money and were given my fair and honest opinion.