I got this beautiful blush by Hourglass from Sephora last week in the mail and have been using it almost daily since. Hourglass came out with a set of different lighting powders a while back that helps the lighting on your face. These powders are meant to be more of a setting powder rather than ones that hide your imperfections. They do blur the little problematic areas on your face but aren't meant to be foundations.
Since then, they have recently released another line of lighting powders- this time in blush form! I love blushes and I probably have way too much that can last me my whole lifetime. I had to try this because I did like the idea of how the light in the powders help make you look differently. Playing with lighting is a fun way to make yourself look different in photographs, so why not do it with makeup? This blush has a lot more pigment than the lighting powders so make sure to use a light hand!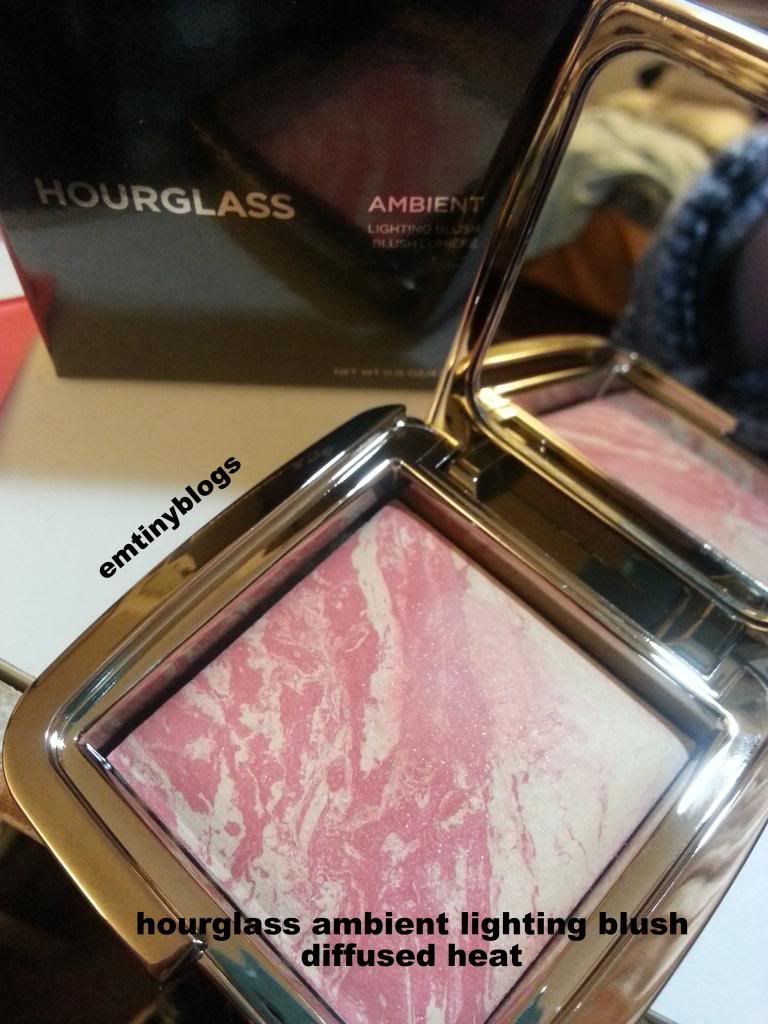 Hourglass Ambient lighting blush in Diffused Heat, $35
They are slightly smaller than the Hourglass Lighting powders and cost slightly less. The packaging is very similar- sturdy and comes with a mirror. I love how sleek it looks!
As you can see, the blush is marbled. The pink shade is very pigmented, but when mixed with the champagne color, it gets diffused. They do bring about a glow to my cheeks, and subsequently, to my face.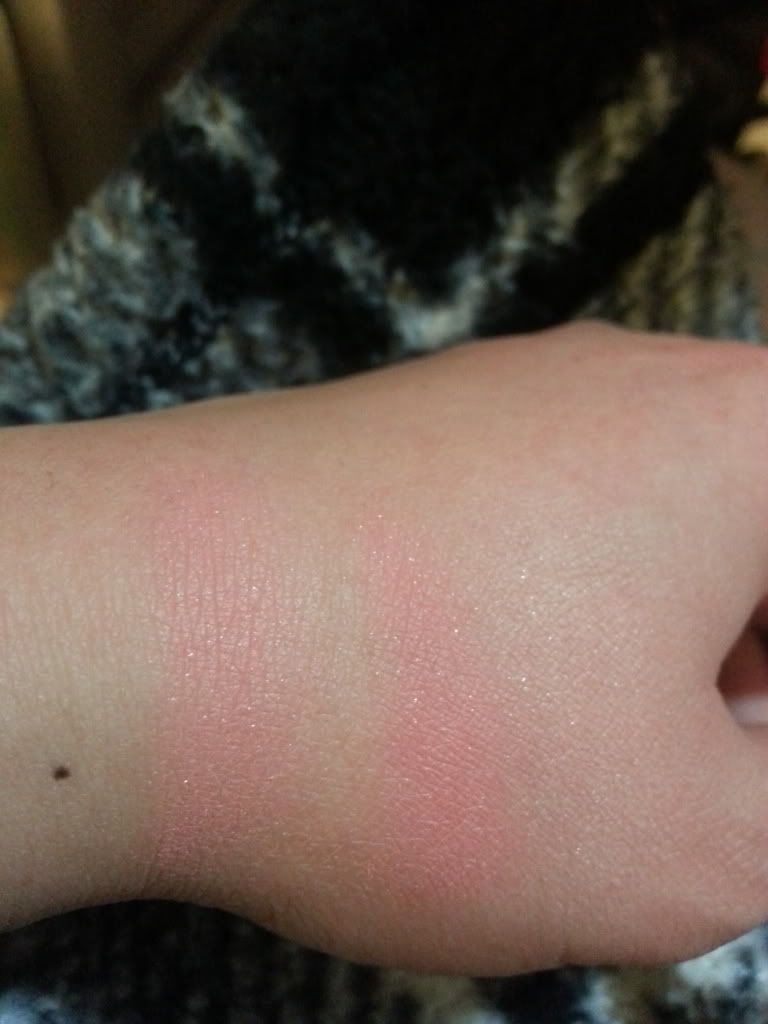 Hourglass Ambient Lighting blush in Diffused Heat
left to right: blended, just the pink, just champagne
As you can see, the blended blush is less pigmented and look more sheen. The pink on its own is more pigmented and bright. The champagne color doesn't show up too much but brings brightness to the skin.
Although the shade looks more pink in the pan, it definitely comes out more coral on my skin. I really love coral pinks and this shade is a love match for me.
I don't tend to like glittery or shimmering things on my face and I was afraid this blush would do that. Though you definitely see a shimmer or two in the above picture, blending and buffing on the cheeks would not leave you with that.
Texture/application: Applied like a dream. It is extremely finely milled and does not look powdery at all. Though it may have shimmery bits in the pan, it does not transfer to the skin.
Staying power: This lasted me a good 8-9 hours without fading.
Scent: I detected none.
Overall: I love the shade of this blush and it shows up well on my NC30-35 skin tone. I also love that it brings light to my face without leaving shimmery or glittery bits. It lasts an average amount of time and comes in a very sleek and sturdy container.
What are your thoughts? Have you spotted a shade you like from Hourglass Ambient Lighting blush?
EM
All products shown here were purchased with my own money and were given my fair and honest opinion.