I have been hunting for the Maybelline Spring 2014 nude collection, namely the lip elixirs and one of the lipsticks. I searched all Walgreens, CVS, and Rite Aid within a 25 mile radius and finally found them at one location. The Rite Aid that held this collection had the polishes, lipstick, and elixirs in different display stands. Most of them seemed untouched, including the lip elixirs, which leads me to believe they were put out maybe a day or two ago. However, the lipstick display stand was picked over and I did not get to purchase one. I guess the search continues with those. In the meantime, I would like to share with you the lip elixirs that I found. I picked two shades- they are both pinkish shades. I love light and natural shades so spring time is where I splurge the most on cosmetics. If you are like me, you should definitely check these two out!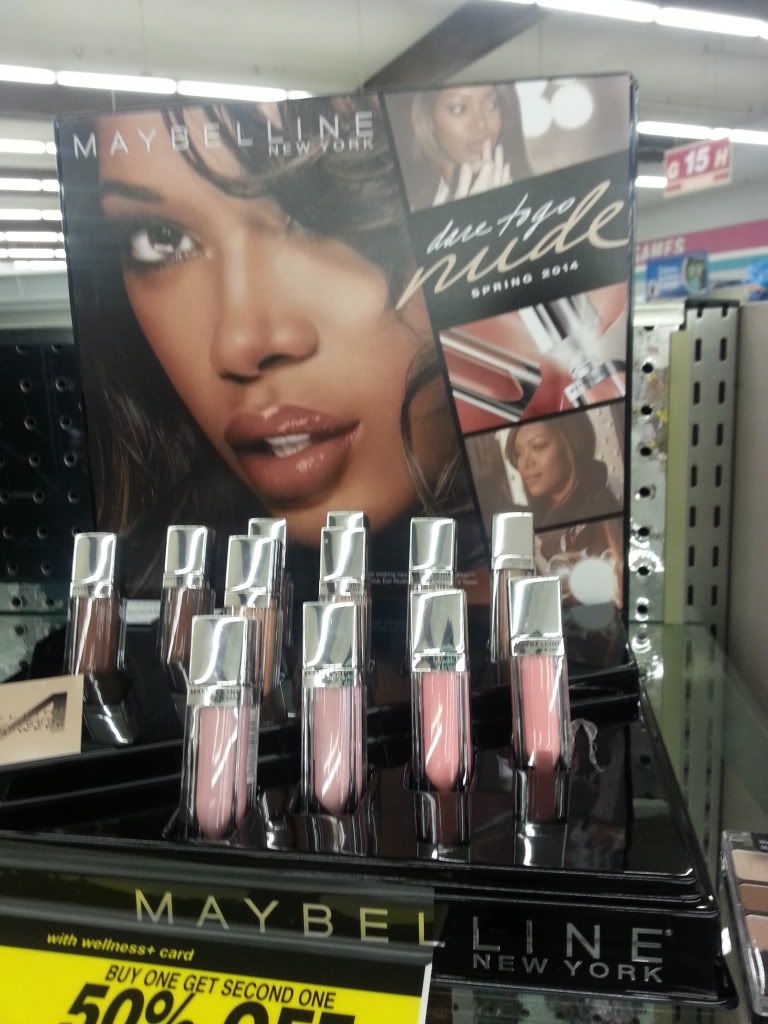 Maybelline Dare to Go Nude LE Lip Elixirs, $9.49 (BOGO50%)
There were 6 different shades, but I did not get the names of all of them. The two that I purchased were the pink ones in the front. The two behind that were more nude/sand shades. The two in the far back were more brownish red.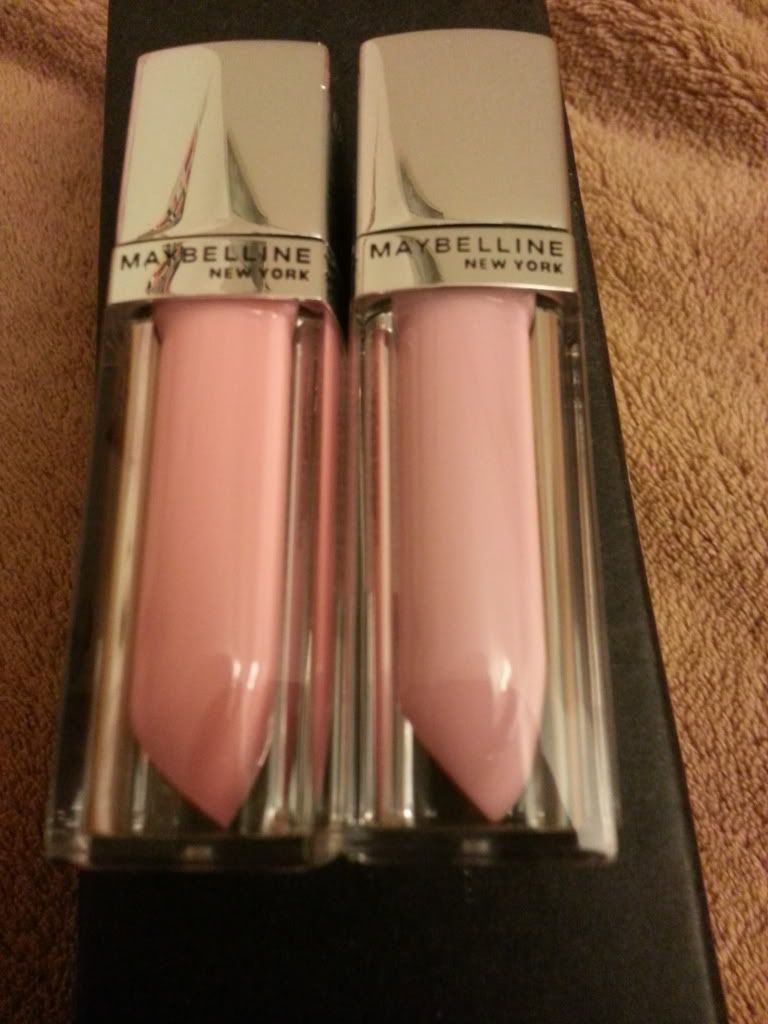 Maybelline Lip Elixirs in Radiant Bloom and Polished Petal (limited edition!)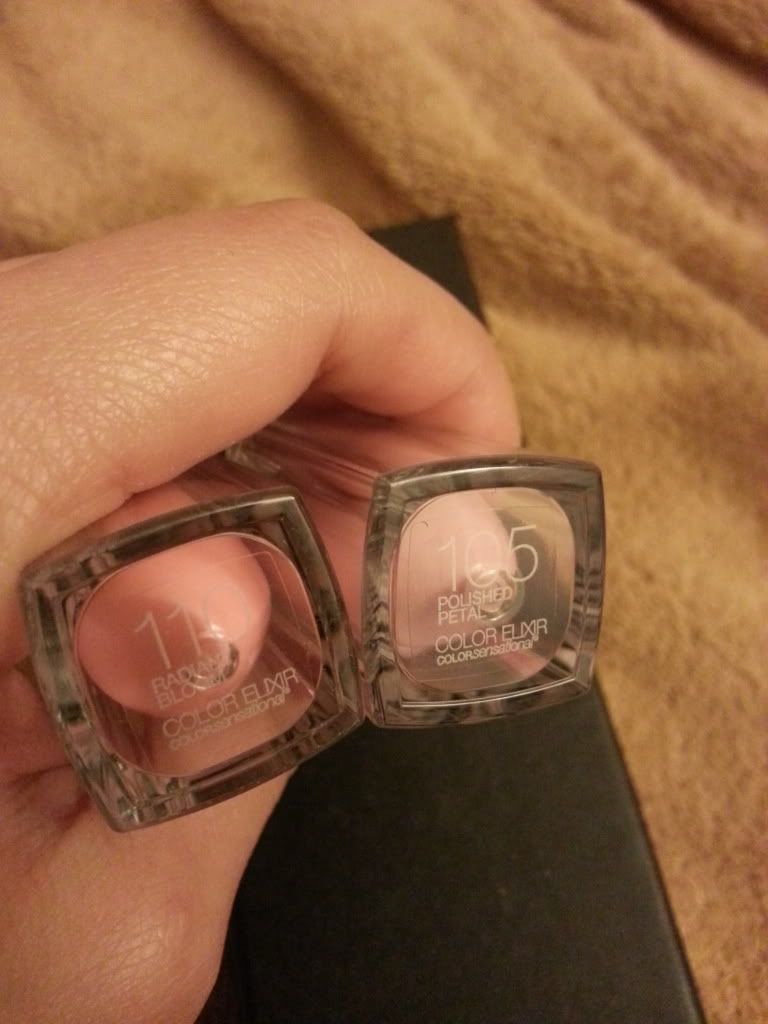 Names and numbers of these two shades are on the bottom, they are rather hard to see.
All of the packaging looked like the other Lip Elixirs in the permanent line.
Swatch of Radiant Bloom (left) and Polished Petal (right)
Radiant Bloom is a pastel light pink cream. If I apply too much of this shade, I find it washes me out.
Polished Petal is a mauvy pink sheer cream. I love the slight pink this leaves me! I do have to apply a heavy amount to see it, but it looks pretty.
Texture/Application: Both of these applied much like the permanent Lip Elixirs. The texture was very smooth when I rubbed my lips together. They didn't feel sticky nor overly watery. It is the perfect consistency!
Scent: I do smell a faint sweet rosy scent. It dissipates in seconds.
Lasting power: These are not overly sticky so they don't last that long. However, without eating or drinking I get about a 2-3 hour wear on these.
Moisturizing: I find these not drying and slightly moisturizing while on the lips. Once product is gone from lips, I feel like I need more product to protect them again. They aren't drying, but not very moisturizing- not long term anyway.
Overall: I really like these little lip gloss balms. They feel smooth against the lips and give me color without drying my lips. The scent is light and fun and I love that they come in so many colors. If you are a spring color lover like I am, I would definitely check these limited edition babies out before they are all gone!
EM
Have you spotted these at your local drugstores yet?
All products shown here were purchased with my own money and were given my fair and honest opinion.