I finally got my hands on some of the new Physician's Formula Nude Wear line. I picked up the glowing nude blush to play with. I love the packaging on these babies. They are so cute! It is in a peachy nude colored box. The top and bottom are lined with this faux snake skin material. At the top of the front side, there is a rose gold bow! Like the other PF blushes, this also comes with a mirror and brush in the back. See below for the different shades of pink and my thoughts on it.
physician's formula glowing nude blush in rose, $13.95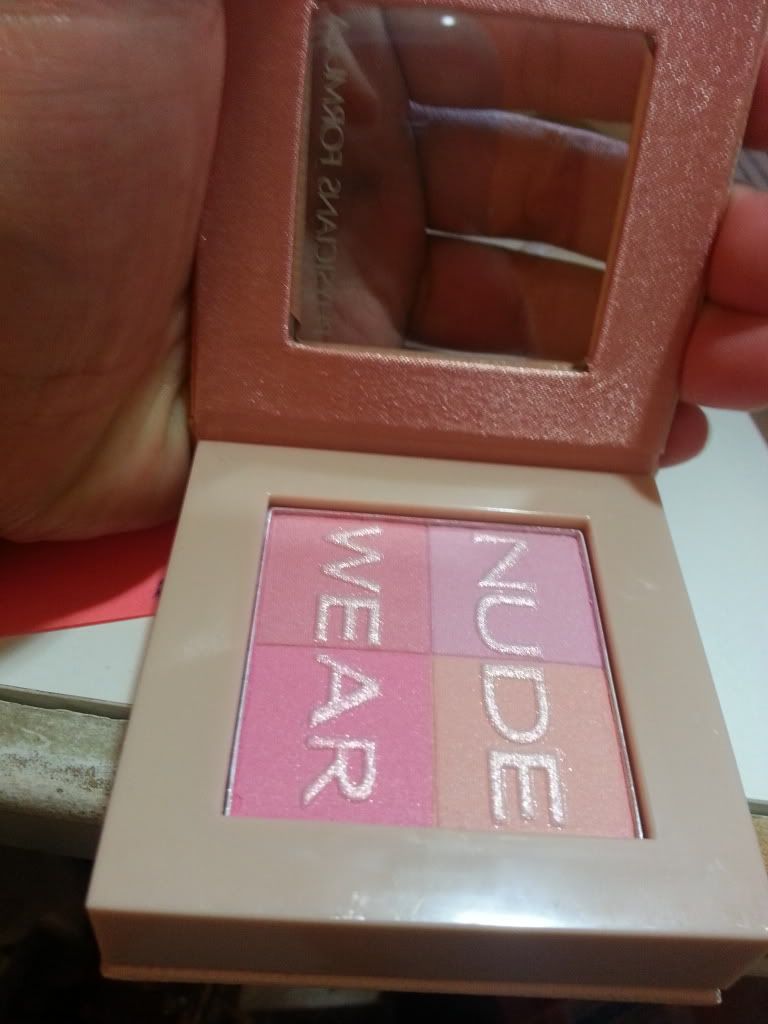 The blush comes with 4 colors- all of which contains silver letterings.
The back contains the brush with a rose gold handle. The front and back flaps are magnetic closures.
left to right
Top left quad:
light icy pink sheen
Top right quad:
icy peach sheen
Bottom left quad:
light pink sheen
Bottom right quad:
bubble gum pink sheen
mixed:
rosy pink sheen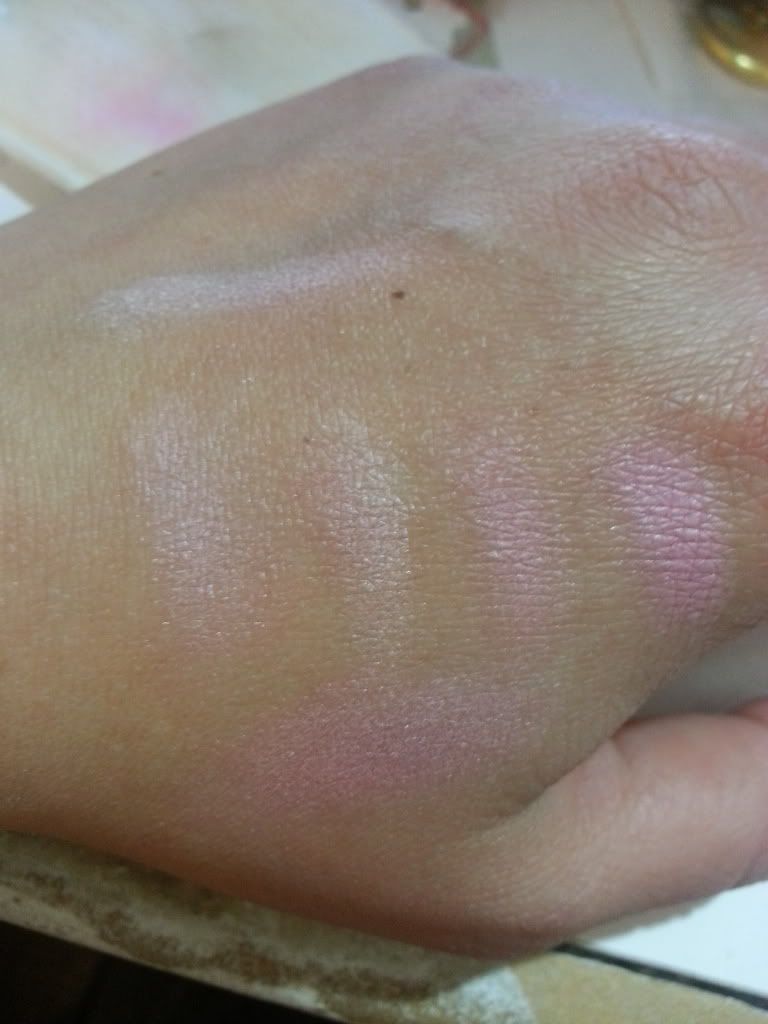 Same swatches, different lighting.
The "nude wear" letters made of silver color is only an overspray. This comes off easily with just wiping my fingers across the letters. The U and part of the N is rubbed off.
The blush is overall not sparkly or glittery. With the overspray still present on application, there is a bit more sheen to it on the cheeks when applied with a blush. However, with the overspray gone, the sheen is nearly all gone, resulting in a mainly matte blush with a hint of glow.
Texture/application:
The texture of this is very smooth and blendable. I don't get much pigment from swatching it a couple of times with my finger on to my hand, but I do get it from a brush application to my cheeks.
Staying power:
This is where it dips for me. I get only about 6-7 hours of wear on my oily skin.
Scent:
I don't detect any scents.
Overall:
Though it is very, very cute, this blush is a bit bulky. I don't recommend it for traveling, but on the vanity it looks quite luxurious. The blush isn't overly glittery, which is a plus for me, but it still contains little sheen particles throughout the blush that gives you a healthy glow. The overspray is what caused most of the sparkliness in the beginning. I love the quad idea because you can decide how deep you want your blush by swirling in the colors you want. Overall, a very nice blush from PF and very cute one at that!
What are your thoughts?
EM
All products shown here were purchased with my own money and were given my fair and honest opinion.