I recently saw a new product on Sephora's website called Rouge Infusion- 10 hour lip ink. I was very interested because it seems like it would be moisturizing and give color to your lips. The container was also unlike any other product I've seen and looked very sleek and modern. It almost looked like a potion vial. Needless to say, I grabbed it and decided to give it a try. I have quite pigmented lips and want a shade that could show up on my lips without leaving them sticky, dry, or having no color effect. Read below for my review on the Pink shade of this product.
Sephora Rouge Infusion 10 hr lip ink in Pink, $14
The cap at the top is a domed clear plastic with the shade name and number. It twists open to a very sleek black wand that contains a doe foot applicator. The product seems to do a very good job in removing excess lip product so it doesn't get goopy and dirty all around the cap.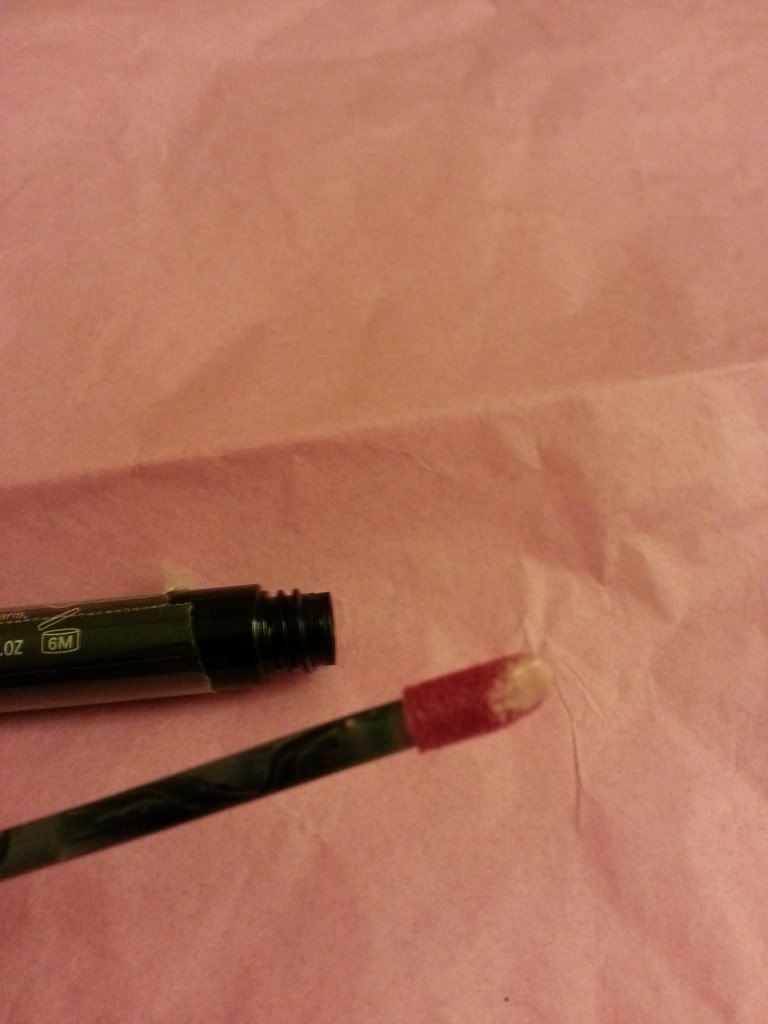 Doe foot applicator with only the slant tip with lip product.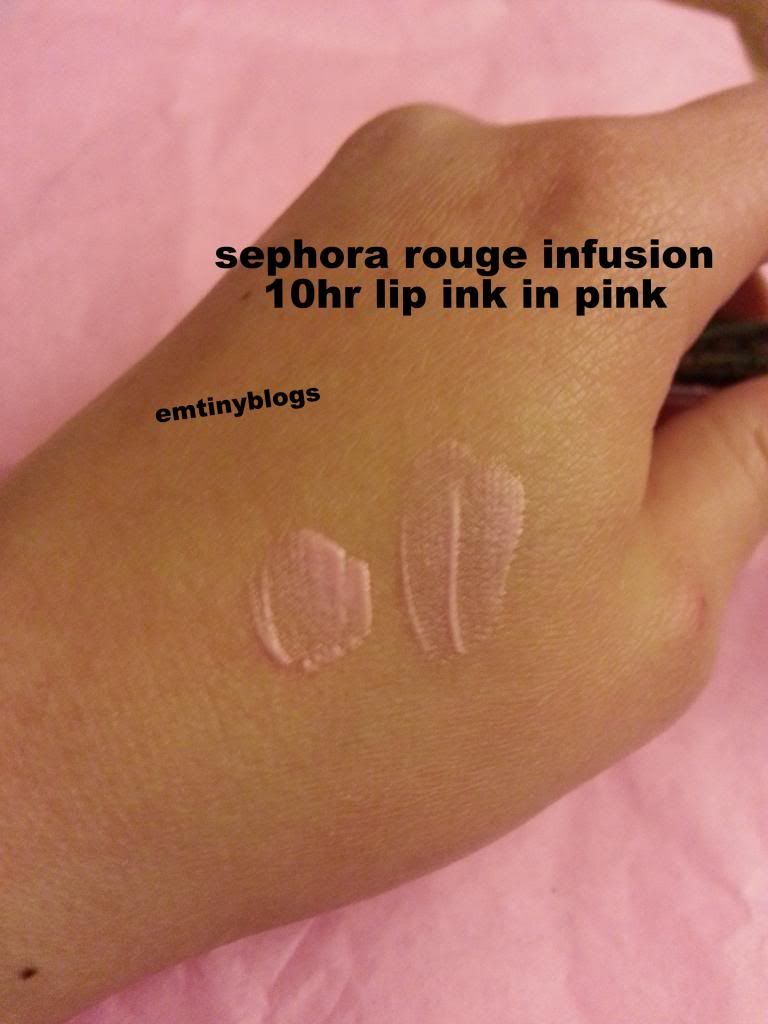 swatches of Pink- Sephora Rouge Infusion Lip ink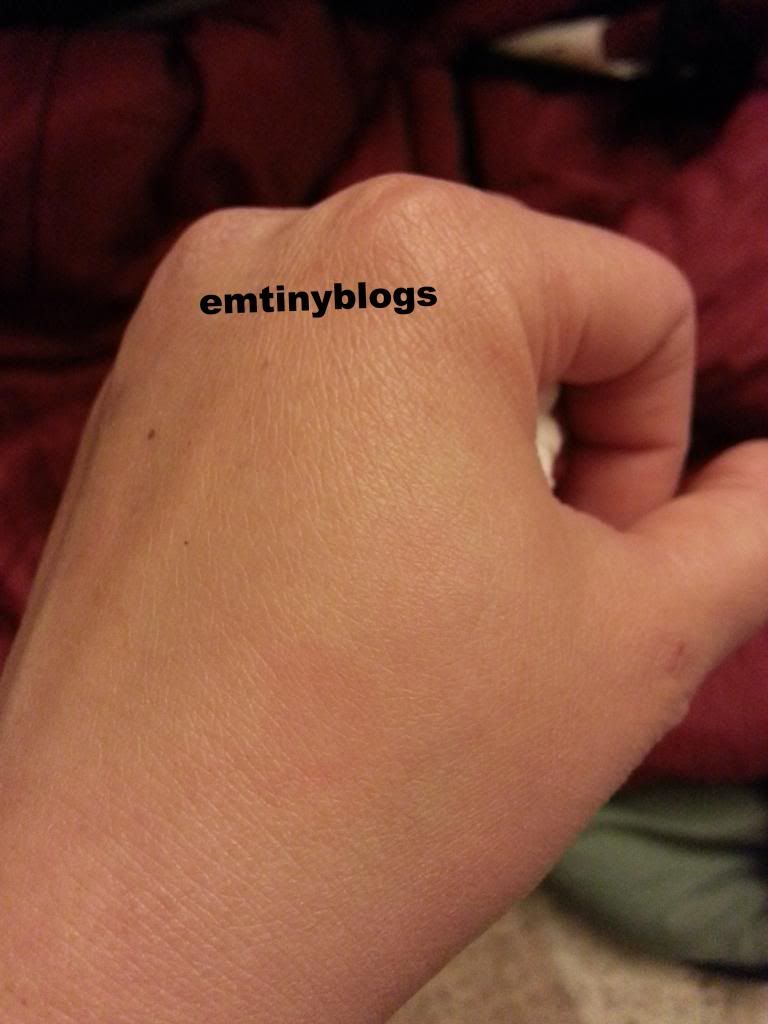 Some residual stains left behind after about 5 minutes on my hand. The longer you leave it there, the deeper the stain is.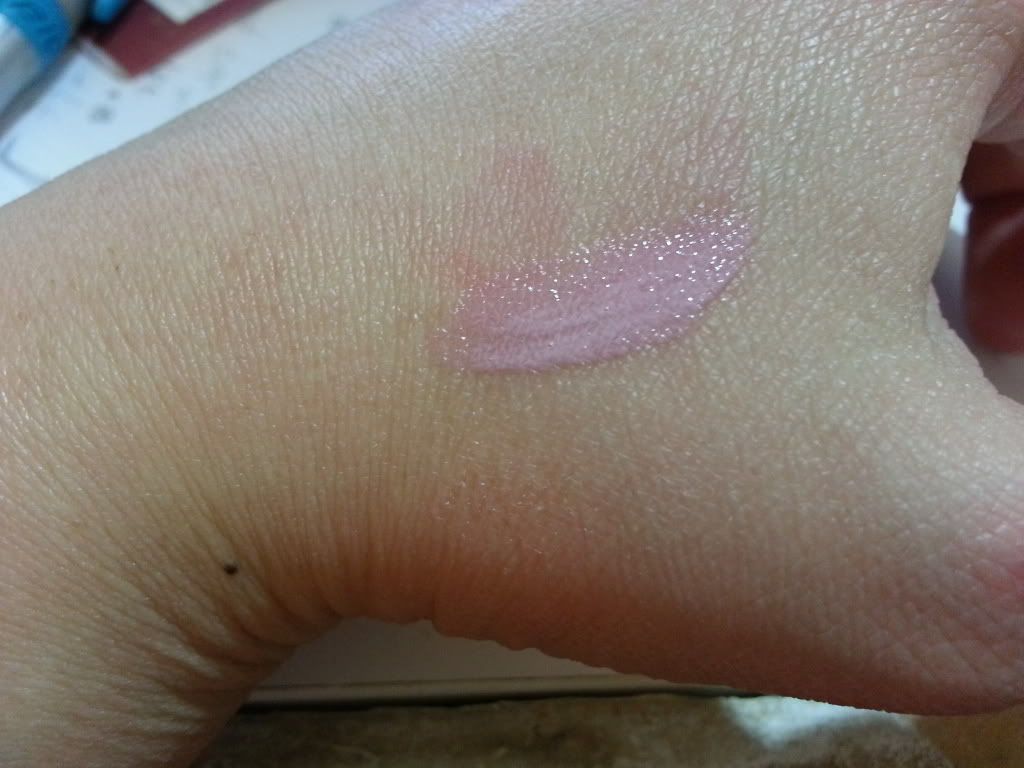 Note that the lip product of Pink comes out quite stark and pastel pink. As it sits out and on my skin/lips, I notice it getting darker and does not wash me out.
Texture/application: It applied quite smoothly, almost like I was spreading drops of water on my lips. The feeling is very moist because it felt like water. It wasn't necessarily soothing as in creamy or gel-like, but feels like it won't dry my lips out. The application of this product was quite thin because of the watery consistency. It reminded me slightly of the Stila Liquid Lipstick but it did not dry to a cracked plastic shield. It was quite malleable- I was able to rub my lips together without feeling any tugging sensation. However, the lines of uneven application are obvious and the product settles in my lip lines. After a few minutes of wearing the product, the stark pink disappears and it becomes a darker pink shade. The product looks more even, but the lip lines still show through.
Scent: It smelled heavily of coppertone or banana boat sunscreen/sunblock. I am not a fan of sunblock scent and so I hated it in this product. The scent was so strong that I felt like I was eating it. This could be due to the fact that the product is liquidy so it might have gone into my mouth. Regardless, I noticed the scent even 5 minutes after applying it on my lips, which is not good in my book whether I like the scent or not.
Staying power: This stayed on my lips for quite a while. It partly has to do with the fact that it does leave a stain. Since the product is never sticky or thick on the lips, I don't notice it gone much.
Overall: I like that my hair won't get stuck to this and that my lips do not feel dry with this product. Though stark on application, the shade turns into a very wearable color. Being liquid-like, it does not dry to a plastic cover that cracks. It does, however, show my lips lines a lot even after it dries. The color stays for a while (4-5 hours), much longer than other lipsticks due to the stain it leaves behind. I could not tolerate the scent as it is quite potent and does last a long time after application. It does not help that it is a sunblock scent, which is one I do not like. I felt like I was eating it during initial application. For $14, it isn't a bad lip color product. It gives color and does not dry out the lips. However, the scent and the lip lines problem makes it hard for me to purchase another one in the future.
What are your thoughts?
EM
All products shown here were purchased with my own money and were given my fair and honest opinion.