I love Essie nail polishes and even more so in the spring. They always come out with the cutest shades. I actually purchased these a few weeks back, but for some reason haven't written a blog about them. I even took the pictures a while back when my fingers were super dried from the weather (sorry!). Anyway, the two colors I purchased are Romper Room and Fashion Playground. Keep reading for my take on it and some swatches!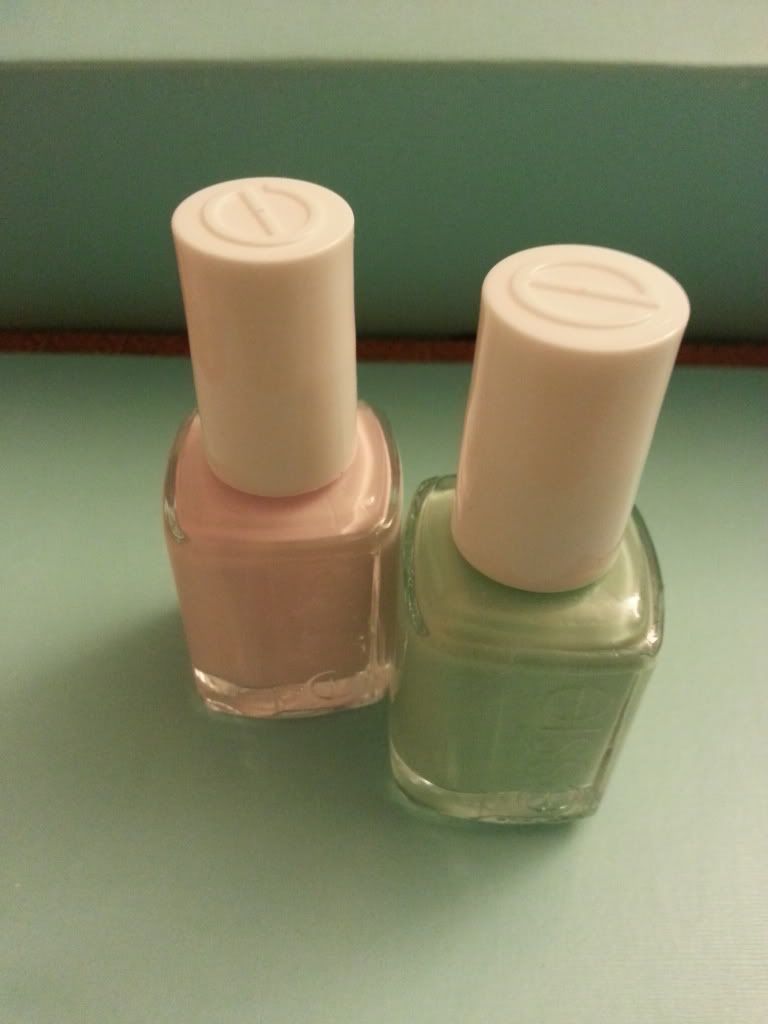 Essie Hide and Go Chic Spring 2014
Romper room (left) and Fashion playground (right), $8
Romper Room is an opaque pink with a white undershade. Very similar to Fiji, which is permanent.
Fashion Playground is a darker green mint shade with a tiny bit of shimmer.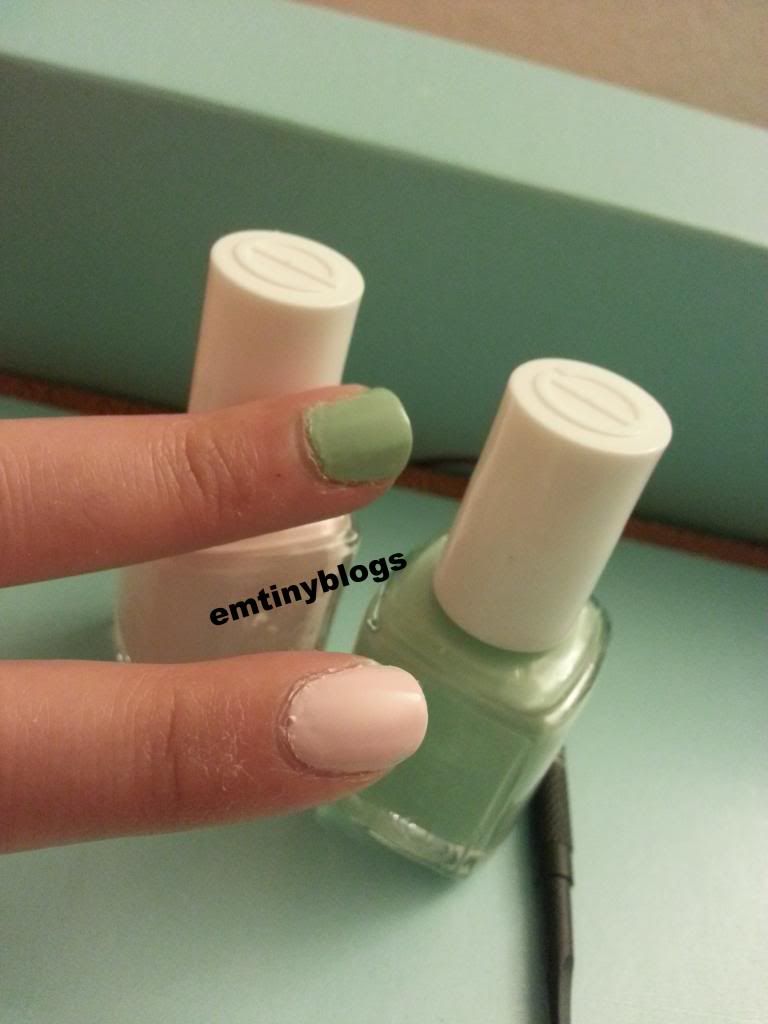 two coats of each, no top coat.
Texture/application: These two colors are very pretty and appropriate for the spring. For some reason, these are a lot runnier, making them more streaky when painted. I needed almost a third coat if I weren't careful. Perhaps the texture will thicken as I continue to use it due to air exposure.
Staying power: These lasted about 4 days on me with no top coats.
Overall: These are pretty shades for the spring. For $8, they aren't so expensive that you really have to splurge. However, I wouldn't say go try every shade in this collection either. The two I picked are more runny than previous Essie polishes I own, but nothing a little patience can't fix. Also, I noticed that the Fashion Playground shade seems to have very tiny amounts of shimmer. Romper Room was a favorite of mine and reminded me very much of Fiji. To my recollection (I haven't painted Fiji on my fingers recently), I think Romper Room applies much easier than Fiji! So if you really like Fiji, but want an easier application, you might want to look into Romper Room :)
Has any shade caught your eye from this collection?
EM
All products shown here were purchased with my own money and were given my fair and honest opinion.