Lancome came out with new lip products recently and I purchased two of the many shades they offer to share with you today. Lip Lovers are their newest lip product that provides a dewy color, 8 hour moisture, and shine. I really like these new lippies because they do everything I would want them to! If you like moisture from lip balms, shine from lipglosses, and pigment from lipsticks, then this item is for you! See below for further review and swatches!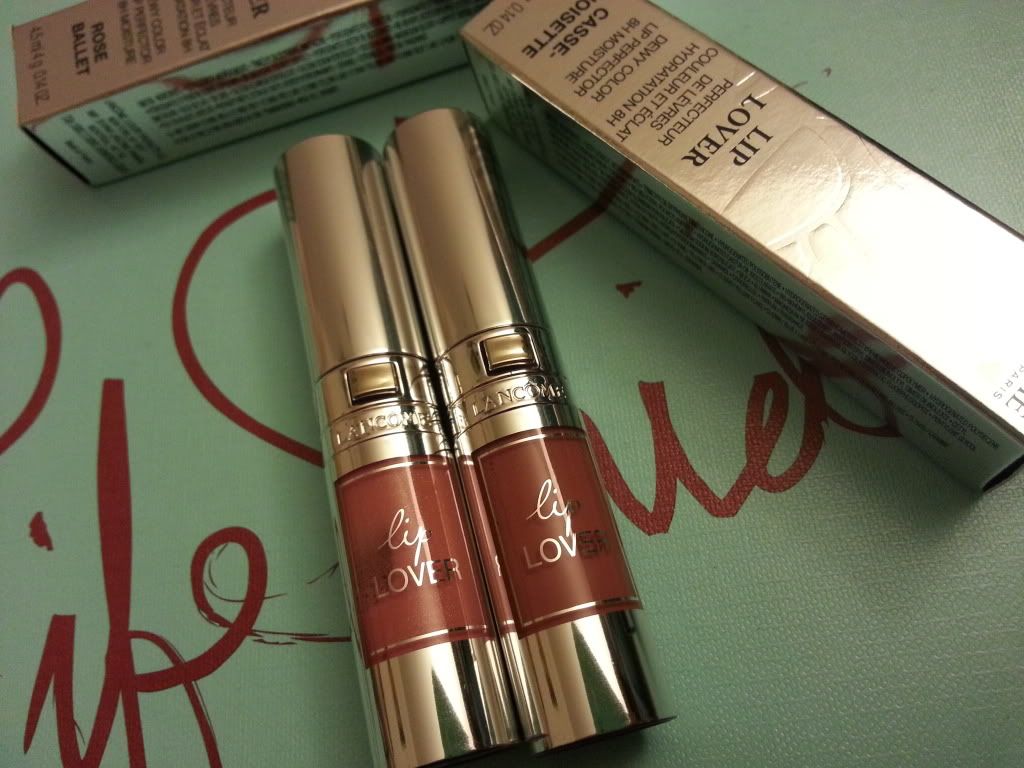 Lancome Lip Lover in Rose Ballet 313 and Casse-Noisette 314, $23
Rose Ballet is a fun light pink with hints of shimmer. On the lips it gives only a shine rather than a glittery look.
Casse-Noisette is a nude mauve cream. It has no shimmer or glitter.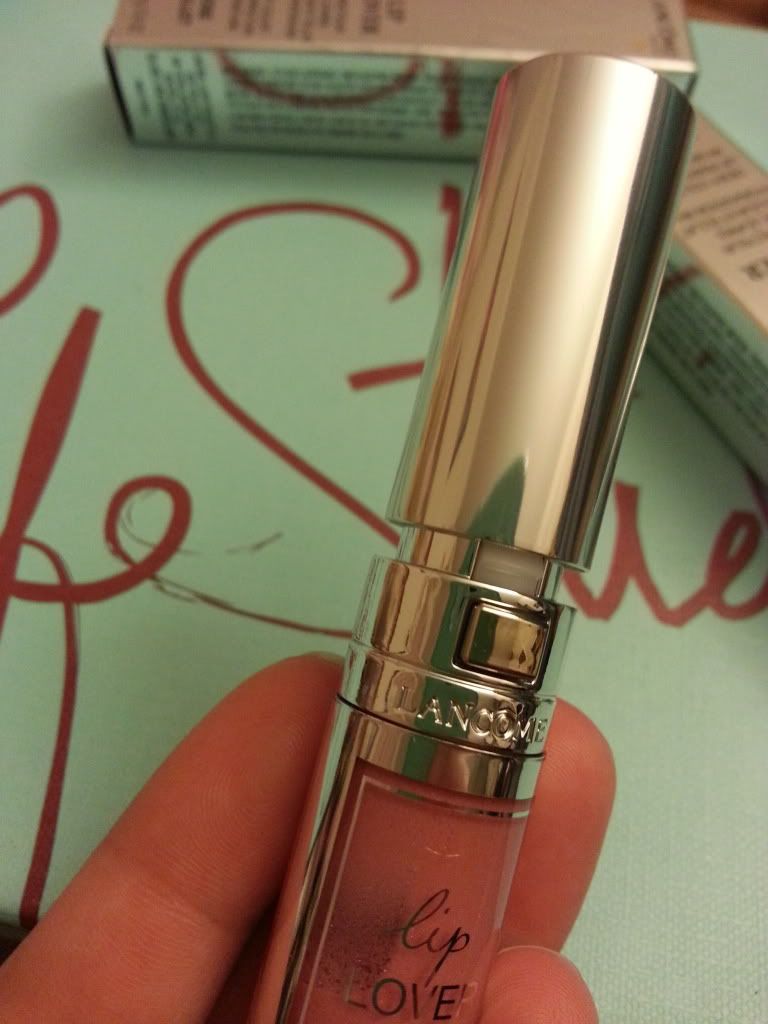 Lancome lip lovers have a pop up cap button. Though they do pop up easily, you still need to pull it apart with some force. In other words, if you are afraid this will pop up in your purse, there is still a force required to pull the wand out of the tube. Hopefully you will catch that before it gets all in your purse. Chances are that won't happen, but I still prefer the twist ups.
The packaging is very sleek and sturdy. I also like how it doesn't leave finger prints behind easily.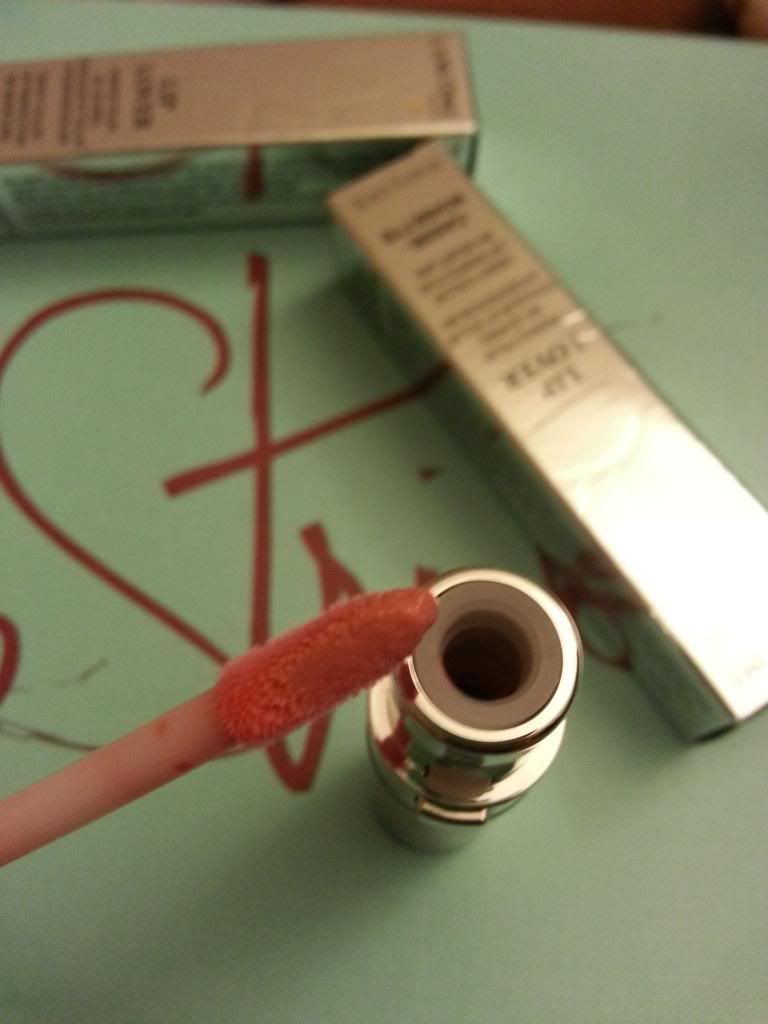 These have a doe foot applicator and the tube has a very stringent cap that prevents extra gloss from coming out. This is a very good technique because you will never have too much gloss that you have to "put back".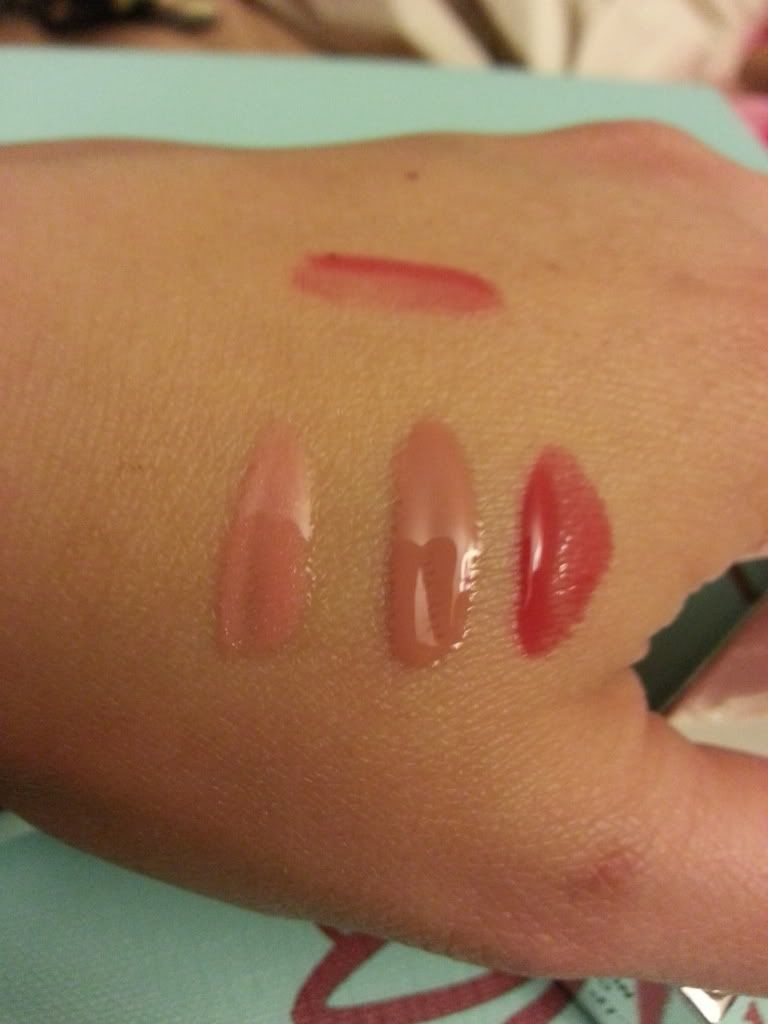 Swatches of Rose Ballet, Casse-Noisette, and Framboise Etoile (left to right)
Framboise Etoile was a deluxe gift sample. It is a raspberry red-pink and has a jelly finish.
Application/Texture: These were a dream to apply. They did not drag and was not too runny. They do not feel sticky at all and felt very natural on the lips. The lips instantly feels moisturized as if I put on lip balm. Though moisturizing, they did not fall into lip lines. Framboise Etoile did seem to blend outward when swatched on my hand, but on the lips they stayed put and looked very natural.
Staying power: I was able to get 4 hours of wear on these lip lovers without eating and only light drinking.
Scent: You smell-sensitive people will love these! They do not have any scent to them.
Overall: I loooove these Lip Lovers! They give me the moisture that I crave the most from lip products. That is my number one priority. I don't care that there is pigment or shine if my lips are cracking! These not only feel moisturizing when applied, but it stays well after the product wears off. The shine was there, but not in a glitter-crazy way. They were very natural looking. On top of that, they showed up on my pigmented lips. The Casse-Noisette shade gave me a natural nude lip look and the Rose Ballet shade gave me a hint of color. The pigmented Framboise Etoile shade actually gave me a hint of red, but not too far from my normal lip color. I love that they come in different finishes and have a ton of color to choose from. If you are even remotely interested, I say definitely give these a try!
Have you picked out a favorite shade yet?
EM
All products shown here were purchased with my own money and were given my fair and honest opinion.