I love natural and subtle nail polishes and the L'Oreal Collection Privee has all of the nude shades I like. I had to only pick two, otherwise I will overwhelm my nail polish container...not that it isn't extremely over filled already. Anyway, I happen to pick Doutzen's nude and Frieda's nude. See below for more information.
L'Oreal's Doutzen's nude and Frieda's nude, $5.99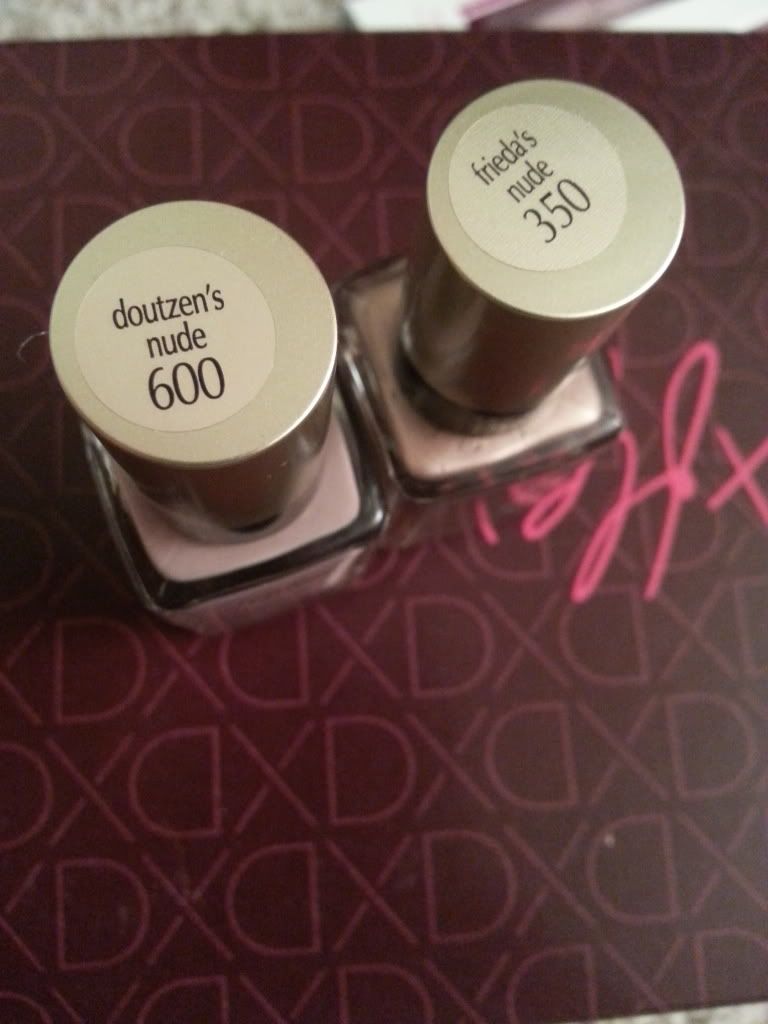 Doutzen's nude is a very brown grey nude with a very tiny hint of pink. It is a cream finish.
Frieda's nude is a beige champagne polish with a sheen.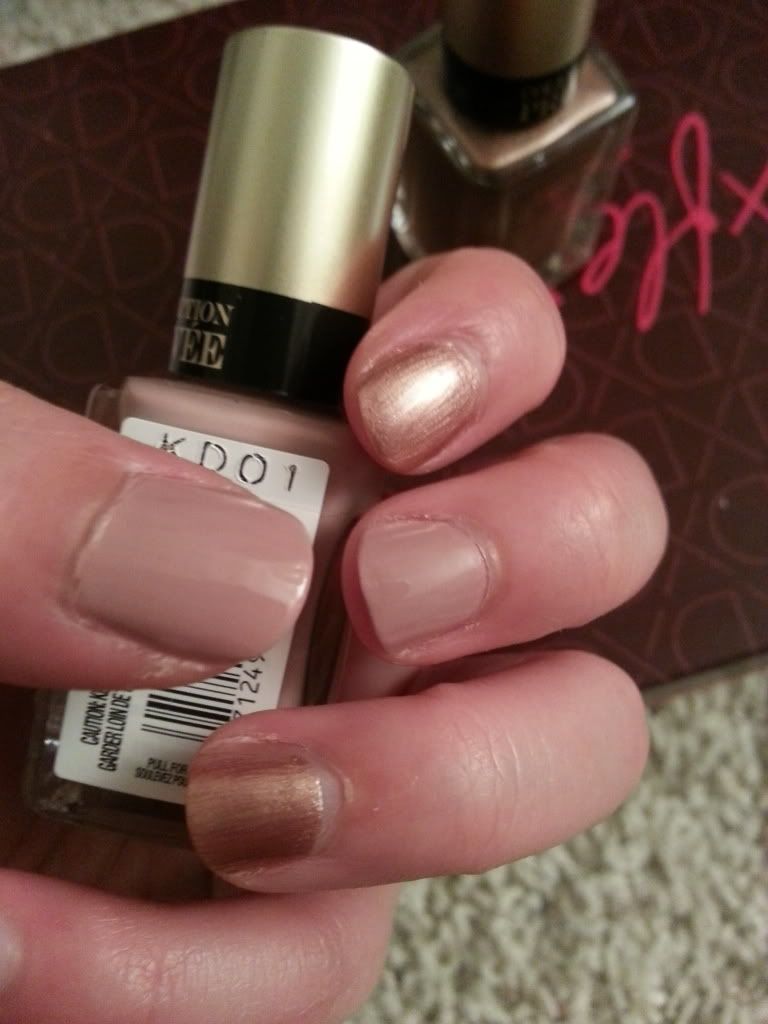 Thumb/middle: Doutzen's nude
Index/ring: Frieda's nude
Application/texture: Both polishes applied evenly with no streakiness. I put two coats of each on and both were easy to put on.
Staying power: These lasted about 5 days with a top coat for me.
Dry time: Very fast, less than a minute between coats.
Overall: I really like the two shade. Though the color selection isn't very unique, I found both of these easy to apply and dries quickly. They last a fair amount of time and is a good product for the money.
Have you seen these? What are your thoughts on nude polishes?