This is a much awaited review. I have had these blushes for over 2 weeks and haven't written a blog post about it yet. That is highly unlike me. In fact, the reason why I held out for so long is probably because they are permanent! I love it when good things are permanent because you don't have to rush to get it without knowing the quality or whether you like it. With these two blushes, I have had a lot of time to review and play with it.
As you might know, Milani is quite famous for their baked blushes. Not only are the colors stunning, but the pigmentation is wonderful, the finish is unique, and the price is very reasonable. No wonder they became quickly one of the most liked blushes in the drugstore! Though I admit they are nice, the shine-a-phobe in me still feels that the original baked blushes are rather shimmery. I know they don't look glittery on my skintone and definitely do not make me look shiny. They give off this glow that looks very nice on my cheeks. However, some days I really just prefer a plain old matte shade. These two shades I am about to show you are just that. Matte, easy to apply, and same good pigment.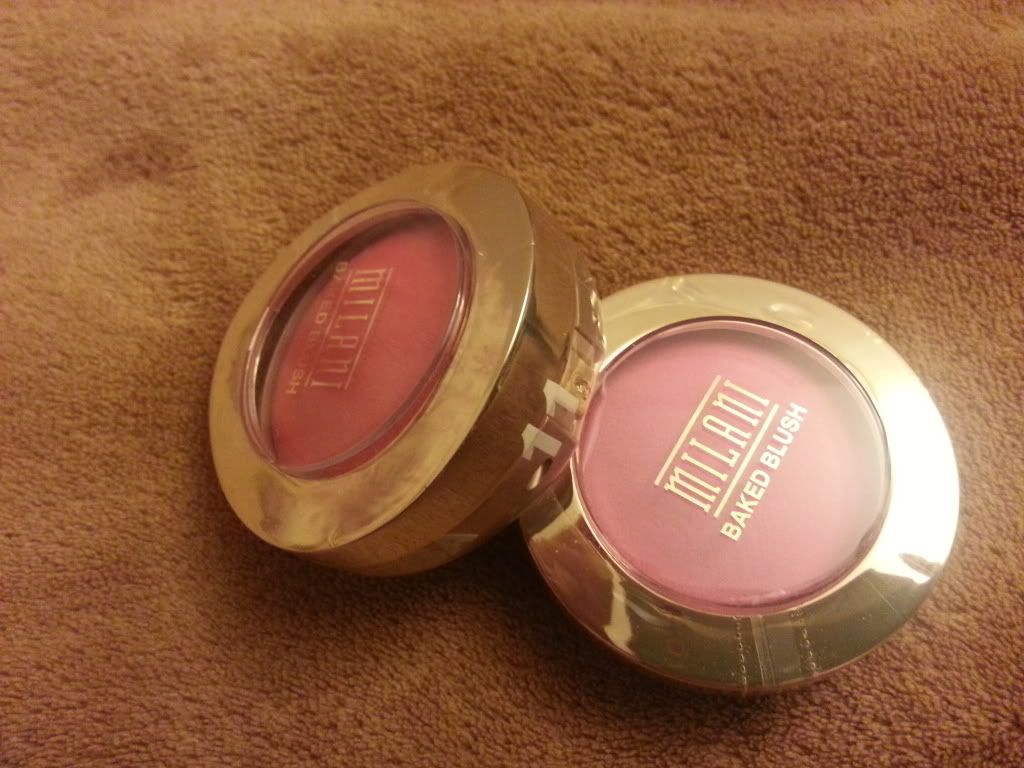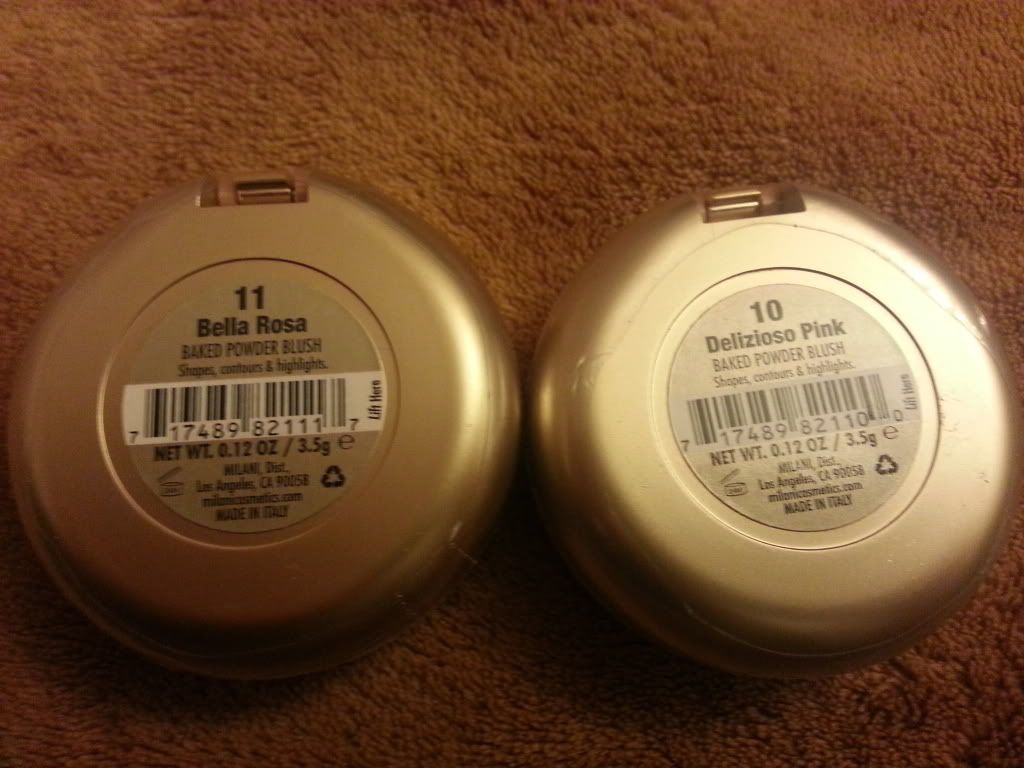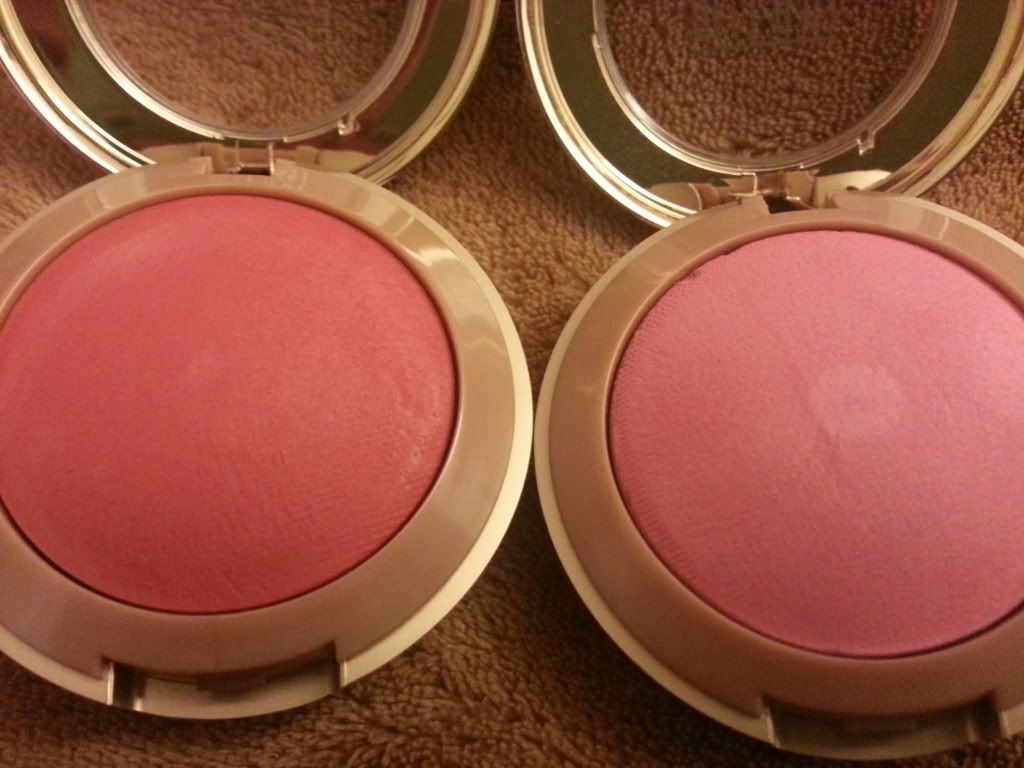 Milani Baked Blushes Bella Rosa (right) and Delizioso Pink (left)
Bella Rosa is a deep red rose shade. It is a matte finish.
Delizioso Pink is a blue based pink. It is a matte finish.
The shade of the two isn't that unique. I know of many other brands with these shades. However, because I love Milani's consistency and longevity, I am willing to purchase these blushes even though they might be in my collection already.
Texture/application: The powder is finely milled and soft. However, compared to the shimmery baked blushes, these didn't have as much "air" in them. That means they didn't have as much fallout, but also slightly more chalky. It is by no means chalky and they are rather quite blendable but compared to the original they can be seen slightly that way.
Staying power: These lasted 8-9 hours on me.
Scent: I detected no scent.
Overall: I really like these two blushes and am very glad Milani decided to come out with a matte version of their awesome baked blushes. Best of all, these are very affordable and easy to find. You don't have to worry about a good thing going because they are permanent and are here to stay!
What are your thoughts on these two new blushes?
EM
All products shown here were purchased with my own money and were given my fair and honest opinion.