I actually came across the display for this collection about two weeks ago and had picked up the "Walking the Red Carpet" eyeshadow palette. I haven't gotten around to using it after swatching so I haven't written a review for it. After using it all this week, I decide to write a review. I still see this display at my local Walgreens so if you are interested go see if you have it near yours. This is limited edition so I wouldn't wait too long.
Wet n Wild comes out with limited edition 8-pan shadow palettes nearly every season and this one was very similar to the spring one from last year. I believe it is called Spring Awakening.
Anyway, I didn't get a chance to find those, but I was able to get my hands on these. See below for swatches!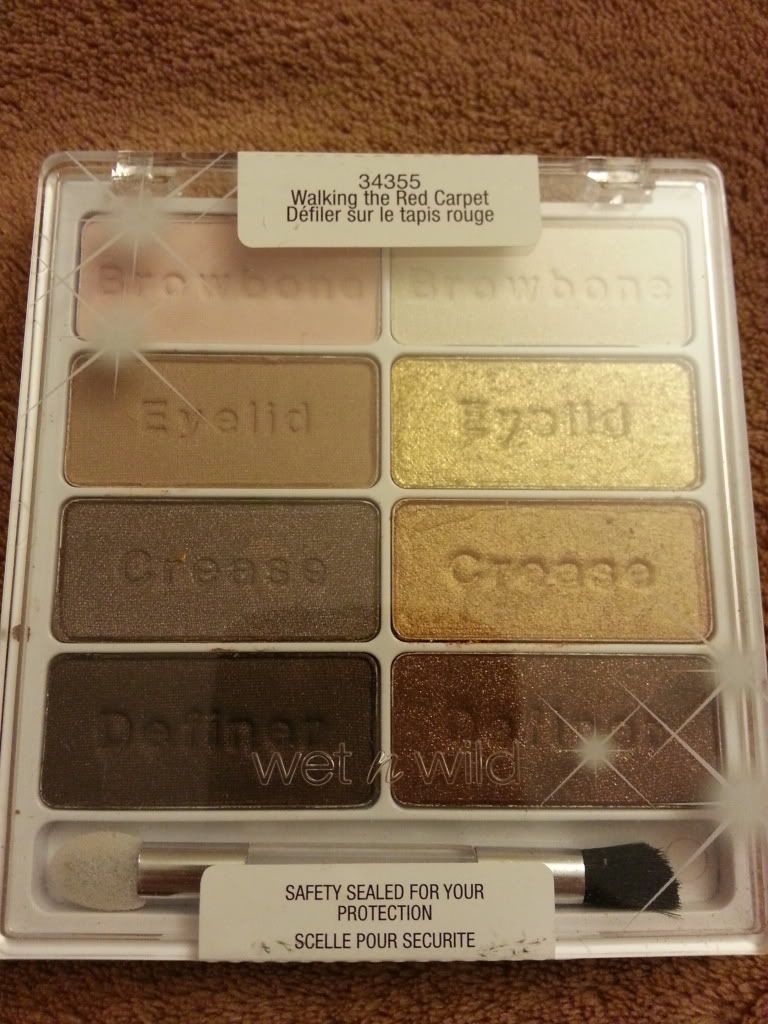 Wet n Wild Walking the Red Carpet Palette, $5.99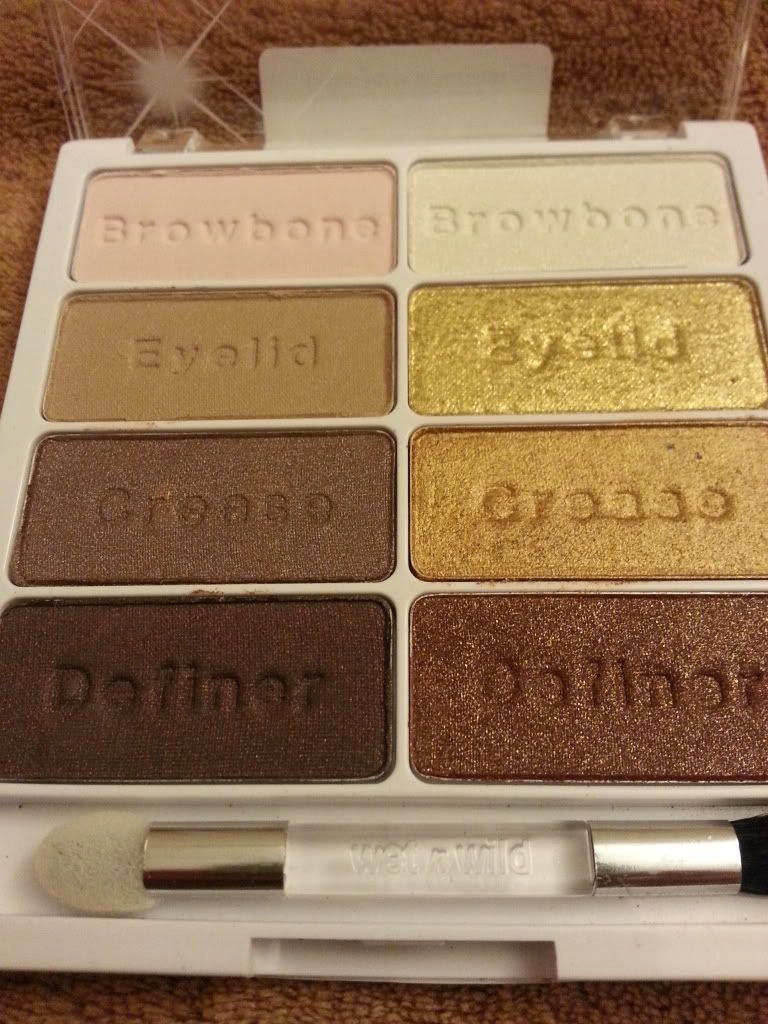 There is a mix of shimmer and matte shades in this 8-pan palette.
Most of the darker shades (bottom 4) are shimmery and the top 4 are matte.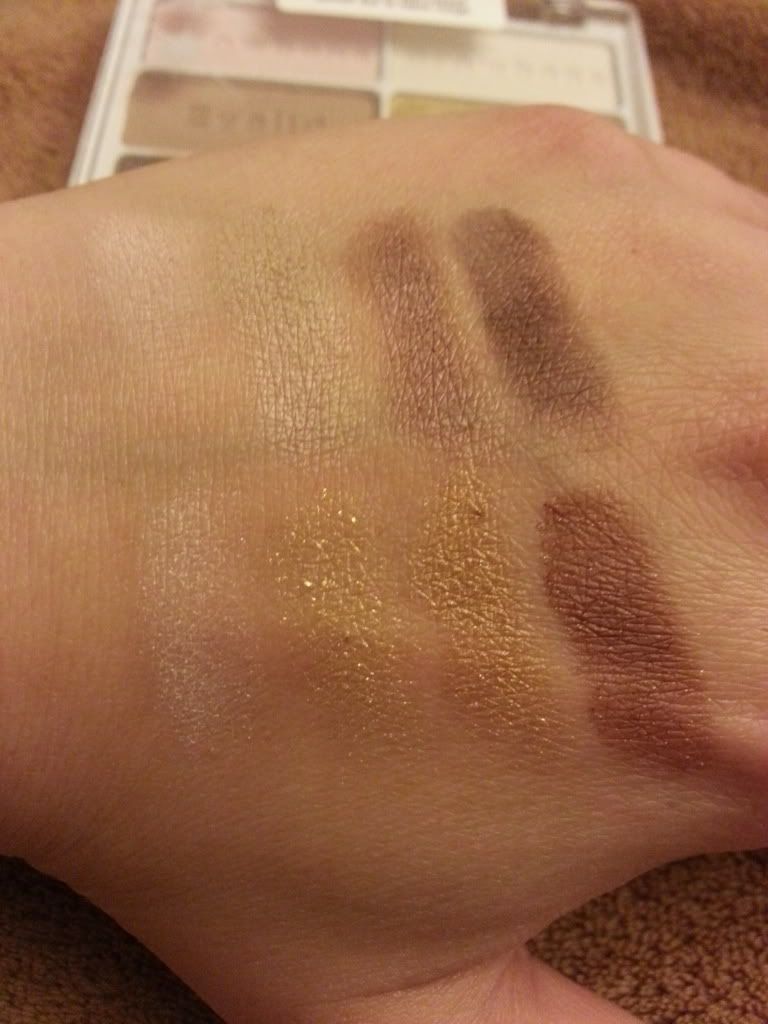 Swatches of first column on pan across the first row on my hand.
Second column in the pan is swatched horizontally on the second row on my hand.
The first 4 shades are a little too light on me to really show up, but they are nice blending shades for your eyes.
I have been using the "definer" shades as liners and they work quite well. For me, the gold shade is too glittery. I don't mind shimmer/sheen, but glitter shades tend to irritate my eyes when they fall loose.
Texture/application: The shades are quite smooth as most Wet n Wild shadows are. I did find the glittery gold shade a bit harder to work with. The lighter grey/beige shade was also hard to swatch with my fingers.
Staying power: When used as an eyeliner, they lasted all day for me. However, as shadows, I needed a primer and it only lasted about 7 hours. Note that I do have extremely oily lids.
Overall: For $5.99, this isn't a bad palette. However, I feel like the shades here aren't extremely usable for me. I would have preferred to purchase separate shades. This will be one of those palettes that contain shadows I don't/won't use. All in all, there are some good pigmented shades in there and $5.99 isn't overly expensive for just those shades.
Have you spotted this collection? Have you looked at the purple shaded palette also available with this collection?
EM
All products shown here were purchased with my own money and were given my fair and honest opinion.