I don't normally review jewelry on this blog, but the other day I purchased some rings from Jewelmint and I am very pleased with them! I have purchased one necklace from them maybe 2 years ago, but I haven't since ventured over to the website. For those of you who don't know about Jewelmint, it is a company that offers original jewelry that are unique in style and high in quality. They do not charge a membership fee, but as soon as you make your first purchase you will have to either buy or skip out on a monthly basis. If you do not, you get charged $29.99 and get 1 credit toward jewelry in the future. You can contact them to cancel at any time. To be honest, I have stayed away from it because I did not want to forget and end up with a million credits. However, I found myself purchasing multiple items ever since starting the membership. For $29.99, you get some really good quality items and they always have some sort of sale. During their last sale, I purchased the two rings below.
Jewelmint rings
They came in these black sleek boxes.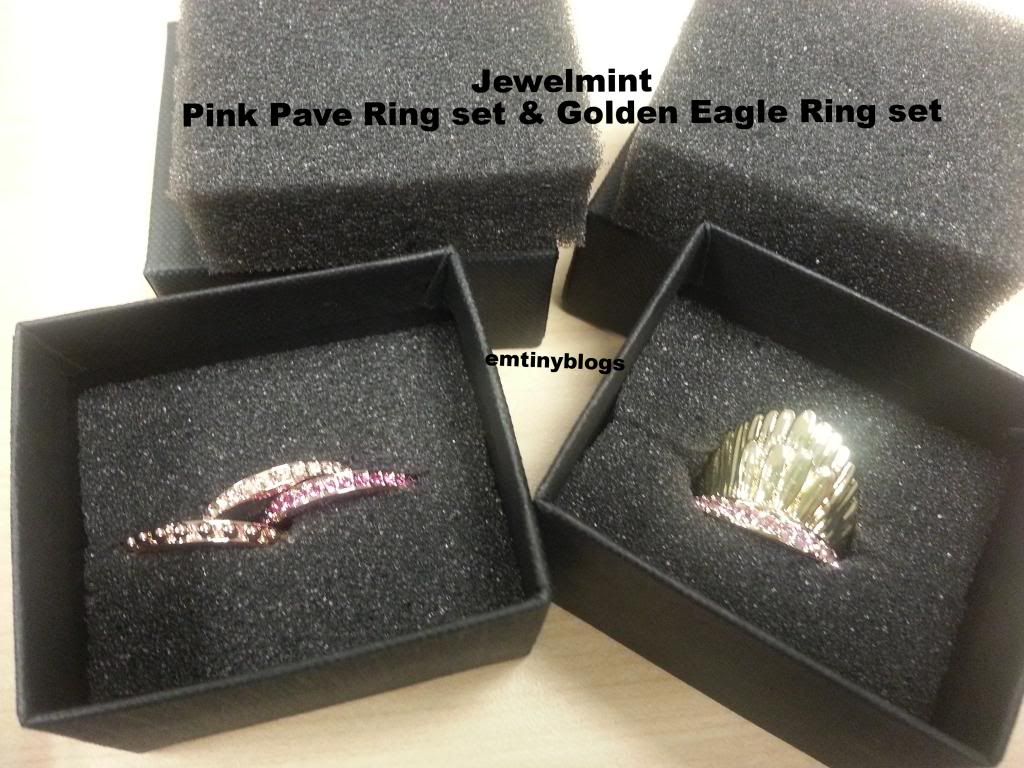 I can't believe how shiny they look out of the box! What amazing metals.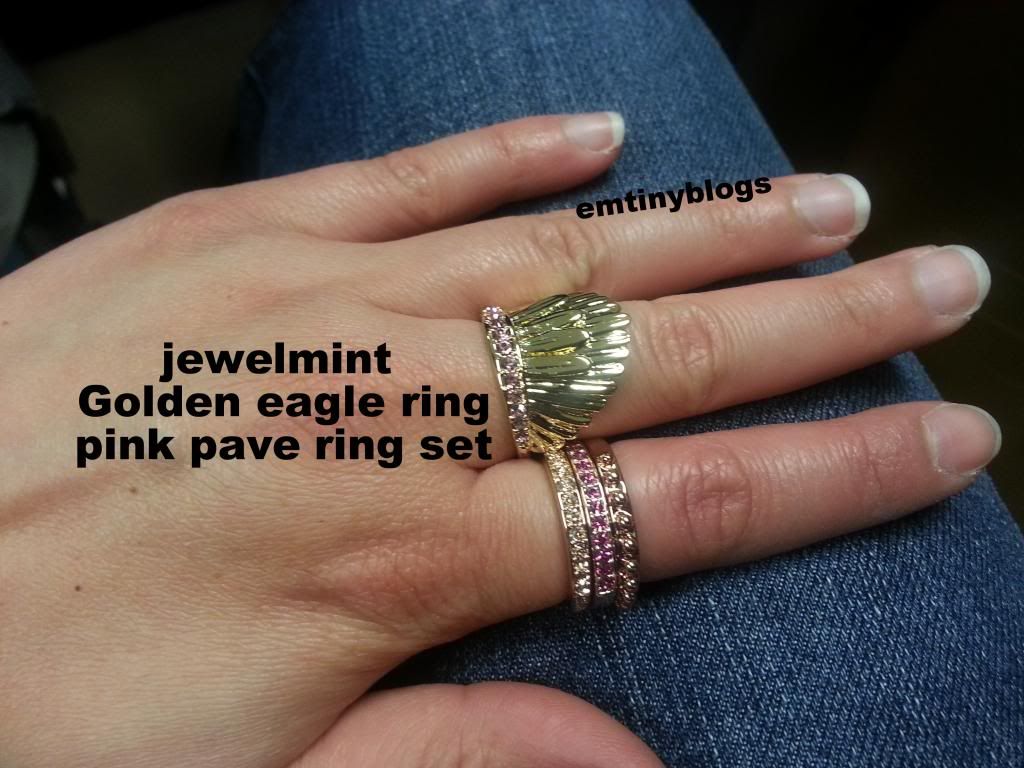 I love how cool the Golden Eagle ring looks. It has a band with light pink crystals and a golden fan that looks like the feathers of an eagle attached to the band.
The Pink Pave ring set is so versatile. You can wear it together or separate. The metal is rose gold and the crystals are either pinkish or magenta. The last one is just bumps in the rose gold metal and does not have crystals.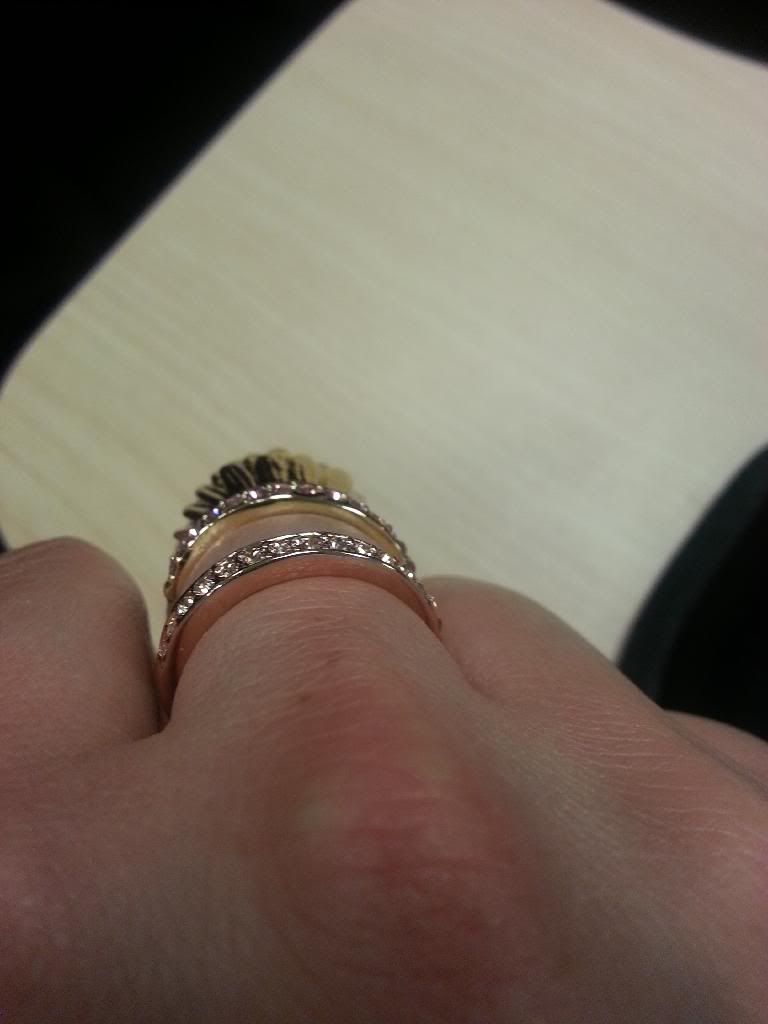 A look at the thickness.
The Pink Pave rings are much thicker in diameter than the Golden Eagle or any other ring I own.
The only problem with that is when I put my fingers together, they kind of cause discomfort. I am getting used to it, but I really wish they were more like the Golden Eagle width.
Overall, I really like the two ring purchases. They were both less than $29.99 with the sale and definitely worth the money. I feel the Pink Pave rings are a bit too thick so that when my hand is closed they rub into surrounding fingers. For that same reason, you also can't wear them on fingers right next to each other. Other than that, I am loving the style and look of these!
In case you are interested in just making a profile on Jewelmint to browse their products (free and no need to cancel every month), click
here
for more information.
EM
All products shown here were purchased with my own money and were given my fair and honest opinion.