After seeing the MAC Proenza Schouler products cover story for months and then waiting through the weeks of delay, I finally was able to order the Ocean City ombre blush online. It came a couple days ago and I played with it immediately. I believe the blush is still available on Macy's and Nordstrom's website as of this morning, but I don't know how much longer it will be available for. It is limited edition, so if you find this at all interesting go swatch/buy it in stores immediately.
MAC Proenza Schouler Ocean City blush, $30
The packaging is very sleek. It is a tricolor (green, yellow, purple) metal-like plastic with a metallic gloss.
This is kind of fingerprint prone, unfortunately.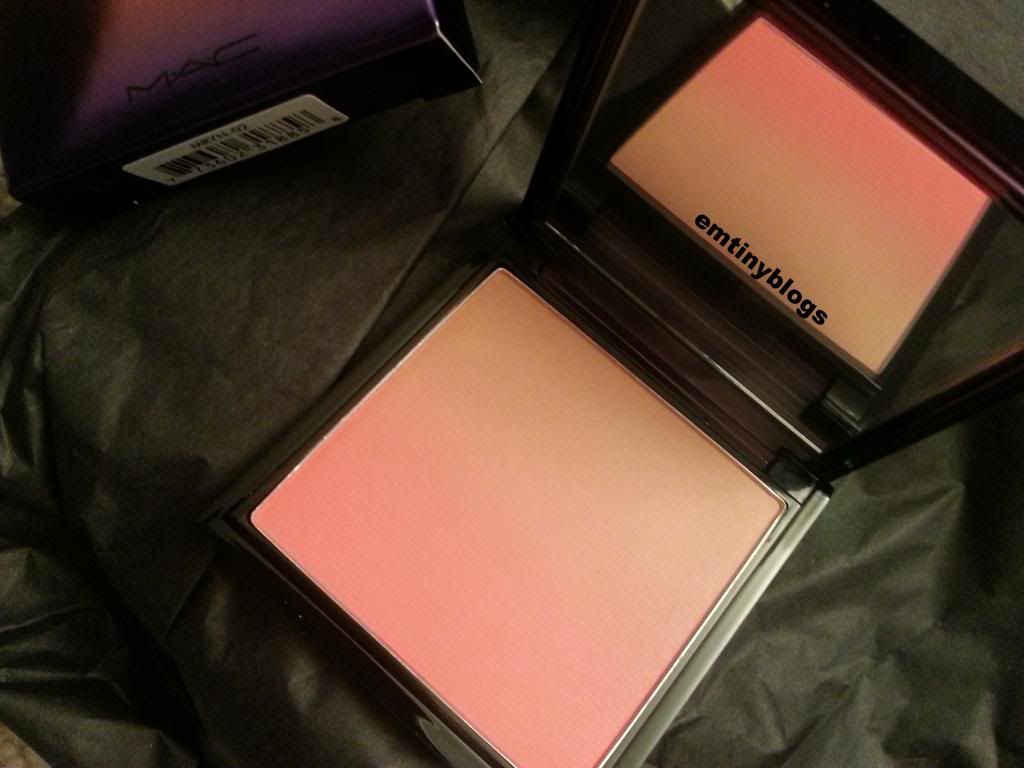 It opens up to a ombre blush and a mirror.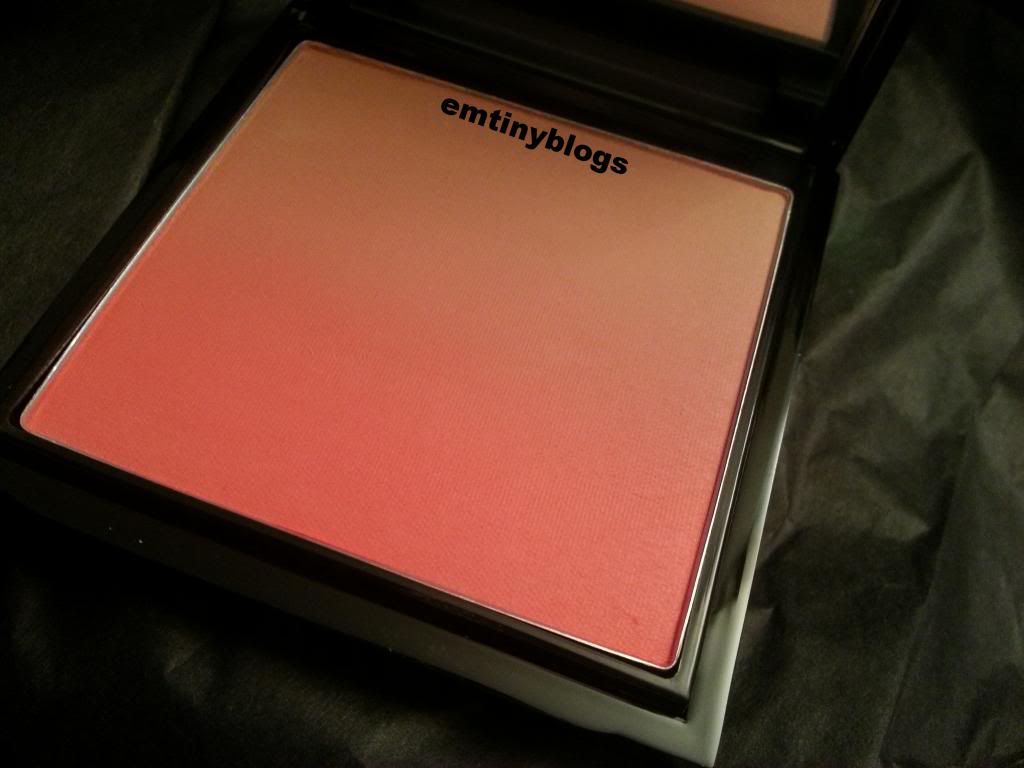 A close up of the blush. This photo shows the color better. The other one above this washes out the colors a little bit.
swatches!
The left is a couple swipes of the top part of the blush. It is a subtle copper/nude/brown matte shade.
The bottom part of the blush is a bright red orange shade. It is also a matte finish.
The mix of these two creates a bronze-y orange with pink undertones. It is an awesome shade for sculpting and also a beautiful blush. Depending on what combinations you do, you can get so many different shades!

------
Side note: if you like what I write, I would loveee it if you could subscribe! You can get updates from my blog as often as you like. To make it more special, from now till May 10th 2014, I will send a surprise goody to anyone who subscribes and sends me an email with their mailing address. All you have to do is:
Subscribe here.
Remember to confirm subscription after signing up to complete the process!
Send an email to emtinyblogs@gmail.com with your mailing address and a fun beauty fact about you.
* US addresses only, sorry international peeps!*
Keep posted for international giveaways in the future!
Goodies limited so subscribe early!
------
Texture/application: The blush is very soft and finely milled. I would even say this is more fine than other MAC blushes I have. Application-wise, the top light shade doesn't give much color, but when mixed with the bottom shade a little goes a long way. It looks smooth and not powdery. Though it isn't shimmery, it looks very natural on the cheeks.
Scent: I detected no scents.
Lasting Power: I still need to try this out for a longer period of time to know for sure, but so far I can say it has not budged in four hours. Update: I was able to get 9+ hours wear on this blush. It is very long lasting!
Overall: I really, really like this blush. I love ombre blushes in general, but this is just an awesome texture and color mix. I love peaches and pink shades and this has both. I can use this as a sculpting powder or blush. I can also mix the shades to create new shades. What's better is that it is a matte-like finish, but still looks like it has dimension so that it is natural on your cheeks.
Have you seen this blush? If so, will you pick this up?
Em
All products shown here were purchased with my own money and were given my fair and honest opinion.