Yesterday, I had the opportunity to meet one of my subscribers for lunch! What's even more of a surprise was that she had goodies for me! It is not just any goodies, but ones she got from Hong Kong. I have not seen these products here in the States yet so I am reviewing them ASAP. That way you guys can get your hands on them once they land. Big thanks and shout out to Vanessa for making this review possible.
To view other goodies, visit
here
.
------
Side note: if you like what I write, I would loveee it if you could subscribe! You can get updates from my blog as often as you like. To make it more special, from now till May 10th 2014, I will send a surprise goody to anyone who subscribes and sends me an email with their mailing address. All you have to do is:
Subscribe here.
Remember to confirm subscription after signing up to complete the process!
Send an email to emtinyblogs@gmail.com with your mailing address and a fun beauty fact about you.
* US addresses only, sorry international peeps!*
Keep posted for international giveaways in the future!
Goodies limited so subscribe early!
------
The Revlon Colorstay Moisture Stain has been popping up at Meijer stores, but not at drugstores yet as of this post. It will probably soon hit CVS/Walgreens as this is usually the trend with beauty products that show up at Meijer. The Moisture Stain is cased in a lipgloss tube and is advertised to have a lot of ..well...moisture and color.
Revlon Colorstay Moisture Stain in Milan Moment
This does not have plastic seals, but does have a sticker that somewhat prevents people from opening them. If opened, you can at least see indication of it.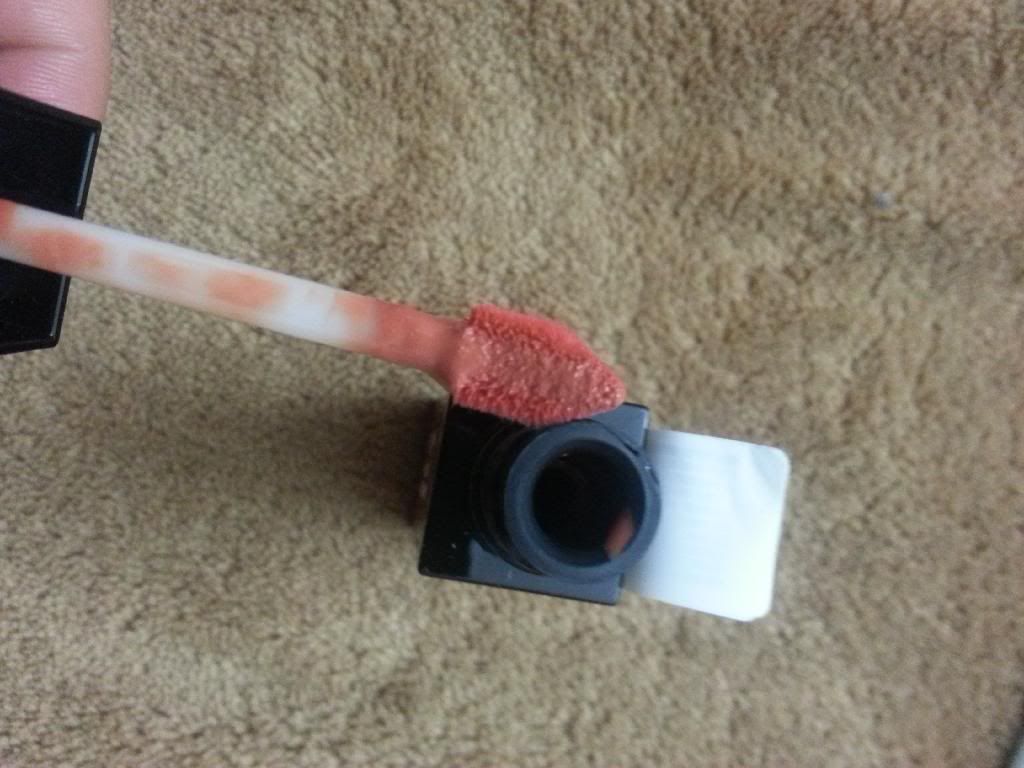 Moisture Stain has a flatten doe foot applicator. This allows more coverage of your lips in one swipe.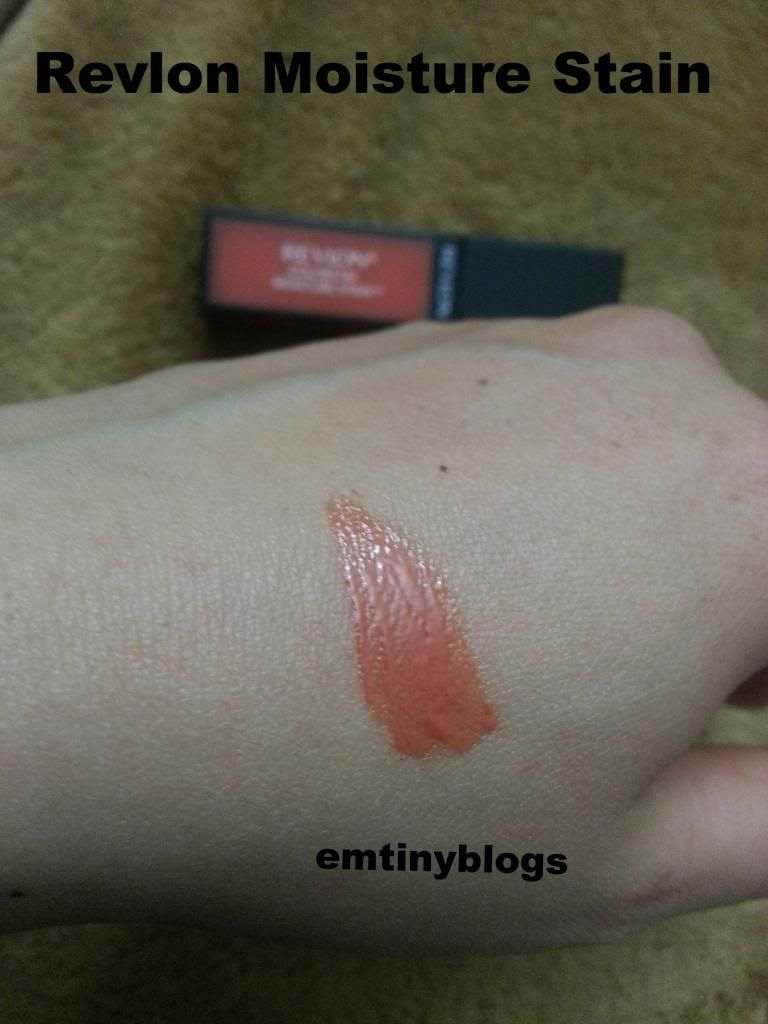 Color is quite sharp and pigmented. Though a gloss, it does not appear to be sheer and shiny. It looks for the most part free of shimmer and glitter, which I like.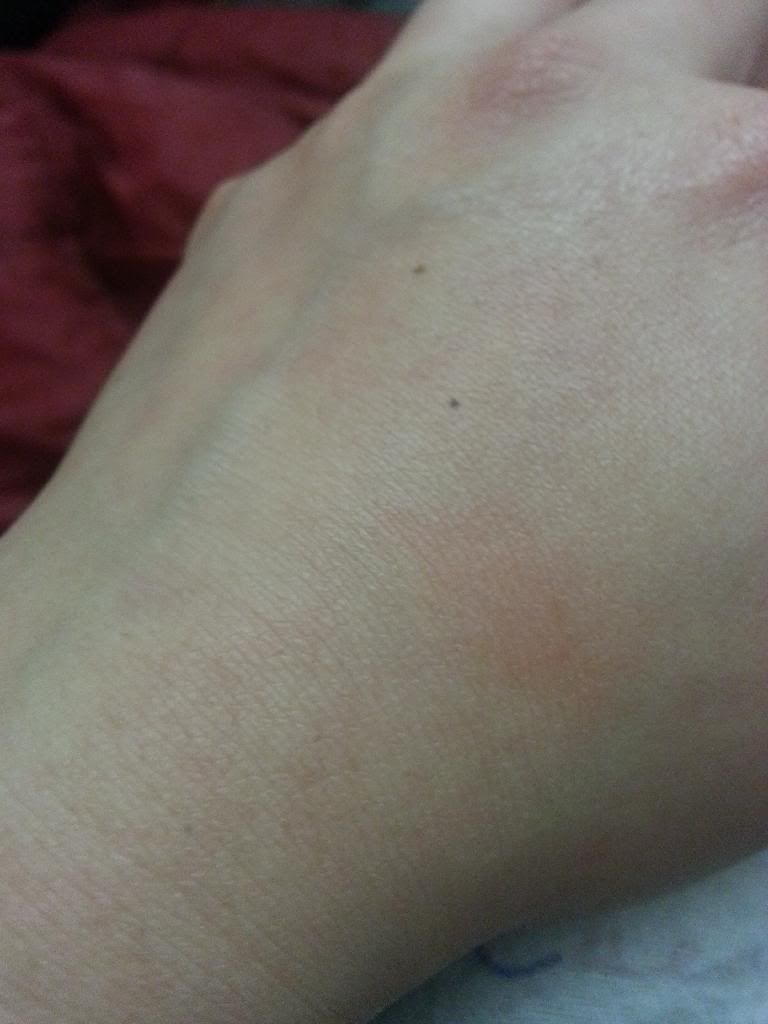 After 30 mins, it left this stain.
I would expect that if you got a darker shade, the stain would be more prominent. I can't test that to confirm, however, since I don't have it in my possession...yet.
Texture/Application: The texture is oddly watery. It isn't runny by any means, but rather light and refreshing. It is almost as if you splashed some water on top of your regular lip gloss. It is light, so you don't feel any indication you are wearing the product. It isn't sticky and does not dry to a rubbery texture like the Stila Stay all Day lip products. Application was smooth and not tugging.
Scent: I don't really detect any scent.
Staying/moisture power: This lasted about 2 hours on my lips before it started to feel not 'watery' anymore. Another hour on top of that and I feel like I need to apply more. Once I wiped my lips from eating, I felt they were quite dried again. I don't believe this product hydrates your lips long term, rather only the time you have it on.
Overall: I like that this product is light, but still pigmented. I can see the shade come up on top of my pigmented lips. It does stain a little as it advertises and the moisture feeling is a kind of watery consistency on top of your lips. It isn't sticky and does not dry to a rubbery texture like a lot of other stay all day lip products. I like that it isn't shimmery, but gives your lips a healthy shine. I think the 'watery' feeling is great for the hot scorching summers.
Have you seen this at drugstores? Would you pick up one of these?
EM
This item was purchased for me by an awesome subscriber! All opinions are my own and true.