The last of the three goodies given to me by a subscriber is this SANA super quick melty gel liner. This was the one out of the three that I had asked her to bring for me. It is a gel liner that twists up to a fine pencil tip. To see the other two goody reviews I did, visit
here
for Revlon's Moisture Stain lipgloss and
here
for L'Oreal Color Riche Moisture Matte lipstick.
This item is from Hong Kong, but you can also find it at Sasa's website online.
------
Side note: if you like what I write, I would loveee it if you could subscribe! You can get updates from my blog as often as you like. To make it more special, from now till May 10th 2014, I will send a surprise goody to anyone who subscribes and sends me an email with their mailing address. All you have to do is:
Subscribe here.
Remember to confirm subscription after signing up to complete the process!
Send an email to emtinyblogs@gmail.com with your mailing address and a fun beauty fact about you.
* US addresses only, sorry international peeps!*
Keep posted for international giveaways in the future!
Goodies limited so subscribe early!
------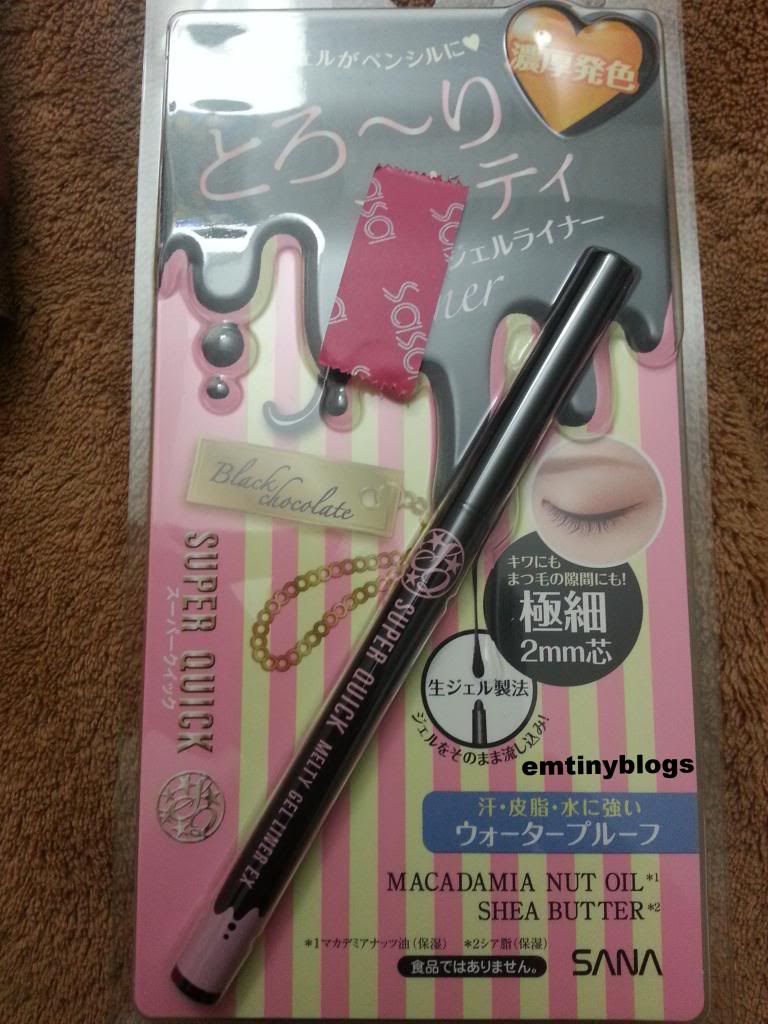 SANA Super Quick Melty Gel Liner Ex in Black Chocolate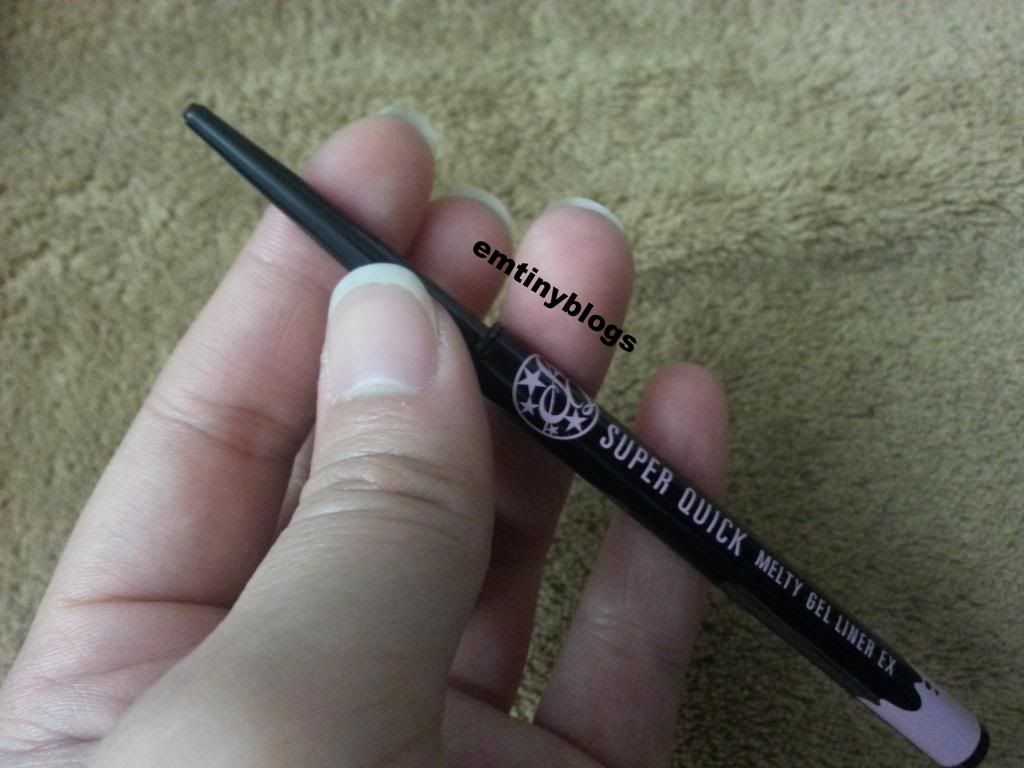 The gel liner is so light in my hands.
It has a twist up applicator that does not go back in reverse. So don't twist too much up on the first try. The tip of this is very thin, which makes it unnecessary to sharpen.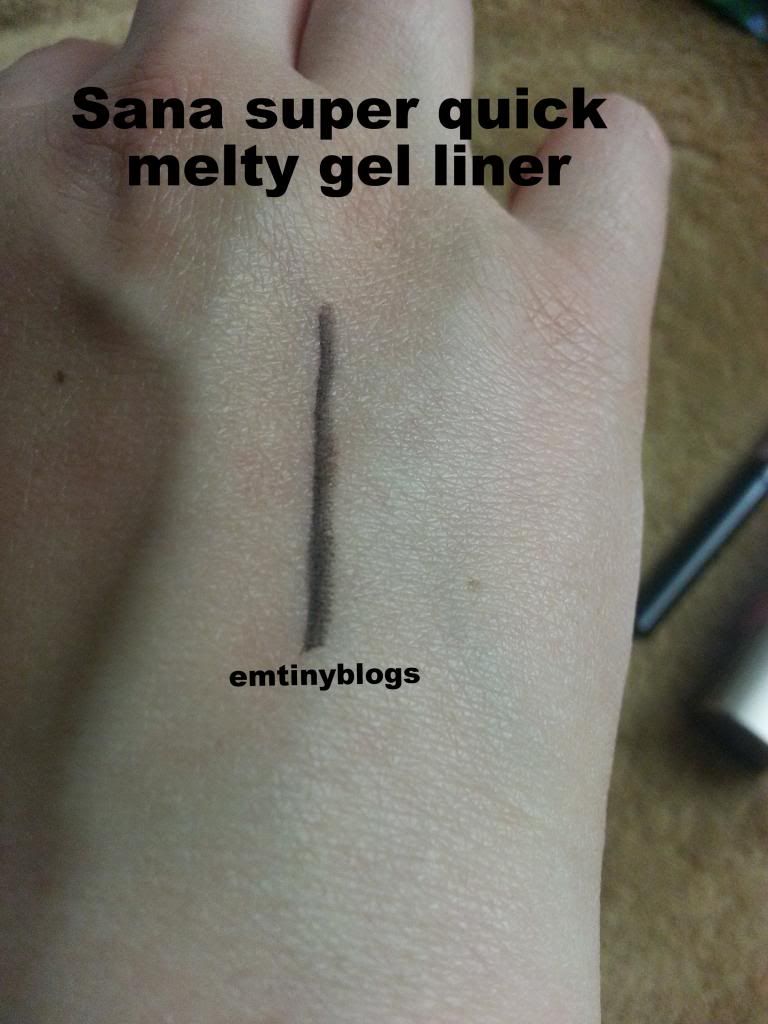 One line of the gel liner.
Though I wouldn't say this is the smoothest gel liner out there, it definitely glides without skipping. I believe too gel-like liners will melt off my eyes throughout the day so this might be a good balance.
Texture/application: Though it applied smoothly on the back of my hand, it isn't the meltiest gel liner I have tried. This may not necessarily be bad because too melty liners tend to also melt on my oily eyelids. There was no tugging when applying it on my eyes, especially if you apply it slowly and let the heat from your skin 'melt' the product. I get a nice even line on my eyes easily.
Staying power: This lasted 7 hours on my eyes before starting to smudge to my lower eye area. A quick finger wipe took care of that.
Scent: I noticed no scents.
Overall: I like that this eyeliner is very, very thin on the tip so that sharpening is never required. A lot of twist up pencil liners say no sharpening is required, but they end up quite dull after a few uses even when twisted up. I am not sure why it does not have a back twist capability...makes it hard to put it back into the tube if you twisted too much. With most people, the staying power on this gel liner is sufficient. For my oily eyes, I think I need a tad bit more to avoid transfer. Though if I primed my eyes, this can be avoided.
What are your thoughts? Have you had luck with gel liners?
EM
This item was purchased for me by an awesome subscriber! All opinions are my own and true.