I recently re-discovered this cream to powder blush by Topshop in my blush stash and immediately fell in love with it again. With the summer heat coming through, I noticed that my cheeks needed more soothing products. A cream blush can really help you from looking too dried. As much as I love powder blushes, sometimes they can get a little...well powdery. Don't get me wrong, I don't like sticky creamy makeup on my cheeks at all -so I found just the thing! This Topshop blush is not only cream texture, but it dries to a light powdery finish. It is perfect!
------

Side note: if you like what I write, I would loveee it if you could subscribe! You can get updates from my blog as often as you like. To make it more special, from now till

May 10th 2014

, I will send a surprise goody to anyone who subscribes and sends me an email with their mailing address. All you have to do is:
Subscribe here.
Remember to confirm subscription after signing up to complete the process!
Send an email to emtinyblogs@gmail.com with your mailing address and a fun beauty fact about you.
* US addresses only, sorry international peeps!*
Keep posted for international giveaways in the future!
Goodies limited so subscribe early!
------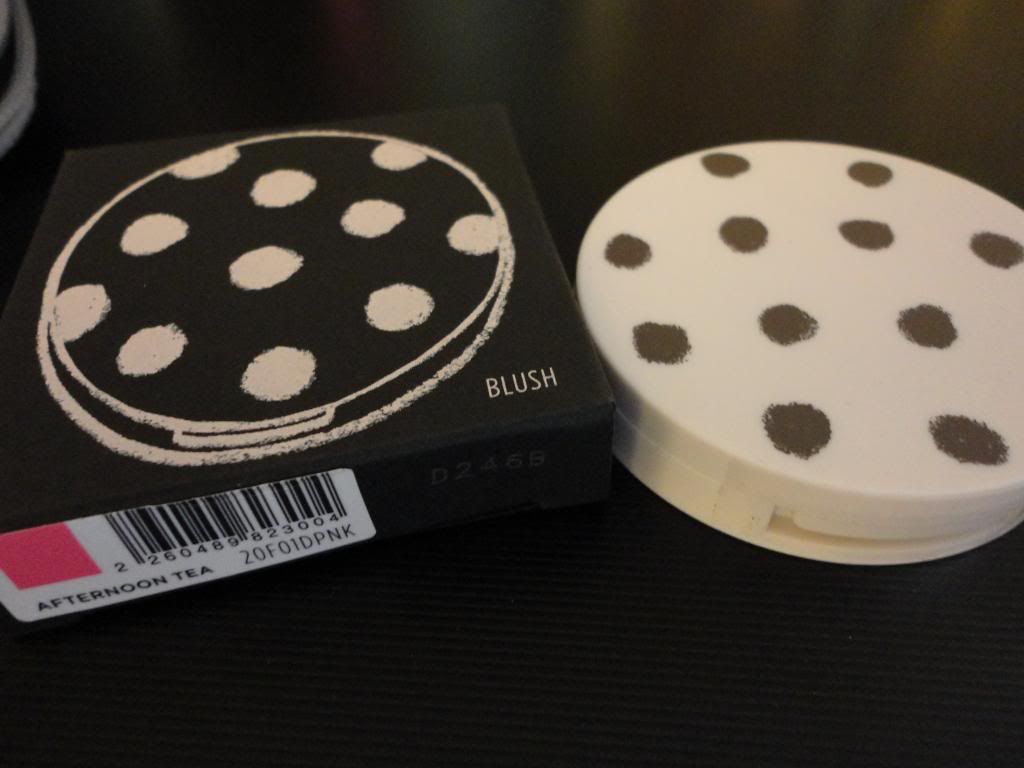 Topshop Cream Blush in Afternoon Tea, Nordstrom.com, $12
The box is black with white dots and the product is the opposite colors. Such cutteee packaging!
Packaging is sturdy with a mirror inside.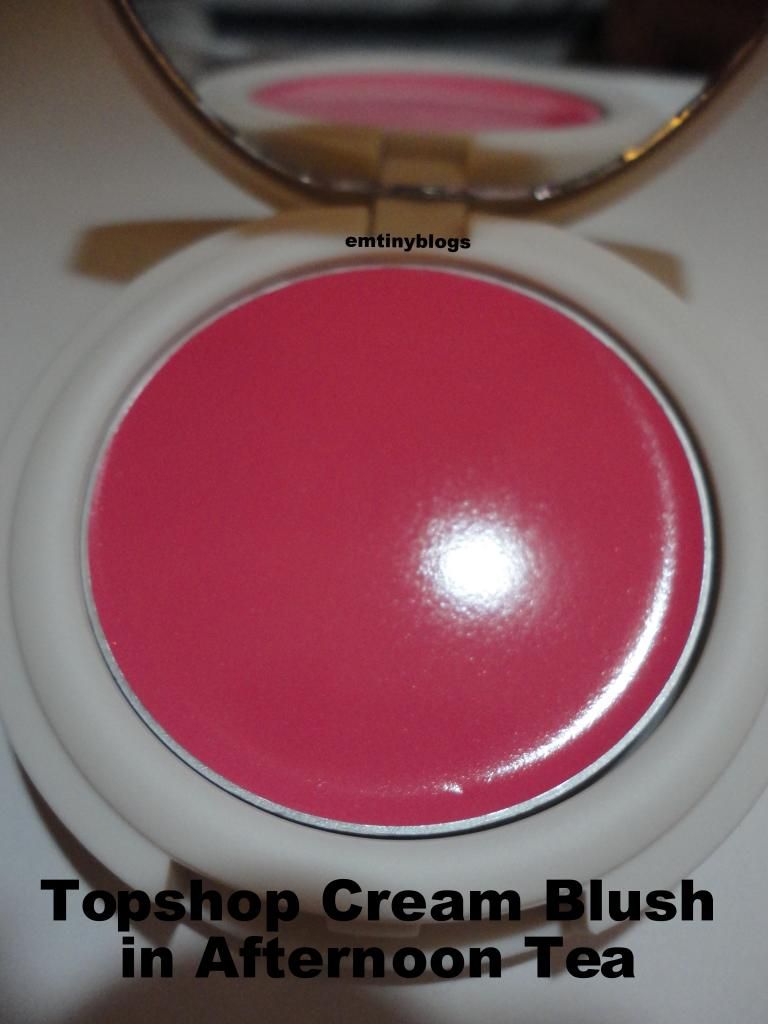 The texture is creamy at first, but upon application on cheeks or hand it turns into a powdery finish.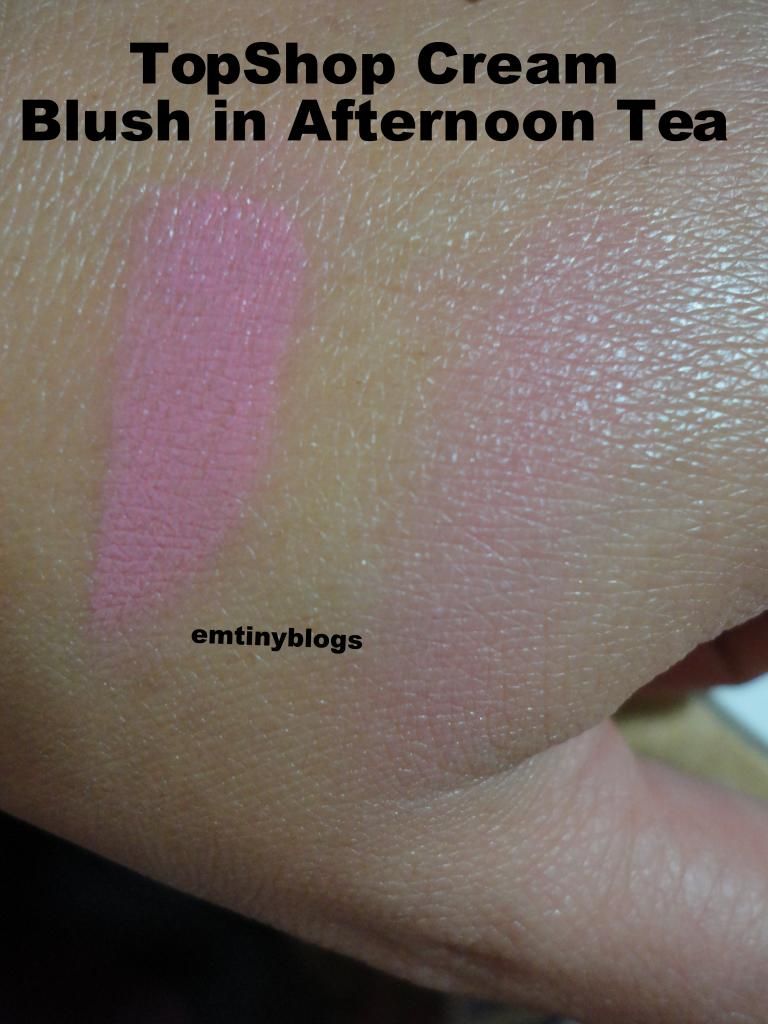 Heavy swatch (left), blended out swatch (right)
The blended out swatch is much more natural powdery, whereas the heavy swatch is still creamy.
Afternoon Tea is a blue based bright pink, which looks different than in pan!
Texture/application: Upon touching product in pan, it is a cool cream feeling. However, once swiped/blended, it turns into a light powdery finish. No tugging on cheeks. Best applied via fingers or a cream blush brush.
Staying power: It lasted 9 hours on me.
Scent: I detected no scent.
Overall: I really like the packaging of this blush. Not only is it cute, but it has a mirror. The blush consistency is perfect for me. I love powder blushes because I dislike the sticky feeling that cream blushes give me. However, sometimes when my cheeks get more dried, a creamier blush is always welcomed. This is the best of both worlds! The price point is a bit more than drugstore blushes, but does not break the bank.
Have you tried this cream to powder blush from Topshop? If so, how do you like it compared to regular powder or cream blushes?
EM
All products shown here were purchased with my own money and were given my fair and honest opinion.