I finally found the Miss Manga mascara from L'Oreal in my local CVS! I love the cute looking mascaras and this one is said to give you just that "cute" look. I, of course, needed to try it for myself. See below for lash photos!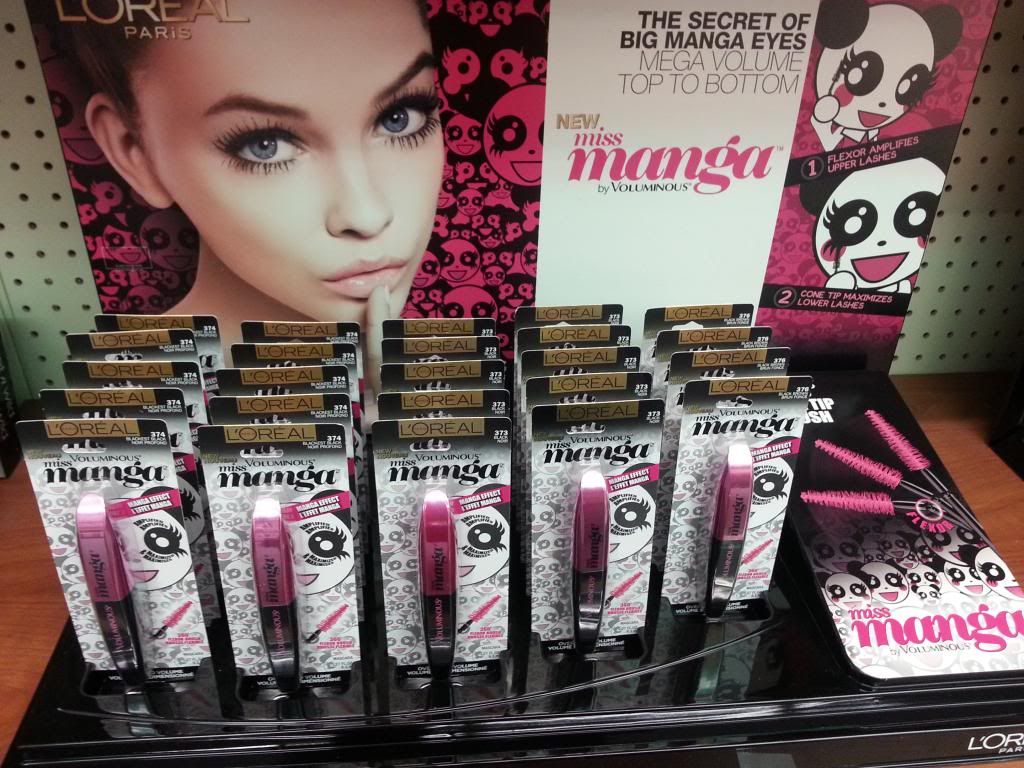 What cute packaging!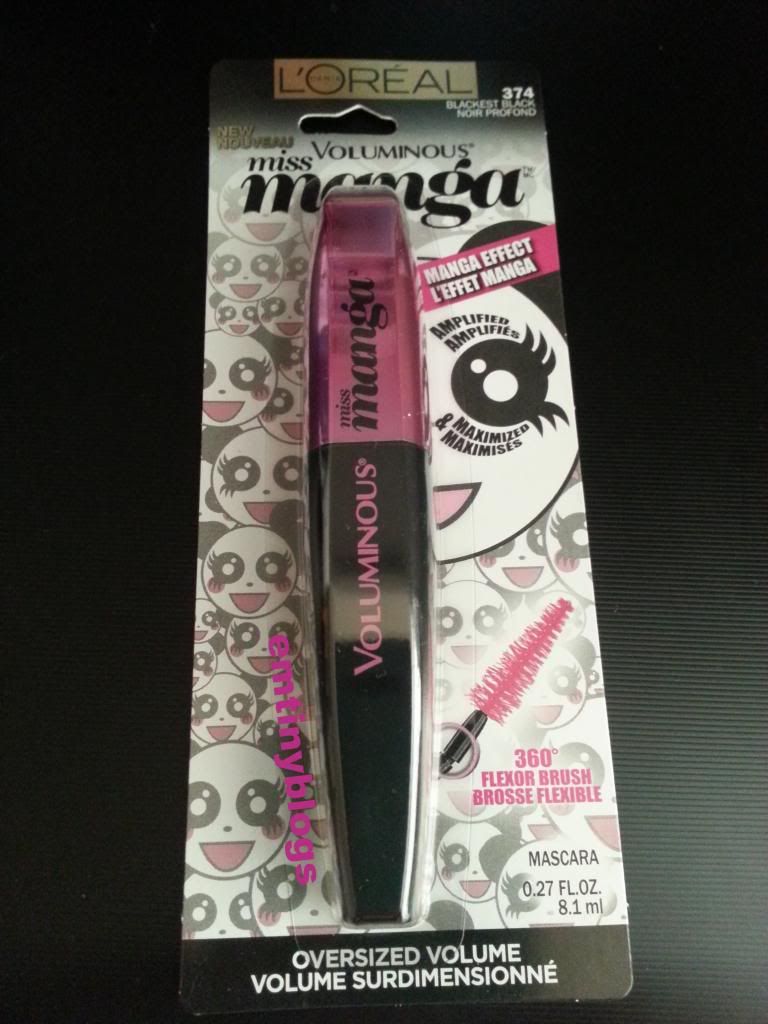 I got the Blackest Black shade.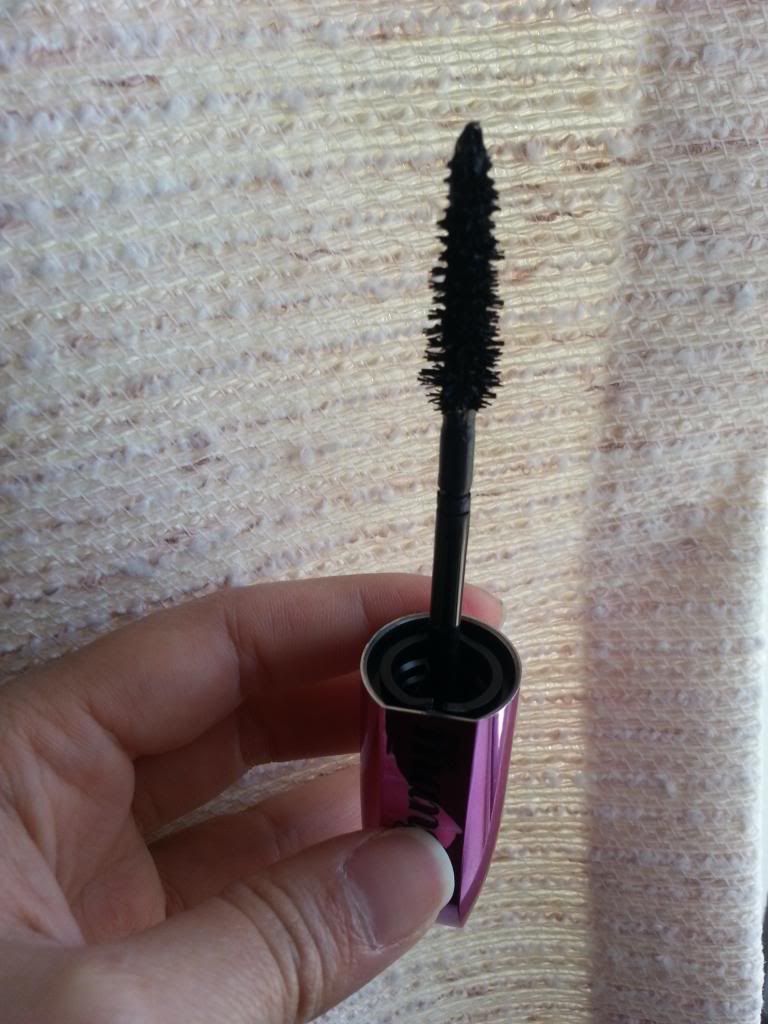 The wand reminds me a bit of the Lancome Hypnose mascara. It is tapered at one end. There is a bend point in the wand to allow for movement during application.
Bare lashes (left), one coat of Miss Manga mascara (right)
Instantly, there is volume, definition, and lift. The effect is not like the model on the display board, but I can see in real life that there is the "cute" lash effect. It seems more voluminous, more lashes, and more curls.
Texture/Application: The texture of the mascara feels gel-like. It isn't dry, but not overly watery either. There was no tugging on the lashes during application and the black shade went on evenly right away.
Staying power: This lasted me 9 hours without bleeding, flaking, or smudging. This is the regular formula.
Scent: none detected.
Overall: I really like this mascara. Though I wouldn't say it is the best mascara I have ever used, it does give me lift, curl, volume, and drama. It holds up well even though it isn't the waterproof version. The cute packaging is a big plus for me!
Have you spotted this yet? Do you think you will be picking this up?
EM
All products shown here were purchased with my own money and were given my fair and honest opinion.