On my walk around Rite Aid the other day, I noticed that there were multiple stands of Maybelline products. To my surprise, they were the Bleached Neons collection and they were hardly touched. I grabbed a couple of the Lip Elixirs since previous shades in the same line has worked well for me. See below for swatches. These are limited edition so if you find these swatches appealing, make sure to grab it at your nearest drugstore soon!
Maybelline Bleached Neons display, Rite Aid, $8.99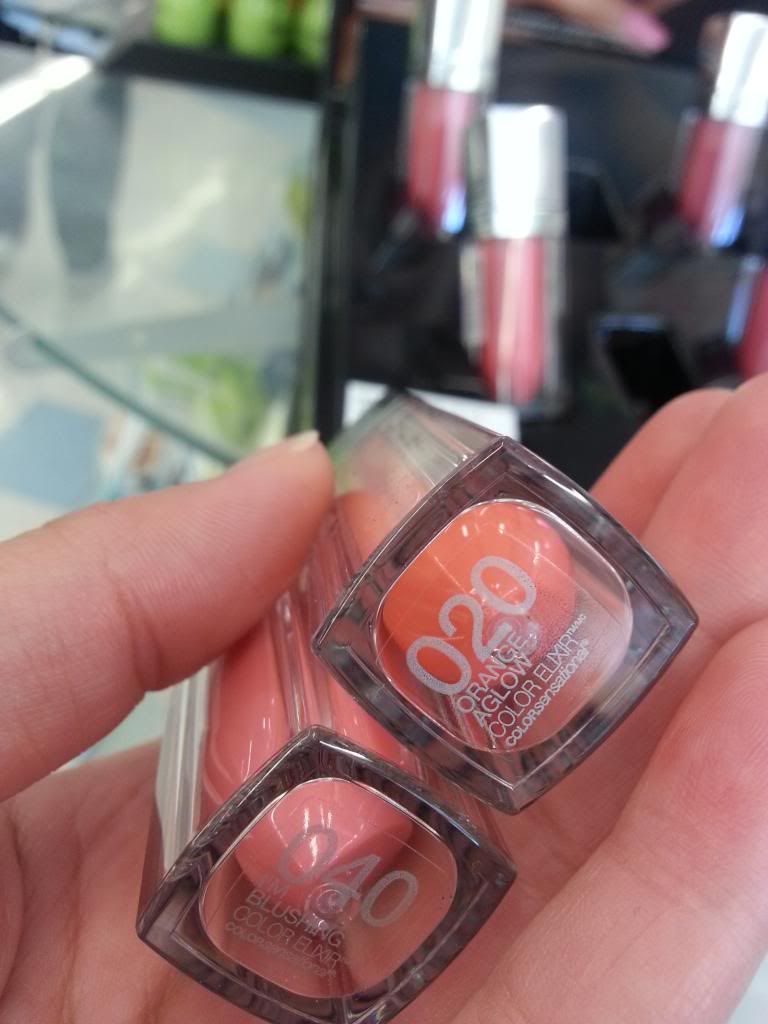 I decided to pick up Orange Aglow and I'm Blushing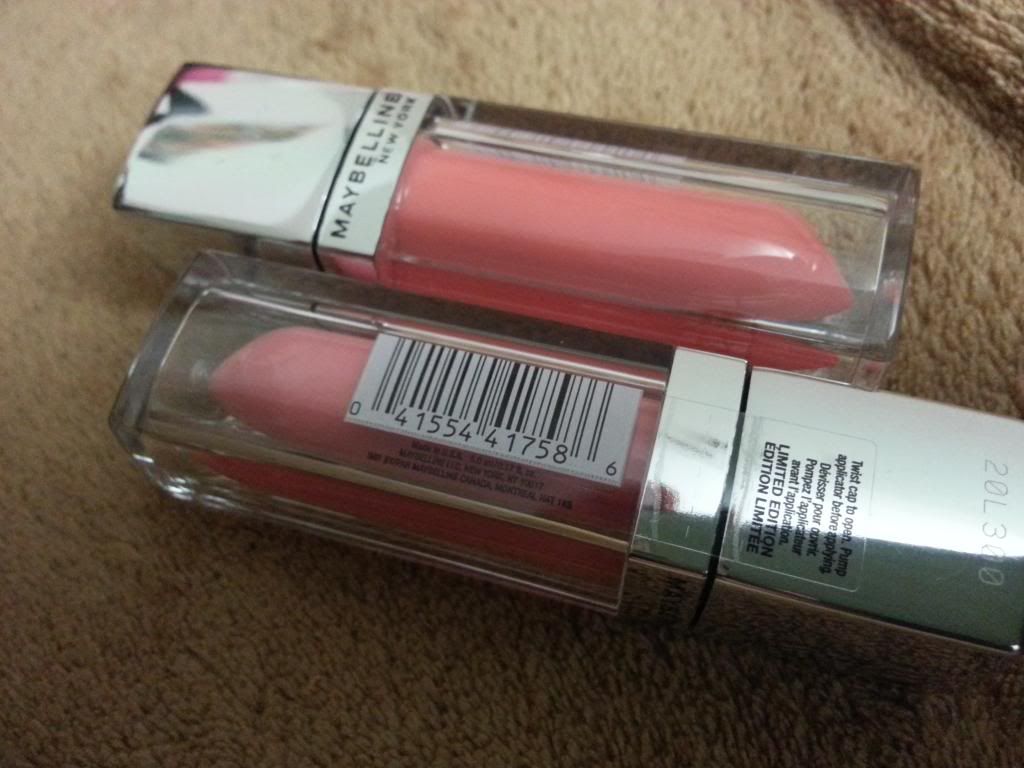 Size and look of these Lip Elixirs are exactly like the ones before them. Square shaped, short, and stubby. The applicator is doe foot (not shown)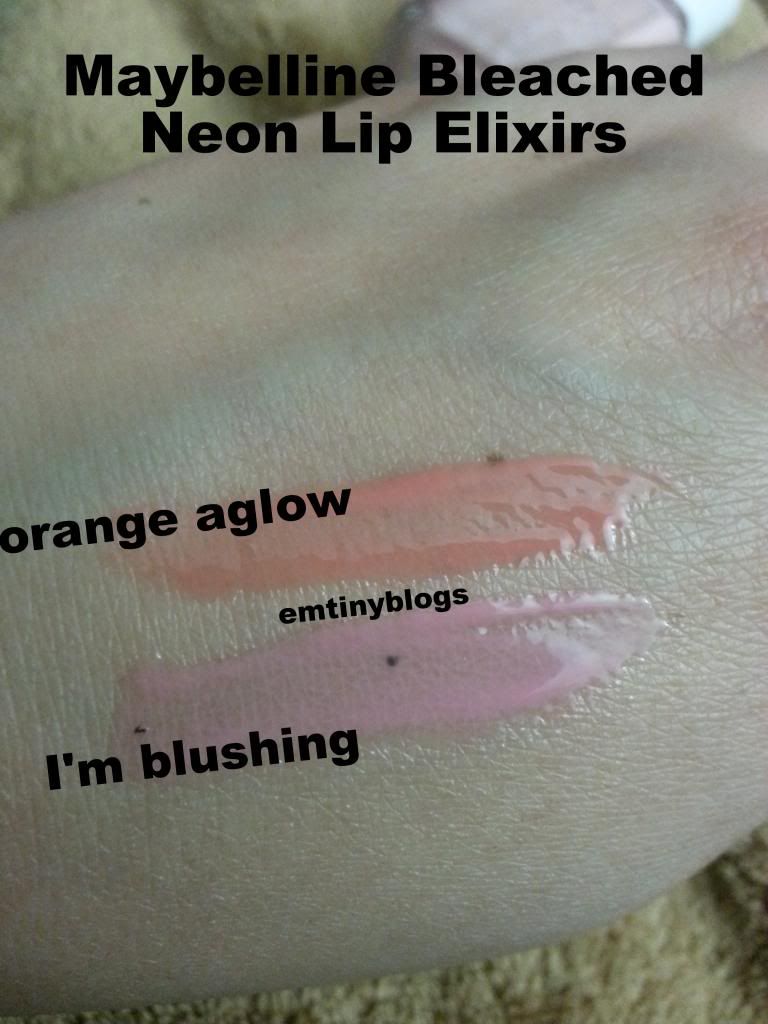 Orange aglow is a deep orange with a hint of red and electric feel. No shimmers.
I'm blushing is a peachy pink with a hint of white base. No shimmers.
Texture/application: Texture of these are very smooth and apply without tugging. When pressing the lips together, they feel airy and cushiony, but not heavy. They definitely make your lips feel moisturized, but you don't really know it's there until you press your lips together.
Staying power: This lasts me 2-3 hours easily. Once gone, it doesn't feel extremely dry.
Pigmentation: Orange Aglow doesn't show up on my pigmented red lips. It is quite sheer and just gives it a little shine. I'm Blushing, on the other hand, has a white base to it and shows up a lot more on my lips. It doesn't wash me out, but does lighten/pinken my lips a tad bit.
Scent: It has a sweet florally candy scent.
Overall: I really like these like I do with other Lip Elixirs from Maybelline. Though the pigmentation isn't as strong on my lips as before, they still have the same feel and moisture to them.
What are your thoughts?
EM
All products shown here were purchased with my own money and were given my fair and honest opinion.