A nail of the day from back in the day. I have had this in my camera reel for the longest time, but have never posted it up. Seeing it today made me happy and want to do my nails again. This has that girly fresh feeling. Because it was so long ago, I had to dig back to find the names of the polishes I used!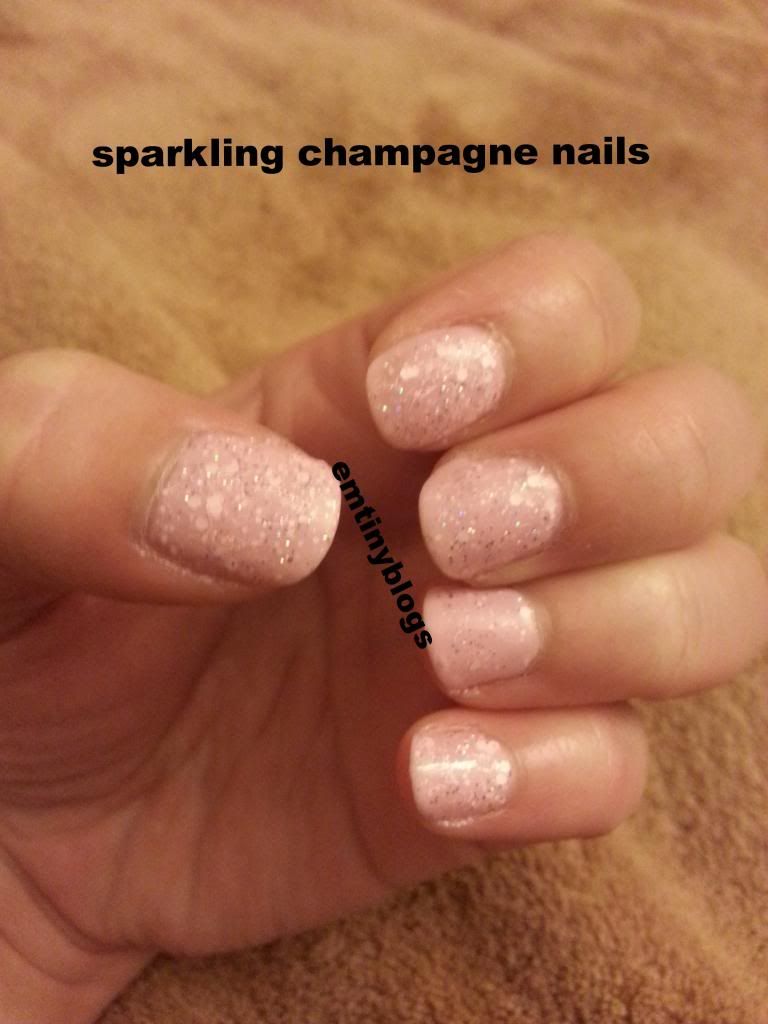 Sparkling champagne nails
Base:
Rimmel New Romantic
Top:
Milani Sugar Burst
Two coats of Rimmel New Romantic. One coat of Milani Sugar Burst.
Happy Monday!
Em
All products shown here were purchased with my own money and were given my fair and honest opinion.