When I saw the Benefit They're Real Push-Up Liner appear on Sephora's website, I purchased it immediately. I have used their They're Real Mascara and found that it does last all day. I especially love the drier textures and the way the product was made. I had high hopes for this new liner especially because I have oily lids. I need something that can hold all day without smudging, flaking, or budging. The Push-Up Liner is a gel liner that has been made in the form of a twist up pencil. See below for more review and swatches.
Benefit They're Real Push-Up Liner, $24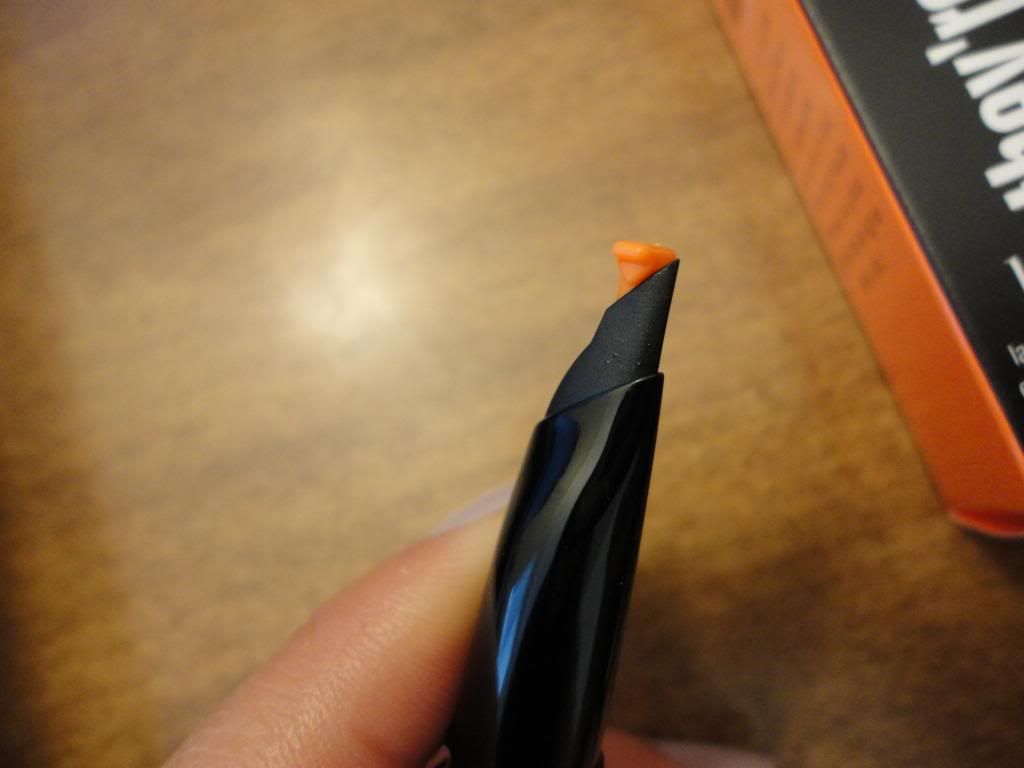 The applicator has a twist off cap and inside is a pointed tip that has an orange plastic stopper. You remove this to get product going.
Upon removal of the orange plastic, you can see the tip has an oblong slant dispenser.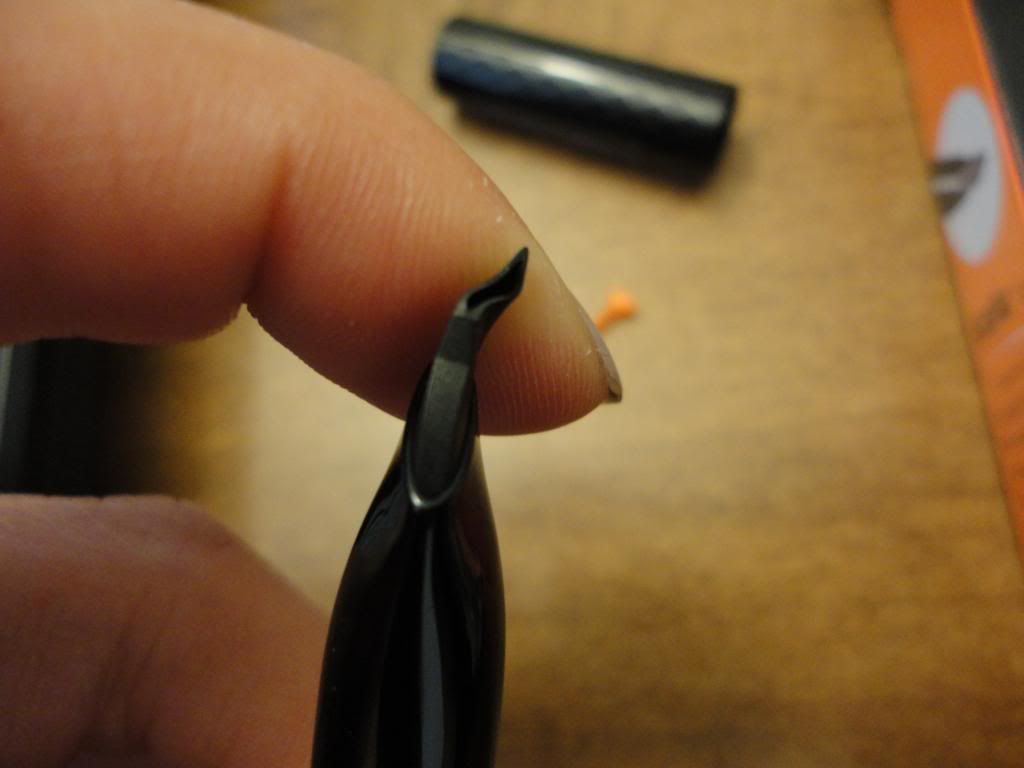 The material of this tip is silicone-like and can be very flexible. Does not feel tugging or poking on your lids.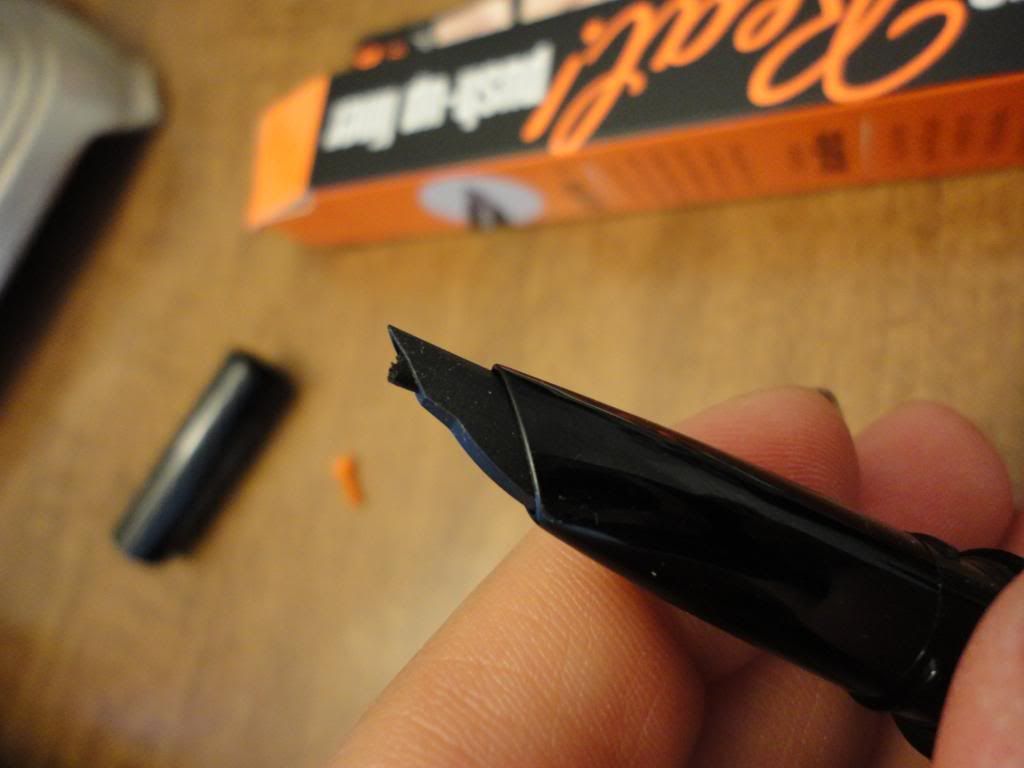 After many clicks, some of the black gel product finally peeks out.
Several swipes of the liner. It was extremely easy to get a straight line without tugging or too much power. Precision was also very good. The only downside is it does dry fast so you have to apply fast before it clumps on the tip.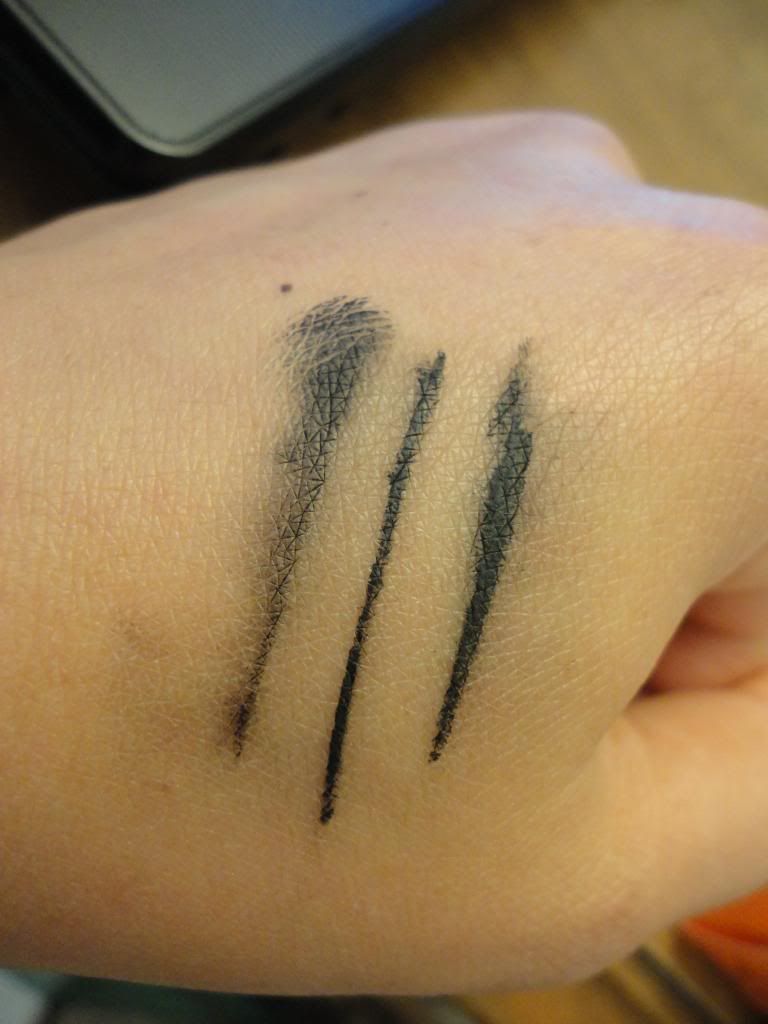 left to right:
first was rubbed about 30 seconds into application, smudges
third was rubbed about 1 minute in, barely any smudges.
second was rubbed even longer than 1 minute in and no smudges.
Application/Texture: The application was extremely easy. The flexible slanted tip made it seem like I was using a liner brush. It is softer than a brush and more accurate as well. The product melts onto the skin, no tugging or pulling occurred.
Staying power: This lasted me 8-9 hours without problems. After that, I notice the liner start to get splotchy due to my oily skin. However, it still has not flaked, or smudged.
Scent: No scent detected.
Overall: For $24, this seems like a good deal. I know it is expensive for a pencil gel liner, but this one really works. It lasts a long time and is extremely easy and comfortable to apply. I highly recommend!
Have you spotted these? What are your thoughts on a hybrid liner?
EM
All products shown here were purchased with my own money and were given my fair and honest opinion.