I have been eyeing the Dior Addict It-lash for a little while now. My lashes are very picky- they are thin, straight, and short. I need a very good mascara to give it the oomph it needs. I have had experience in the past that just because a mascara has a name brand or cost a lot does not necessarily mean it is the best for me. Mascara is very personal and depending on your lashes, the $5 drugstore version can do you wonders compared to a $25 designer one. Anyway, if you have lashes like me then you might find this review helpful!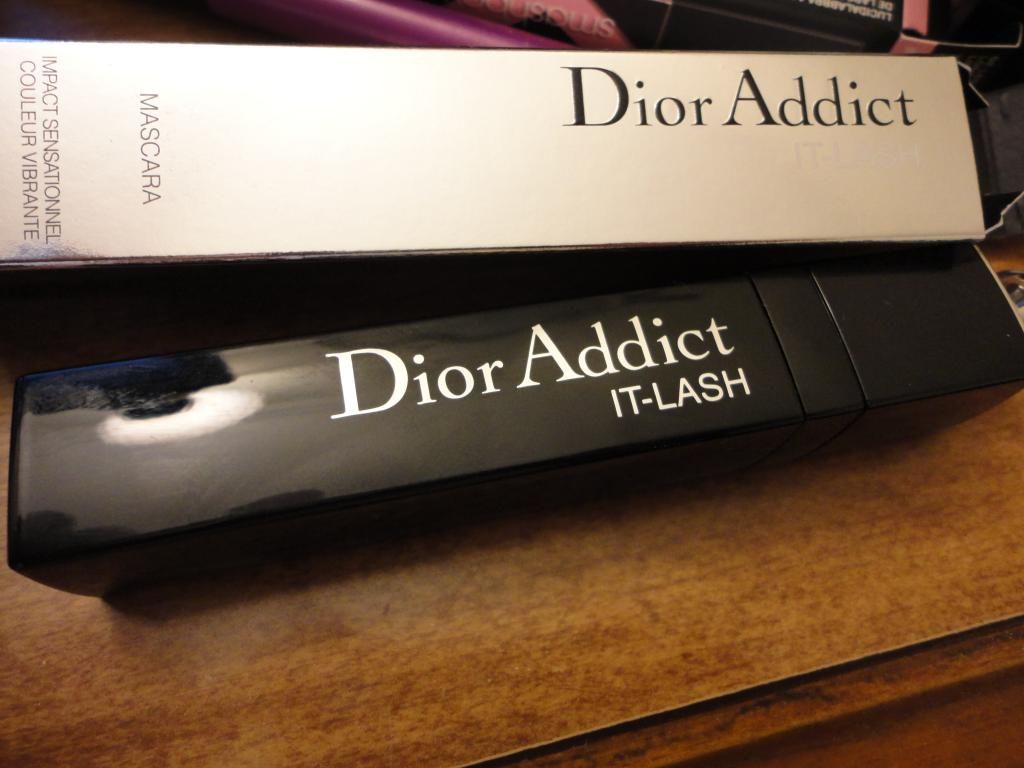 Dior Addict It-lash in It-purple, $26
It comes in a fancy tube with the knob at the top. This is very similar to their lipsticks and lipglosses.
It is ideally what I need for long and coated lashes.
The shade is an electric purple, but on my black lashes they are more of a hint of color.
Unfortunately, the mascara formula does not work well with my lashes. It coats it, but the color tones down my black lashes making them seem even thinner than before. It also does not hold my lash curls, which makes them straight. Because it makes my lashes look thinner than without mascara, I could not capture this on my camera.
My friend was able to pick up that I have purple mascara on, even though it was subtle. I guess it is good to know that the color is showing up.
Application/texture: The application was very easy. No tugging or poking. It takes a while to coat all my lashes, but they look evenly done when finished.
Staying power: The color does last all day, but it does not hold my curls at all.
Scent: none detected.
Overall: I wanted to like this mascara, but unfortunately it does not work well with my short, thin, and straight lashes. It coats it, but because this is purple it makes the lashes look less black (rather a light purple) and thus thinner. It also does not hold the curls, making it another no-no. On the positive side, it did not flake or smudge. However, because it failed two of my needed criteria, I can't keep this to use. If I had to use it, I would probably layer this on top of a black mascara just to give it a bit of color after it is already curled, lengthened, and volumized.
Have you tried the new Dior Addict It-lash mascaras?
EM
All products shown here were purchased with my own money and were given my fair and honest opinion.