Like I mentioned in my previous
post
, my internet has had issues for a week, which left me to no blog posting :(
Now that it is back, I am flowing these reviews out as fast as I can.
What I have today to review is the Milani Bella Eyes Gel Powder. It appears that Milani has stepped up their game once again and has really liked the idea of gel and eye products. My previous post reviews the Constellation Gel Liners, which I also enjoyed. Unlike the Constellation Gel Liners, the Bella Eyes Gel Powder is definitely in their permanent line. I actually found these on the permanent Milani display in stores.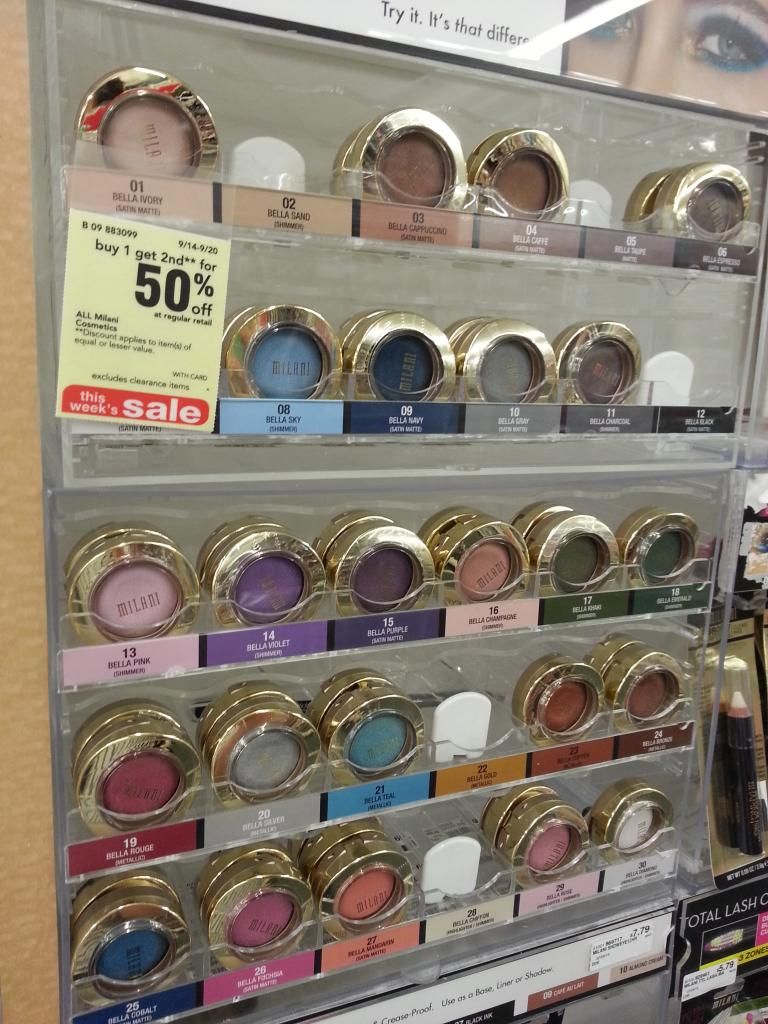 $4.99, cvs
I purchased these during CVS's bogo 50% off and got myself 4 of the many shades you see here.
These Gel Powder products aren't as pigmented as the Constellation Gel Liners, and I didn't expect them to be. They are definitely more powdery and less glittery.
They come in small circular containers with flip caps and a see-through top so that you can easily find the color you want to use. Upon touch, the product feels very smooth and almost airy.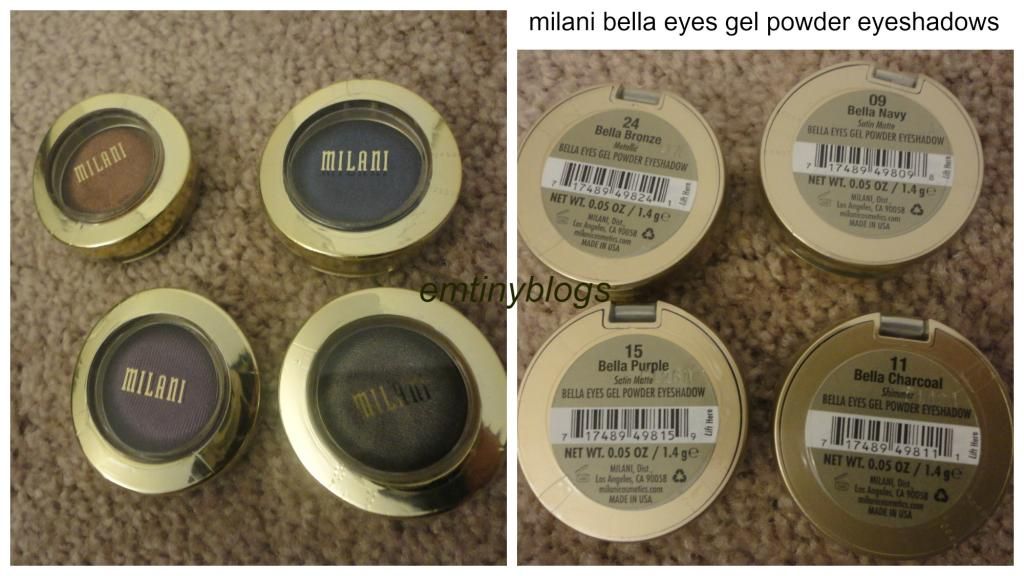 They come in a few finishes: Satin matte, metallic, shimmer, and matte.
The four that I purchased cover 3 of the 4 finishes.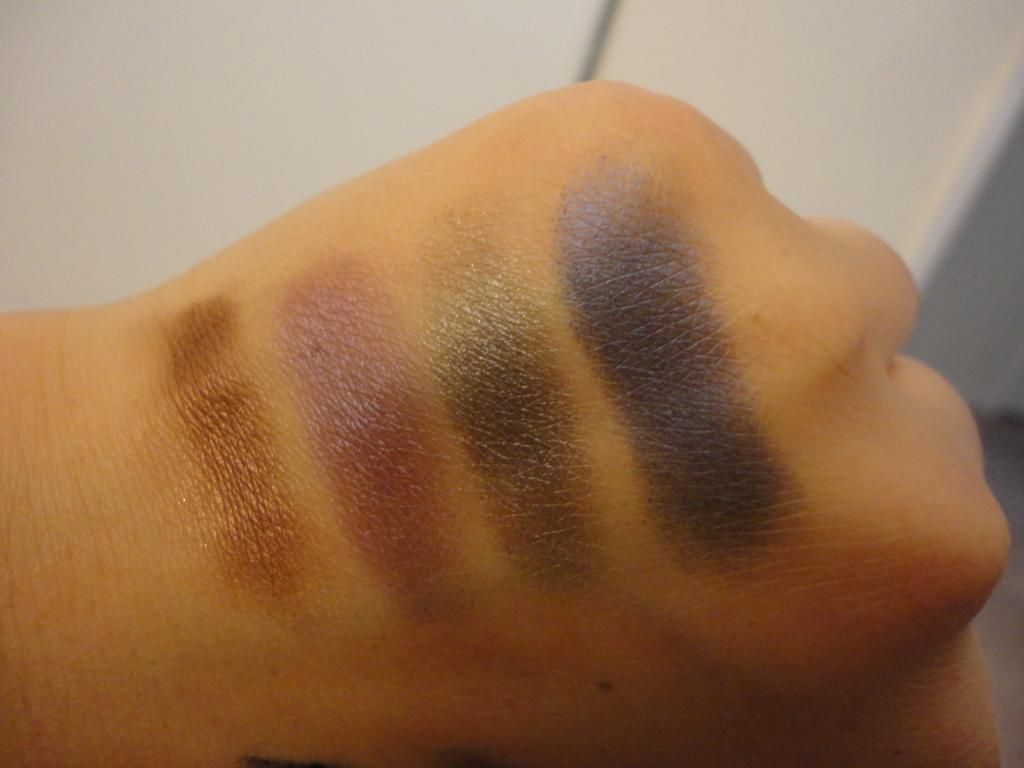 left to right: Bronze, Purple, Charcoal, and Navy
no primer, a couple swipes
Application/texture: This applied very smoothly with an angled liner brush. It isn't extremely pigmented, but you can wet your brush slightly to get a more defined line. As eyeshadows, I think they are colorful enough. It can be built up, but does require a few more layers of application. The texture feels powdery, but if you were to touch the pan with your fingers, it feels slightly springy. Not as bouncy as the Maybelline bounce blushes, but more loose than the average powder eyeshadows.
Staying power: Depending on the shade, I find these start to fade anywhere between 6 to 8 hours. They don't disappear completely, but do seem lighter than upon first application.
Scent: none.
Overall: I really like these little round jars. They are so sleek and cute looking. I like that they come in so many colors and different finishes. Although not as pigmented as I like for a liner, they work quite well as shadows. On my oily eyes, they do average and feel really natural on my skin. I definitely will be going back to pick up different colors.
Do you own any of these colors? Which is your favorite shade?
EM
All products shown here were purchased with my own money and were given my fair and honest opinion.