During the VIB holiday sale at Sephora, I picked up the YSL Touche Eclat in Or Rose. Or Rose is only available to VIB Rouge shoppers (maybe VIB too?) at Sephora. I picked up one because I love Rose Gold and this was just right up my alley. I actually never tried the regular Touche Eclats despite their popularity because I don't really find myself reaching for highlighters. I have highlighters, but with my oily skin I prefer to keep things more matte on the surface. I couldn't resist with the rose gold though, gahhh.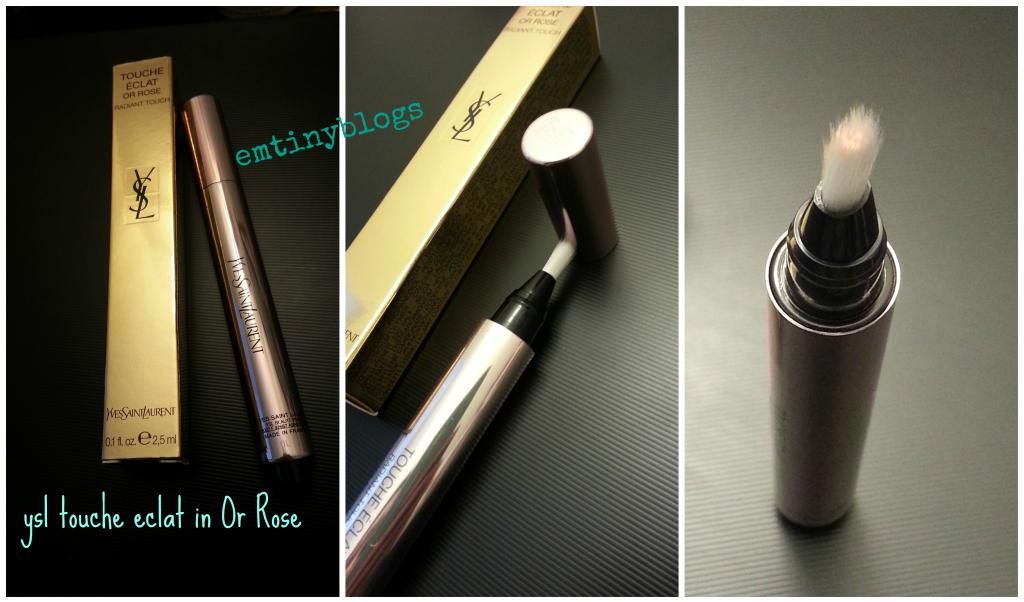 $41 at Sephora
Or Rose comes in a rose gold metallic container. The inside is otherwise the same as the regular Touche Eclats. I love the look of this pen!
It has a pen cap on one end and a push button on the other end. When pushed, product comes out of the fibrous brush and you can either spot or blend into your skin.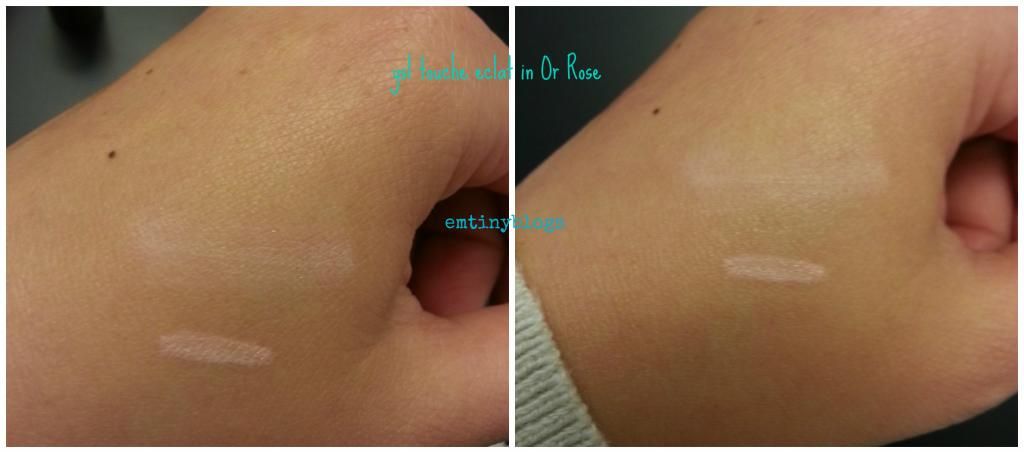 swatches of Or Rose
After about 8 clicks, I finally get first look at the product.
The product is a very matte pink with a hit of champagne color. In the photos above, they definitely don't look too shimmery.
You can see the blended out version on top and the full strength version on the bottom of my hand.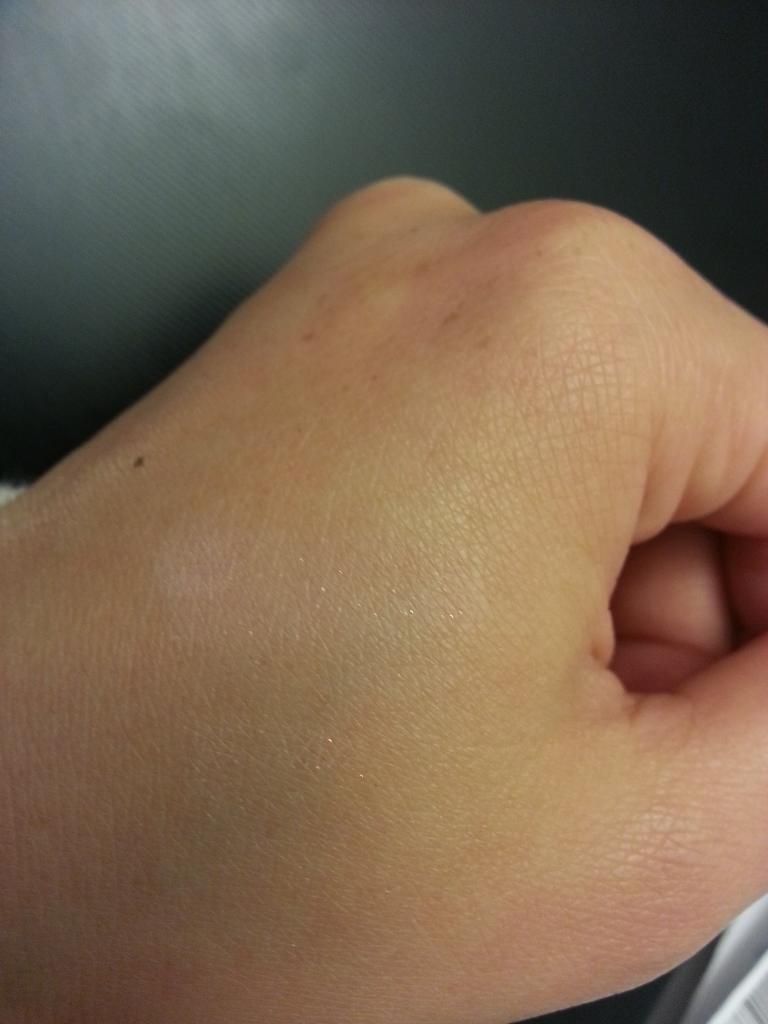 Blended out, you can see shimmer/glitters start to show up. In fact, I can see that on my face now. The glitter particles are quite large, but you can't really see it unless you are close up. The effect is a very sparkling glow and definitely would be pretty during a night event.
Application/Texture: Very smooth and easy to blend.
Scent: None
Staying power: I can still see shimmers after 8-9 hours.
Shade: powdery pink matte on skin if not blended. Once blended, it is uncolored with some glitters.
Overall: I love the rose gold packaging and love the rosy champagne shade. However, once blended into the skin you don't see any of the colors. Rather, all that is left are glitter particles, which aren't good for my oily skin! If you have dry or matte skin, I would recommend! However, if you dislike glitter or have oily skin, I would skip this product. I could see myself using it for a night event and not requiring my skin to be matte for more than 6 hours. The specificity of that usage makes the $41 price point a little too high. I think personally I'm going to have to skip on this item, unfortunately.
EM
All products shown here were purchased with my own money and were given my fair and honest opinion.