I came across this temporary display of Almay lip products and it really made me do a double take. I have hardly seen Almay with new products and Revlon-looking lip products at that. They look very reminiscent of the Revlon lip butters. Though this is a few years behind, I think Almay's version isn't so bad and has something to offer. Keep reading for review and swatches!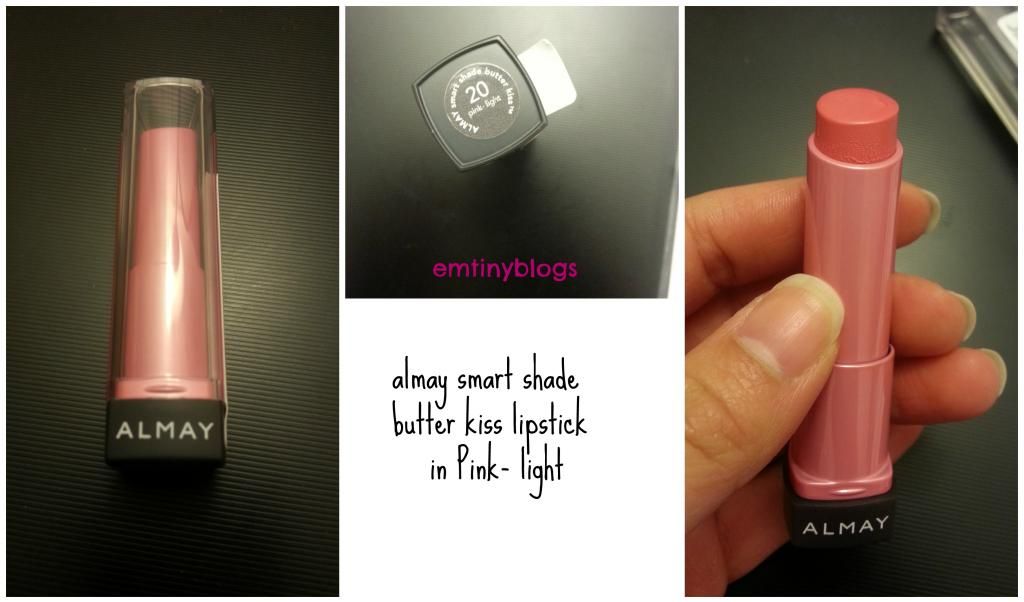 The display that the lipstick sat in was separated into light, light medium, and medium shades. Each of those categories had a pink, red, nude, and berry shade. I am more light medium, but liked the Pink from the light category better.
The product container is in a sleek clear case with the shade of the lipstick on the metal/plastic tube. It says Almay at the base, which is very similar to the Revlon lip butters. It has a twist up mechanism and snap cap closure.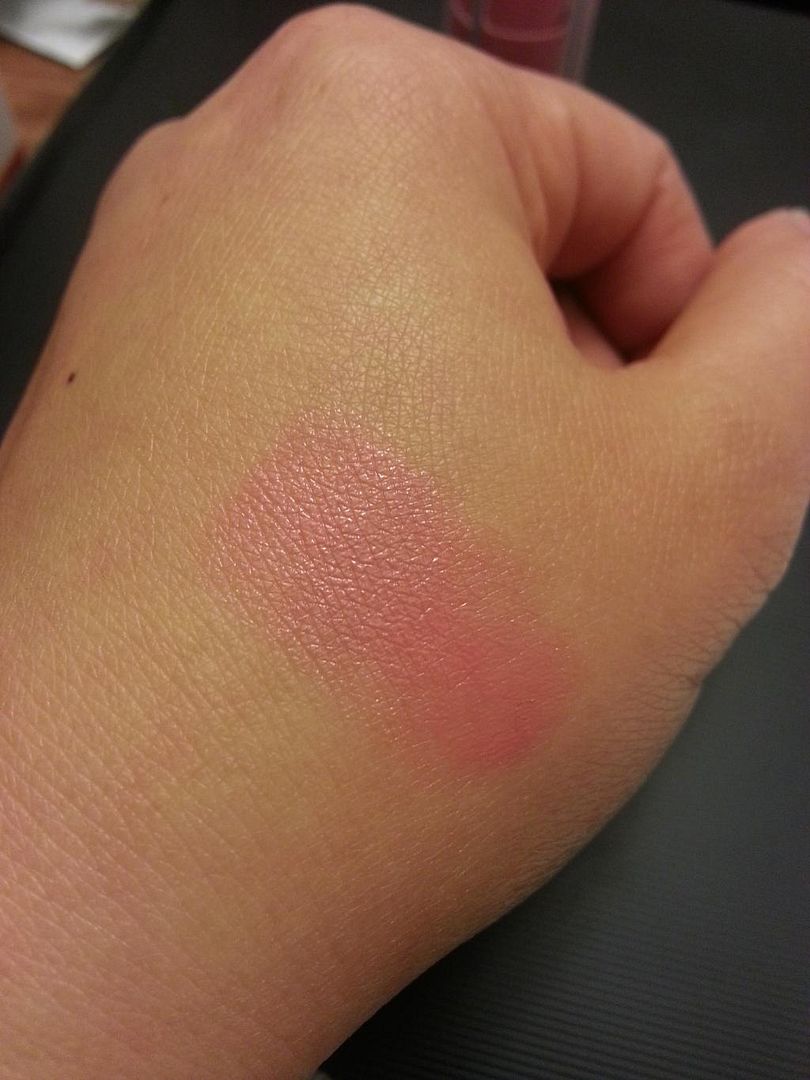 Swatch of Pink- light
I didn't really detect a scent on this product. Then again, I have had a runny nose for a little bit. The consistency isn't as buttery as the Revlon lip butters, but does apply quite easily. Because the slip isn't as great, the staying power also increased with the Almay butter kiss lipsticks.
This shade of pink looks very pretty and shows up nicely on the back of my hand. However, when I applied it to my lips, I could hardly tell the difference. I do have very pigmented red lips so if you have lighter lips this might end up working for you.
This lasted only about 3 hours on me, but it didn't leave my lips parched. If I do not eat or drink, it can last a couple more hours. The product did emphasize some dry parts of my lips upon application, but once I got rid of that it didn't create new dry patches.
Application/Texture: The texture is buttery, but not as slippery as the Revlon Lip Butters. It does apply quite smoothly on the lips. The texture against the lips is also very soft and does not feel heavy despite easily depositing a lot of product with each swipe.
Shade/color: The shade isn't dark enough to show up on my lips. However, had I picked a pink that was in my skin tone, it might have fared better. This was my error in choice.
Moisturization: Though this didn't re-hydrate my lips, I did not find this drying even after the product was gone. I did notice that upon application it did emphasize certain dry flakes I had on my lips. Once that was removed, it didn't create new ones.
Scent: no scent was detected
Overall: I really like this version of butter lipstick. It definitely feels more like a balm with color rather than a lipstick with some moisture. Because it has less slip than the Revlon Lip Butters, it also lasted longer. I liked that it does not have a strong scent and does not leave my lips dehydrated after wear. For $7, it isn't a bad deal!
Have you tried these? Are you still a Revlon fan? An Almay fan?
EM
All products shown here were purchased with my own money and were given my fair and honest opinion.