It has been a while since my last review. Truth is I haven't indulged in a lot of makeup items. With the holidays coming around the corner, I have been trying to move my funds into presents for my family and friends. I did happen to get a few things for myself, which you will see me review in the next couple of weeks.
Today I am sharing the IT factor duo lip stain set with you. It is an Ulta exclusive and it retails for $24. I really like this set because I feel like it is very easy to use. The set comes with a lip balm like stick that looks clear in the tube, but slowly changes color on your lips. It is very moisturizing for a stain and smells like cherries. The lipgloss is also a stain and it turns from a milky light pink in the tube to a bright magenta shade on my lips.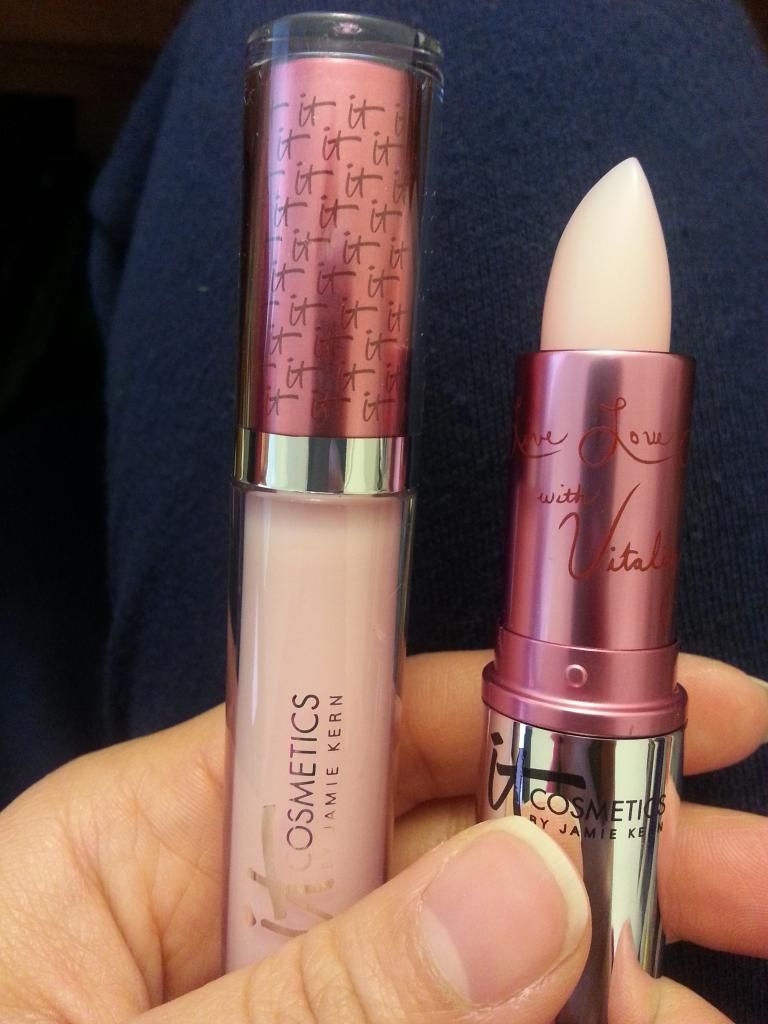 IT cosmetics IT factor Duo, $24
The lipgloss has a doe-foot like applicator and applies very easily.
The lipbalm/lipstick has packaging that remind me of MAC viva glam lipsticks!
Lipstick stain and lipgloss stain over time
from left to right:
Right when I applied, no color really shows up.
After a minute of application, a bright pink shade start to appear.
After wiping off both products, a pink stain is left on my hands. The same stain lasts on my lips, but the shade is even more bright pink due to my lips being a deep red shade already.
Application/Texture: Both products were a dream to apply. It is very buttery, but not slippery.
Staying power: The lipstick and lipgloss stayed on my lips for 3-4 hours without eating. Never during this time or after did my lips feel dry.
Moisture levels: It is extremely moisturizing. I can't believe a stain with this much color makes my lips feel so soft and hydrated!
Scent: The lipstick has a cherry scent. The lipgloss has a sweet vanilla cream scent.
Overall: I really love this duo. I don't like wearing a lot of product on my lips because it becomes high maintenance. Most lip products require reapplication, which means I have to carry the product everywhere with me. The color that this stain gives off is easy to manage and long lasting. I don't feel the bright pink shade will run off my lips. Also, both products moisturize my lips equal to or better than most lip balms! Costing roughly $12 a piece, this is a very good deal! Highly recommend picking up soon! Christmas presents, anyone?
EM
All products shown here were purchased with my own money and were given my fair and honest opinion.