You know it is the holidays when you see decorations being put up, Christmas music being played, and people shopping like crazy at the malls. Another thing that hints to the holidays is special holiday edition lip balms. I am talking about the Vaseline Lip Therapy. You might have read my previous post on the
Rosy Lips version
. I am in love with this stuff. Recently, at Walmart and subsequently Walgreens and other drugstores, I found this on the shelves. It retails for about $2.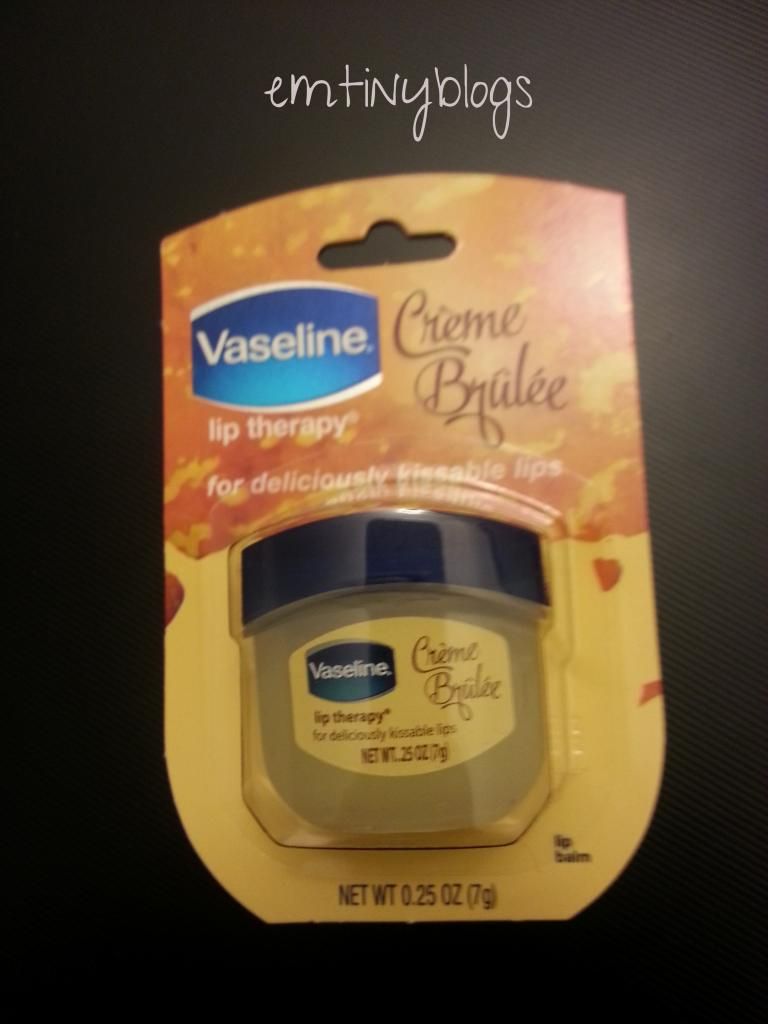 It is as moisturizing as the other US version of lip therapy and has the most wonderful scent! It smells sweet, a bit of caramel, and well dessert-y. It is good enough to eat. I don't see limited edition on here, but I feel like it is one that will only come around during the holidays.
I almost didn't want to write a post about this because there are not any photos for swatches. It just looks clear on my hand. However, in case you are looking for stocking stuffers, wanting to try this scent, or just trying to nurse your lips from the cold, I wanted to bring your attention to this!
Will you be picking one up this winter?
EM
All products shown here were purchased with my own money and were given my fair and honest opinion.