January 2015 New Year Giveaway!
I want to thank
all my readers
for being supportive and reading my blog. I thank those even more for commenting and giving me feedback! I love expressing my love and not-so-love for different items and I hope you guys also find it as entertaining to read as I do to write.
To celebrate the New Year and to say 'Thanks', I would like to give all my subscribers (new or many years dedicated) to a treat.
Since I have been liking Maybelline this year so far, I will get everyone a Maybelline item. Anyone that completes the two steps below will get this no matter when you subscribed.
Step one
- do one of the 2 below:
If you haven't already subscribed to my blog, click here. Make sure you confirm the subscription!
If you want to get updates on my blog and makeup/fashion finds, follow me on instagram twitter @emtinyblogs
Step two-
Email me [emtinyblogs@gmail(dot) com] with:
Two of your desired Maybelline products (I will try to get either one of the two)
Your mailing address (must be in the continental US)
Your email or twitter that you subscribed with
Once you have completed these two steps, I will mail out your Maybelline goodie(s). Let me know if you have any questions <3
For deadline and more info visit here
-----------
I have had this mascara for a month now and just found time to review it. Every day that I want to wear mascara, I have been reaching for this Lash Sensational. My all time favorite from Maybelline has been the Falsies, and this one has been right up there with it.
I purchased the waterproof version just because I have oily lids and I don't want easy smudging and transfer. So far, I have had good results! Keep reading for my review and comparisons with the Falsies and Rocket from Maybelline.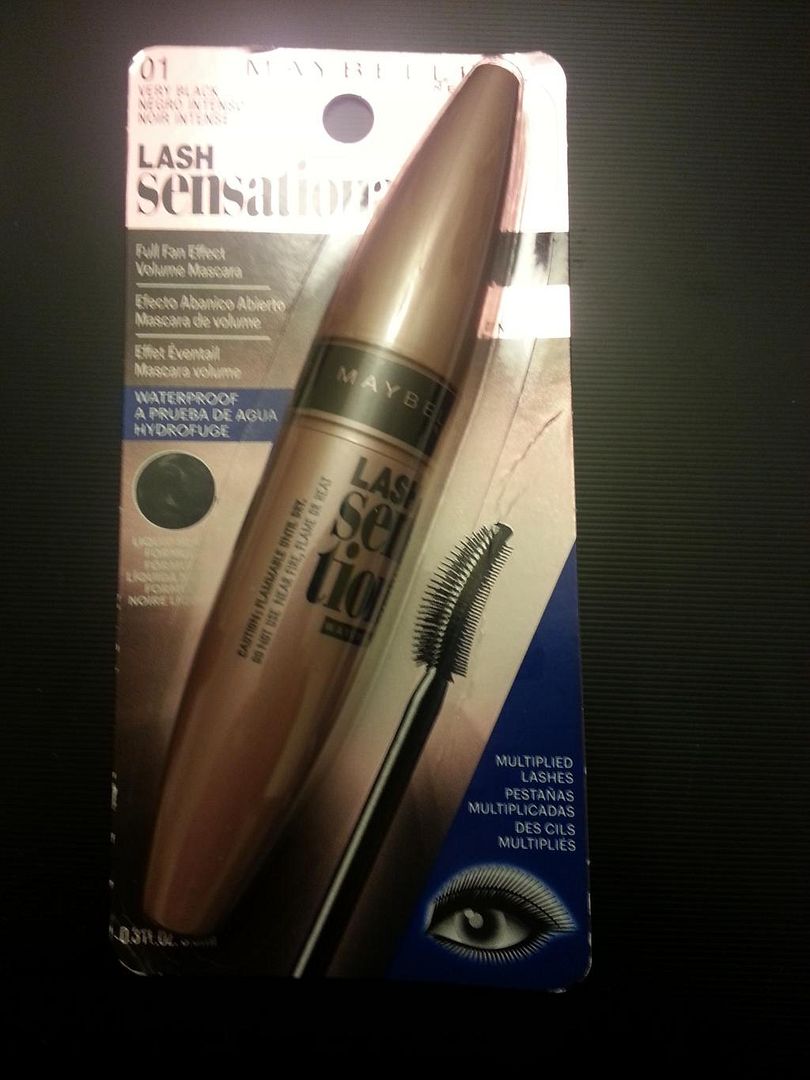 Maybelline Lash Sensational Mascara, $7
Like some of the other Maybelline mascaras, this one is a round tube that tapers at each end.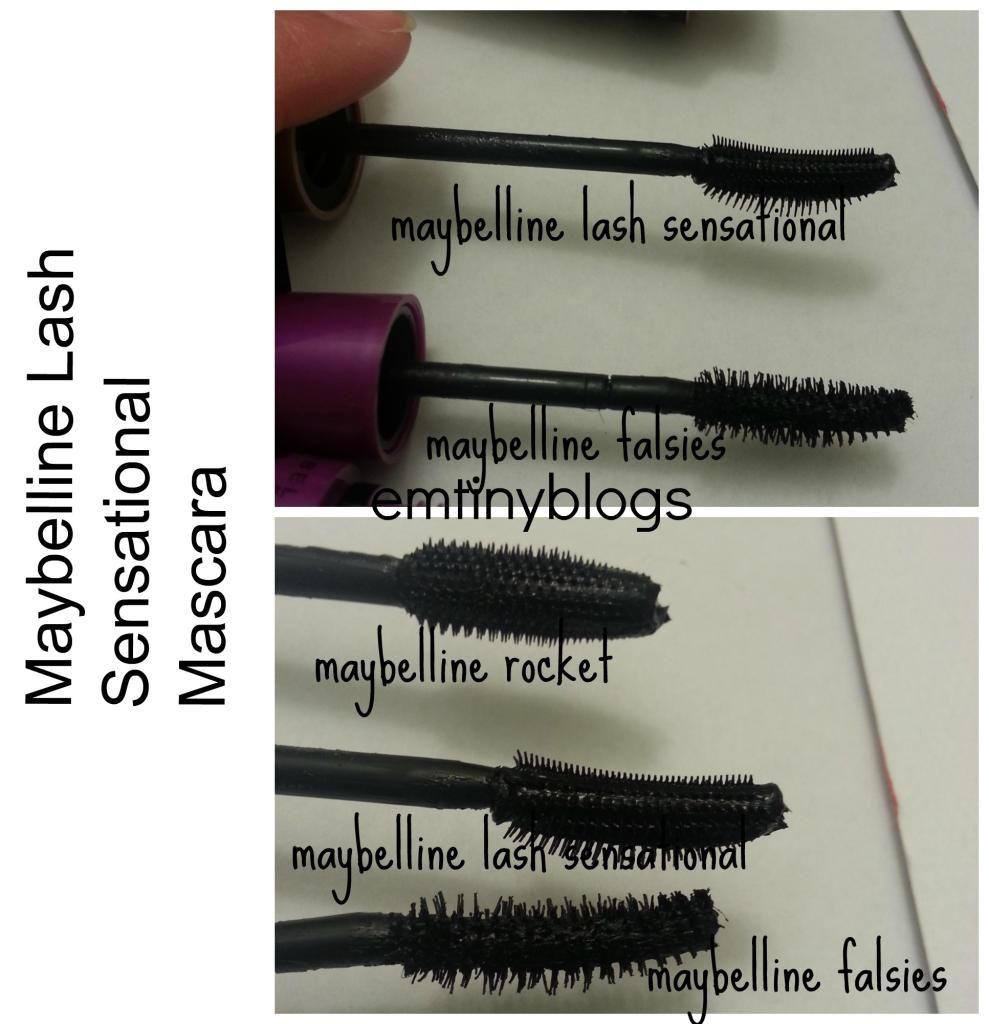 A comparison of different brush heads by Maybelline
Top to Bottom: Rocket, Lash Sensational (LS), and Falsies
The Rocket and LS brush heads are synthetic and the bristles are very short and straight. It is separated and can evenly coat the lashes without too much clumping.
The Falsies, on the other hand, is more hair-like and is longer and more spread out. It coats evenly, but can pack on a more dramatic look.
A look at LS on my lashes.
On the left is my bare lashes curled.
On the right is one coat of Maybelline LS mascara.
What a big difference! The lashes are longer, more defined, and can definitely hold the curl!
Another look at one coat of Maybelline LS mascara.
Application/texture: Since the brush widens at the base a little, I found myself needing to remember that during application. There are times where I would accidentally poke myself or get mascara onto my skin because I don't notice the longer brush fibers. Sigh...#shortlashesproblems. The Falsies and Rocket have brush hairs that are fairly the same length. It was easy to coat my lashes. The consistency is more on the dry side, but this allows a good hold onto curls.
Staying power: This easily lasts 10 hours without flaking, smudging, or budging. It isn't until I take it off with my eye makeup remover that it actually lets go.
Overall: I do love my Maybelline Lash Sensational as much as my Maybelline Falsies. Falsies give me a very nice boost in volume, curls, and length. Lash sensational does the same, but without the oomph. It is nice to have this 'day time' version to be able to have the curls, length, and definition, but not the drama. I can see myself grabbing this over and over again throughout the year! Then I will resort to my Maybelline Falsies for night time events :)
Have you tried the Maybelline Lash Sensational mascara? If so, is this one of your favorite Maybelline mascaras?
EM
All products shown here were purchased with my own money and were given my fair and honest opinion.