Benefit Cosmetics items are so adorable with a vintage feel and this Roller Lash mascara is no exception! In my recent Sephora box that I purchased, I got a sample size Benefit Roller Lash mascara to try. Though tiny, this mascara did wonders. Keep reading for more info!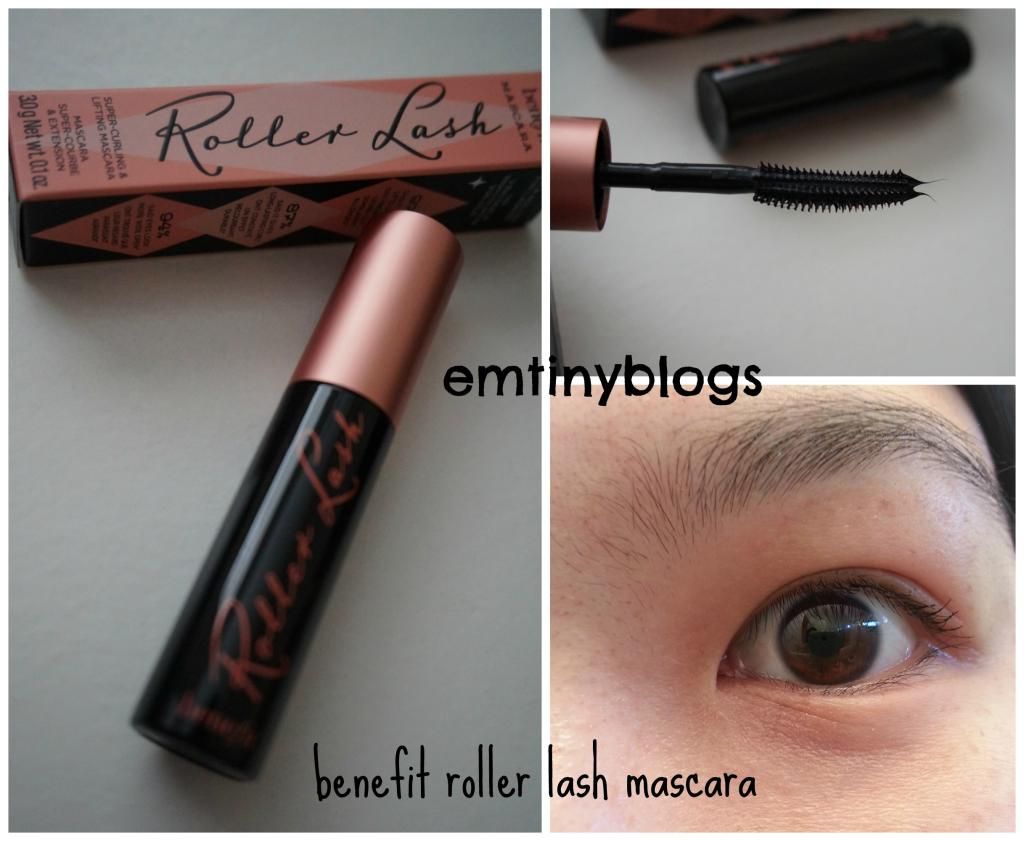 Sephora
, $24, available February 27th 2015
In the actual size of this mascara, the top handle part resembles an old-fashioned curling iron. You know...the ones you curl your hair around and leave on for hours on your head? This sample size is just a regular metallic pink shade, but the brush inside is the same.
If you clicked on the Sephora link right under the photo, you can see in detail what the bristles look like. They point slightly upwards so when you run your lashes through they hook and help with the curling process. For my straight and thin lashes, this helped tremendously.
With just one coat, as you can see above, it already helped curl the outer edges of my lashes.
Application/texture: The wand on this mascara is shorter because it is deluxe sample size and I like the control on it better. I can't speak for the full size since I don't currently own it. The product is very smooth to apply, but still tacky. What I mean is when I run it through my lashes I do feel resistance, but not tugging. This resistance just lets me know the mascara is more thick and doesn't run through like gel or water. I like this because I know it will hold my curls better. Watery mascaras usually can't hold my curls long enough.
Scent: none detected
Staying power: It lasted a good 9 hours before flaking/smudging a little.
Overall: I really like this mascara. Not only was it easy to apply, it really helped with curling my lashes. The curls stayed and my lashes looked natural. The cute packaging is always a plus! I am definitely running out there and getting a regular size tube of this Roller Lash mascara :)
Do you think you will try this?
All products shown here were purchased with my own money and were given my fair and honest opinion.