Flower buds immediately bring me to feeling like spring has sprung. Though we are only a few weeks from spring, I feel like having the new Maybelline Baby Lips Buds already brought me there. These new shades of Baby Lips (I believe there were 4-5 colors in the display) are limited edition, so make sure to go seek them out if you want to try them. Today I will review one of the shades: Petal Rebel.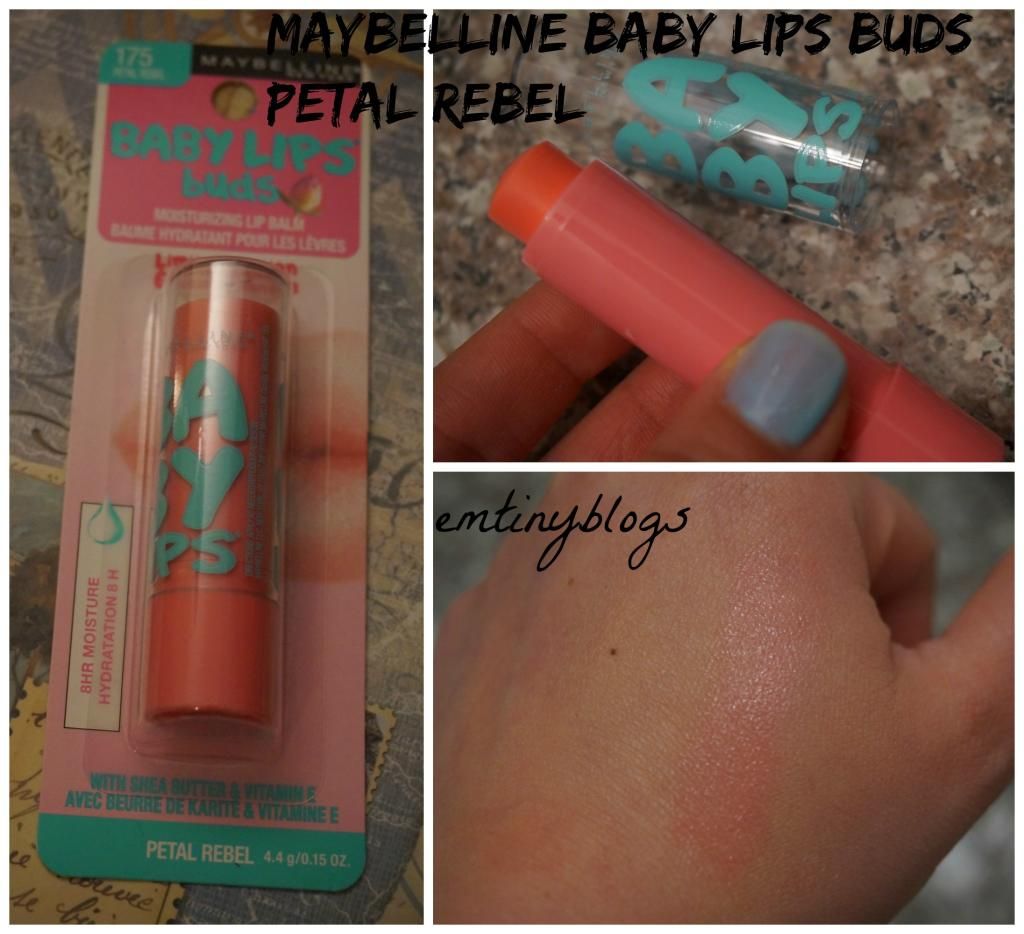 Maybelline Baby Lips Buds in Petal Rebel, $4.75
Petal Rebel is a very light and sheer peachy pink and is perfect for giving you that extra shine and hint of color. In the tube, it looks more of a bright pink with a hint of neon orange shade. On my pigmented lips, they don't really show color unless I pack it on, but they do shine a little in the most natural way!
Application/Texture: It is very smooth to apply and feels like it melts slightly into your lips upon touch. It feels light on the lips and not sticky.
Moisture: It is fairly moisturizing. There have been a couple of baby lips I have tried from their permanent line that left my lips chapped after wearing it. Those same shades are also much more pigmented so I feel that since the Baby Lips Buds are lighter they will provide better moisture than before.
Staying power: These are lip balms with hint of color so foremost the moisture lasts longer than the color. I found that the sheen and slight tint disappears after 2 hours of wear, but the moisture lasts about 4-5 hours before I feel like I need to reapply.
Scent: It has a light fruity candy scent.
Overall: I really like these Buds a lot. Too bad they are limited edition! I prefer moisture first then color and these really do that. For $5 a pop, these are great to have just in your bag for emergency pick-me-ups!
Will you be trying these Baby Lips Buds?
All products shown here were purchased with my own money and were given my fair and honest opinion.