I spotted a new display at my local Walgreens earlier this week and noticed a very simple, but pretty pink shade. The Revlon's Spring 2015 Sahara Escape display contains 4 different lipgloss colors, 4 nail colors, an eyeshadow quad, and a bronzer palette. I am a sucker for light pink shades and this one was with no shimmer or glitters! I don't like lipglosses with glitters because I feel as the lipgloss fades, the glitters migrate all over my face.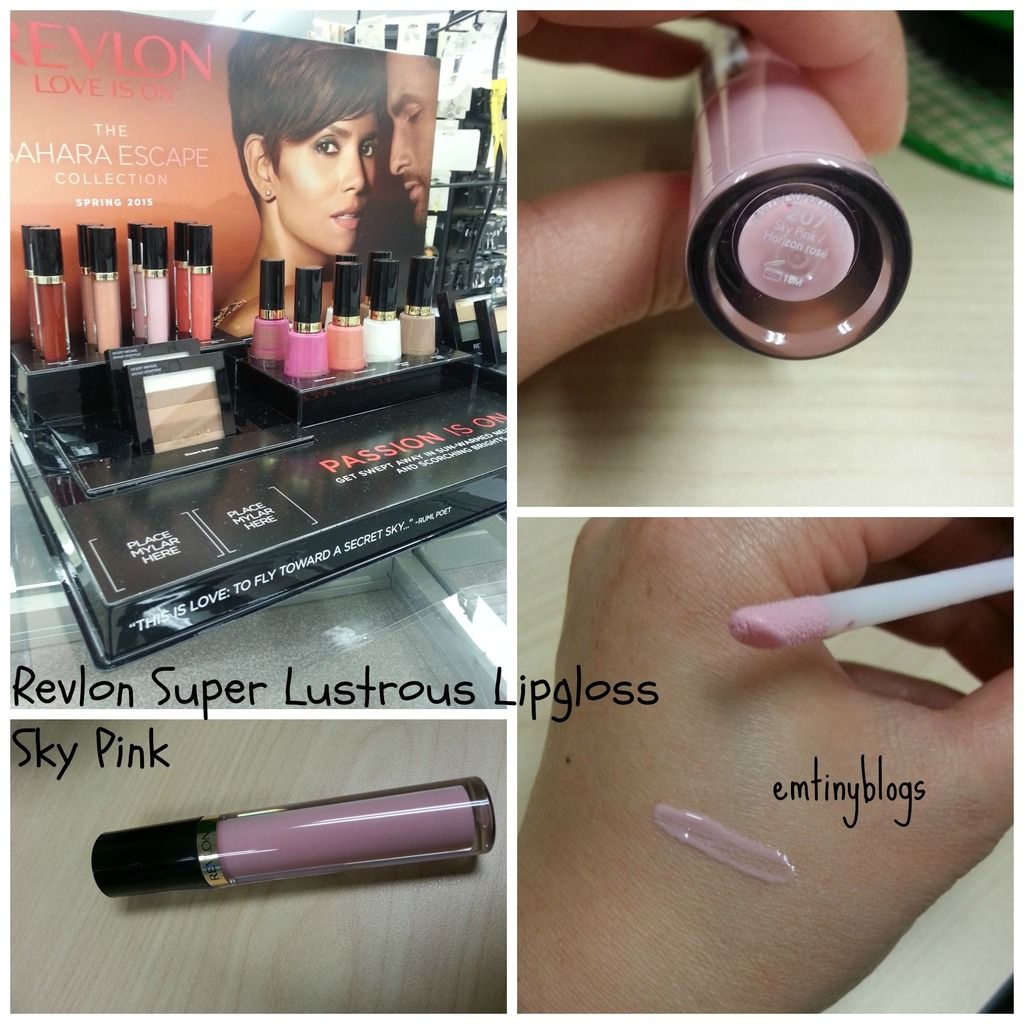 Revlon Super Lustrous Lipgloss in Sky Pink, $9.99
Sky Pink is a milky light pink with no shimmers or glitters. It lightens my red pigmented lips a little and gives it a nice shine. This does not feel heavy or settle in the lip lines.
Application/Texture: The doe foot applicator allows smooth application of this lipgloss on to the lips. Upon rubbing your lips together, they don't feel sticky, but also don't feel very cushiony like other lipglosses. There is no grittiness since there are no glitters.
Scent: I don't really detect any scents.
Moisture: It isn't drying, but I didn't find it overly moisturizing. As long as the product is on your lips, you don't feel that it is drying.
Staying power: Without eating or drinking, this can last up to 3-4 hour on my lips.
Overall: Though I do really like this color, it isn't anything too special. The shade itself is pretty standard, but I do like that there are no glitter or shimmers to deal with. Fairly lightweight and unscented, I really enjoy a nice lipgloss that isn't drying. I wouldn't say this is a must have product due to it not being very unique, but I will say it is a nice one to have for everyday in your bag.
All products shown here were purchased with my own money and were given my fair and honest opinion.