Chanel came out with a few new nail polish colors and one of them was Beige Rose (655). In the bottle, Beige Rose looked like your typical nude pink opaque polish. However, I was pleasantly surprised that it ended up being more brightening on the nails. The brightening feature makes it more appropriate to be in the Summer collection. See below for some swatches and my opinion on this polish.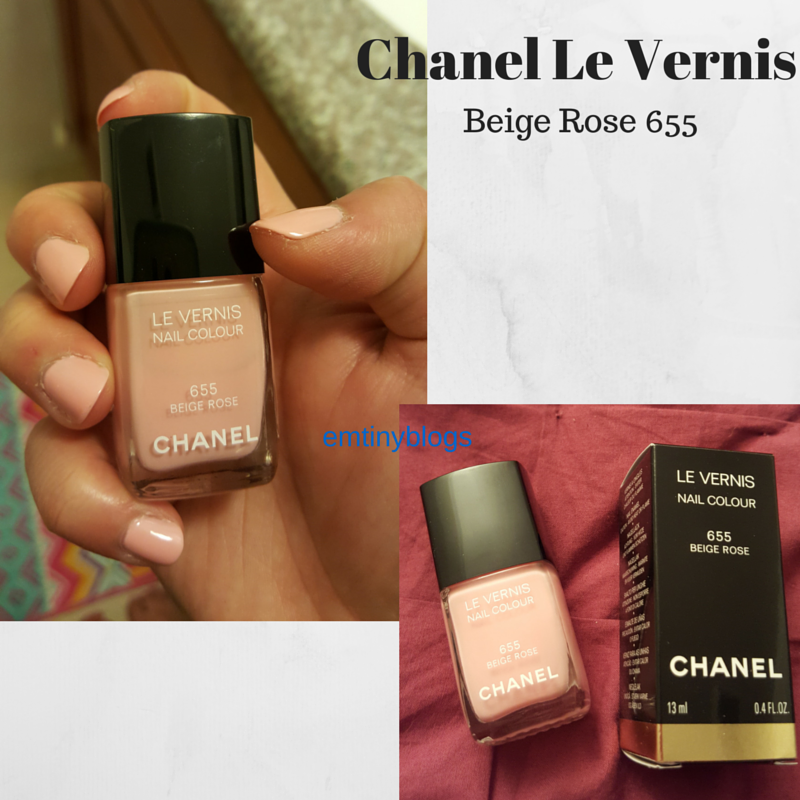 Chanel Beige Rose (655) le vernis, $27
Beige Rose is a peachy nude shade with a brightening pink finish. It isn't shimmery or glittery, but it does brighten my skin somehow!
Application/Texture: I do have to admit the application for this polish was not the easiest I have worked with before. It required 3 coats to become opaque without streakiness. Compared to some of the other Chanel shades or Dior shades I have, this is just mediocre. Texture is smooth and nice.
Lasting power: This lasted 3 days with top coat before I saw my first chip. The major chip happened on the 5th day.
Overall: I do really love this shade. It isn't just a plain peachy pink nude. It also brightens the skin without shimmer or glitters. The cost and the not-perfect application makes it not one of my favorite nail polishes, but I still see myself reaching for it especially when going to the beach or simply wearing sandals.
What are your thoughts?