It has been a while since my last post and I am glad I finally found some time to show you a few of my newest beauty items. Truth is, my boyfriend and I adopted a dog recently and since neither of us had a dog before we have been high strung and learning a lot these past few weeks. Now that things have settled down a little bit, I can spare an hour with some blog posts :)
Milani has released a summer collection called Dolci Bronze. None of the items here are listed as Limited Edition so I want to say they will stick around after the launch. However, looking at the Bella Eyes section of the permanent display, I noticed that it only went up to #30. Dolci is #31 so I wonder if they will have a different display case to include this one.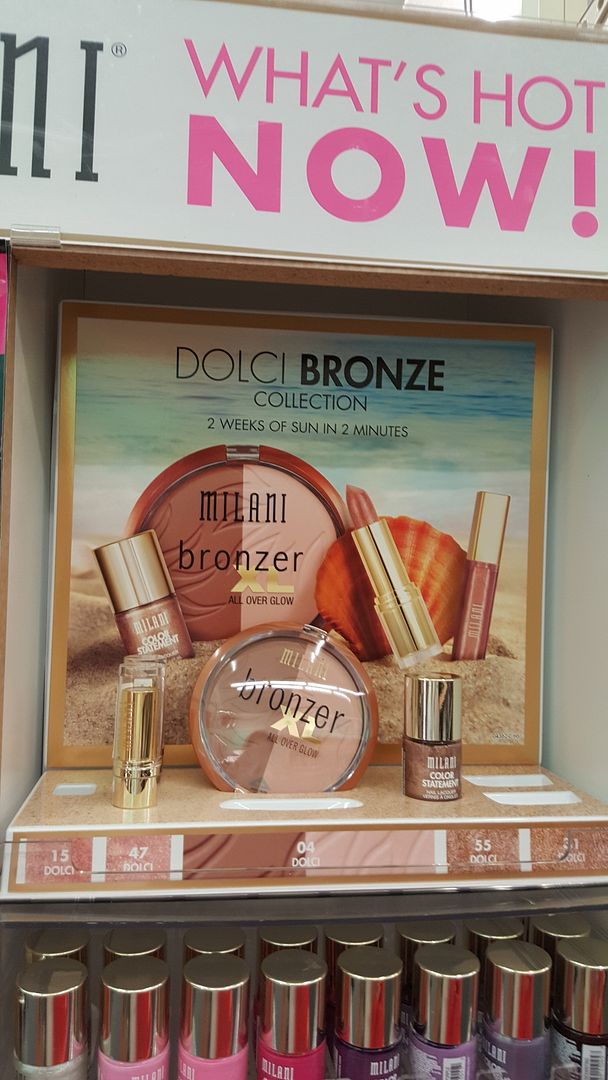 Milani Dolci Bronze collection, CVS, $4.99
The display above does not show the eyeshadow because I grabbed the last one. I guess I could have left it there for the photo first.
Dolci is a metallic finish and perfectly resembles the summer. It's hot-sand look mixed with some shimmer reminds me a lot of hot sun shone on the beach. Though metallic, it still glides onto the skin well and isn't all glitter.
Texture/application
: The texture reminds me of all the other Bella Eyes eyeshadow. Satiny smooth and easy to pick up. It applies also very smoothly with little to no fallout and has an easy stream of pigment.
Lasting power:
About 6 hours without primer.
Scent:
None.
Overall:
This eyeshadow is a dream to use. It's intense copper mixed with a gleam of shine makes it an excellent eyeshadow shade for the summer. If you love the bronze goddess look, I would definitely recommend!