Milani released a Dolci Bronze collection and I have just posted a review on one of their Bella Eyes Dolci eyeshadows
here
. This is the second item that I got from the collection and I am loving it. I love the natural looking contoured look. However, the bronzer you use have to be matte to create the correct 'shadow' look. There have been times where I get a bronzer and realize it is shimmery or has a sheen. The Bronze XL from Milani is matte and what I like even more from the palette is that the 'highlight' shade is also not shimmery. It is a lighter version and creates a 'light' area without shimmer. That is my favorite type of highlight. A lot of highlighters can be very shimmery and those shimmers eventually migrate to different parts of your face.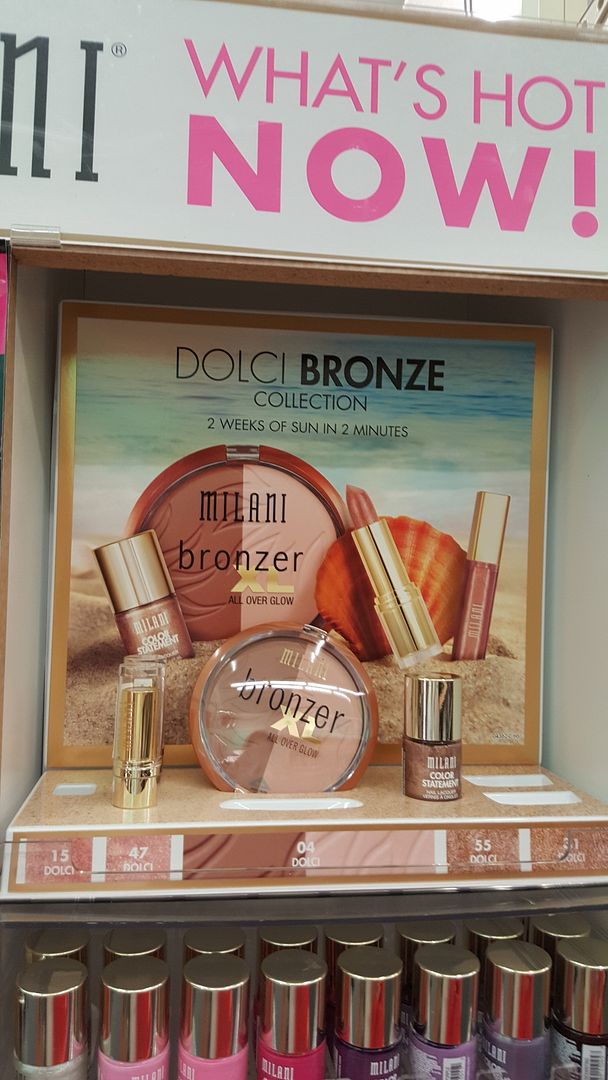 Milani Bronzer XL, CVS, $9.99
The Bronzer XL is definitely an extra large size. Unlike most other bronzer I own, this one is by far the larger of the lot. In my hand, it fills up my palm and slightly more. You definitely get your money's worth here. Like I mentioned above, this Bronzer XL is a matte finish. Even the hightlight gives just a matte version of highlight. The highlight pigment is lighter and brighter and replaces the shimmer/glitter a lot of other contour palette uses. The highlighter in this palette actually makes it different than the other contour palettes I already own. The matte finish highlighter is what really wowed me. Before I swatched the highlighter I thought this was just another contour palette. I am glad to say this is now one of my favorites!
Texture/application:
The texture is very soft and not powdery at all for either the bronzer or highlight. When applied, it also glided smoothly and did not tug.
Staying power:
It lasted 7 hours without setting spray.
Scent:
None detected
Finish:
Matte. Even the highlight is not shimmery.
Overall:
I really love that this set of contour powder is matte finish. I think those are the ones that help create the shadows and highlights the best! The chances of magnifying pores are also not an issue since there are not shimmers or glitters. If you want a good contour palette, one that lasts a long time, and is budget-friendly, I would definitely check out this palette!