I strolled by CVS to grab some essentials for a trip and came across some new shades of gloss balms from Covergirl. These pencil applicators are great for on-the-go trips since they are twist-ups. If they were to slightly melt, it can't get too far with the cap.
There are a bunch of different shades, but I chose Caramel Cream (the only one missing in the photo below).
Covergirl Jumbo Gloss balm creams, CVS, $9.50
Caramel Cream is a matte nude pink with a white undertone. Because of the white undertone, this shade could wash some skintones out. I found that these shades also tend to look most streaky and it did go into my liplines a little. With a lot of balm beforehand or with a gloss on top, it will undo this problem. However, if you were to do that, it defeats the purpose of this balm and gloss combo.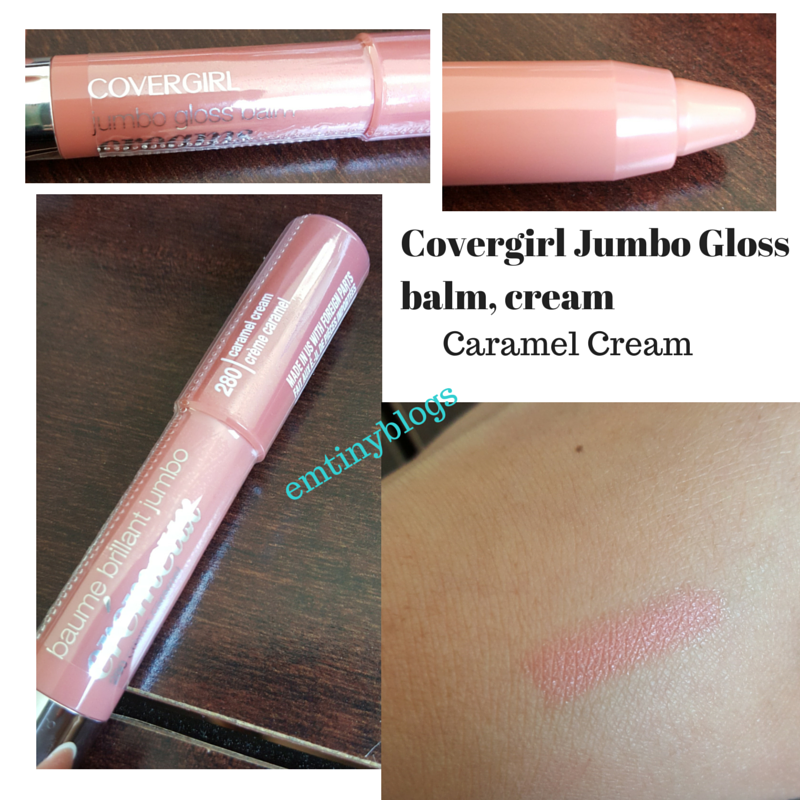 Texture/application:
I really like how smooth it glides onto your lips. It also easily can be moved around on the lips if you were to smack them.
Coverage:
This has pretty good coverage. I wouldn't say full, but isn't sheer.
Scent:
None really. Maybe the traditional lipstick scent, but very light.
Moisturziation:
Didn't feel like this gave me enough moisture. Perhaps it is really hot today, but I felt my lips still parched.
Lasting power:
This lasted about 2 hours and needed reapplication for color and 1 hour for hydration.
Overall:
Though convenient in a twist-up tube, I found this shade pretty but not for me. It landed in my liplines and also showed some streaking. Also, I didn't find it too hydrating for my lips. I would use this only for touch ups, but if I want a really nice hydrating balm, I would grab something else first.
Have you seen these shades?