I recently really had the urge to try a color eyeshadow crayon/pen and picked up the Laura Mercier Caviar Stick at my local Sephora.
There were tons of colors to pick from and I chose the plum shade. This product was advertised to have transfer-proof and crease-resistance properties while being very blendable and rich in color. The name 'caviar' really had me feeling this would be a luxurious product so I gave it a shot!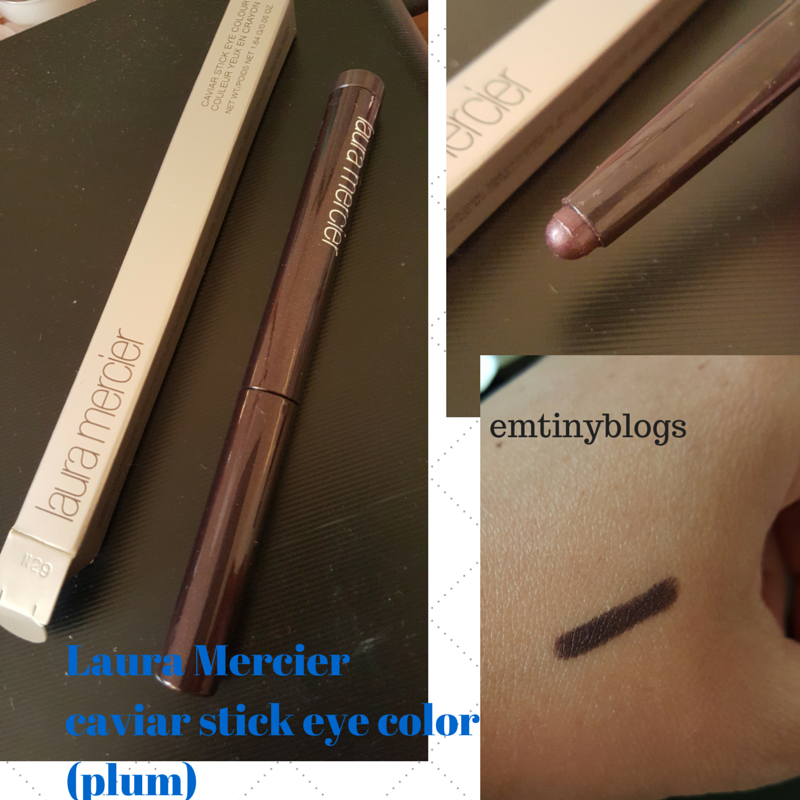 The plum shade appears to be more brown than expected. It isn't shimmery, but also didn't lack dimension.
$28, Sephora
Texture/application: This color stick was very easy to apply. It glided on my hand seamlessly and barely needed any pressure to have the swatch result above.
Scent: none.
Lasting power: This didn't really last on my oily lids. Though advertised to be transfer-proof and crease-resistant, I got both of these problems within 2-3 hours after application.
Pigmentation/blendability: Very blendable with no tugging. Pigment is very strong and pretty.
Overall: Though I really like the pigmentation and its ability to blend, I can't really find myself picking this up to wear if it smudges and creases. Unless you have dry lids, I would probably either skip or be prepared to wear some makeup fixing solution.
Thanks for reading!