Maybelline recently celebrated its 100th year anniversary and released several eye products, which their brand was known for back in the days. I picked up two items: Kajal Eye Kohl (reviewed below) and the Unstoppable eye liner (reviewed at
this page
).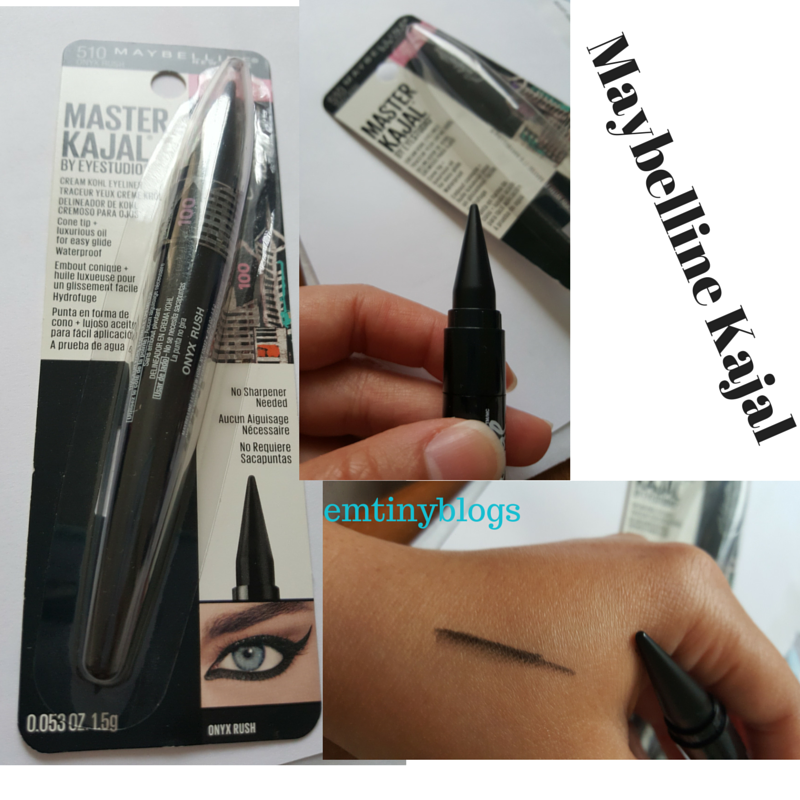 Maybelline Kajal, $8.99 CVS
The Kajal was very dark and pigmented. It is advertised to be waterproof and have an easy glide. It glided on very smoothly and blended very well. Though it was easy to apply, it wasn't easy to maintain. Shortly after application, I noticed bleeding and also transfer to my upper eyelids.
Texture/application: I found this to be very easy to apply and easy to blend out. It didn't tug at all. Though the product is very stiff, it needed hardly any to no pressure to apply.
Scent: None detected.
Staying power: By about 3 hours in, I noticed the product has transferred from my top lash line to the bottom and bled down. I also noticed transfer to the top of the eyelid area.
Overall: Though it was very pigmented and easy to apply, I couldn't get this to stay. I don't know if it was just because of my oily eyelids, but if it is advertised to be waterproof I expected it to stay put longer than 3 hours. This might be okay if you don't have oily lids, but if you do I would steer clear of this.