Exclusive to VIB Rouges at Sephora, you can now get the Burberry Beauty Box for just $32! If you are like me and have been wanting to try Burberry beauty items, this is a great intro price to try them. I am not sure how long it will last so check it out now.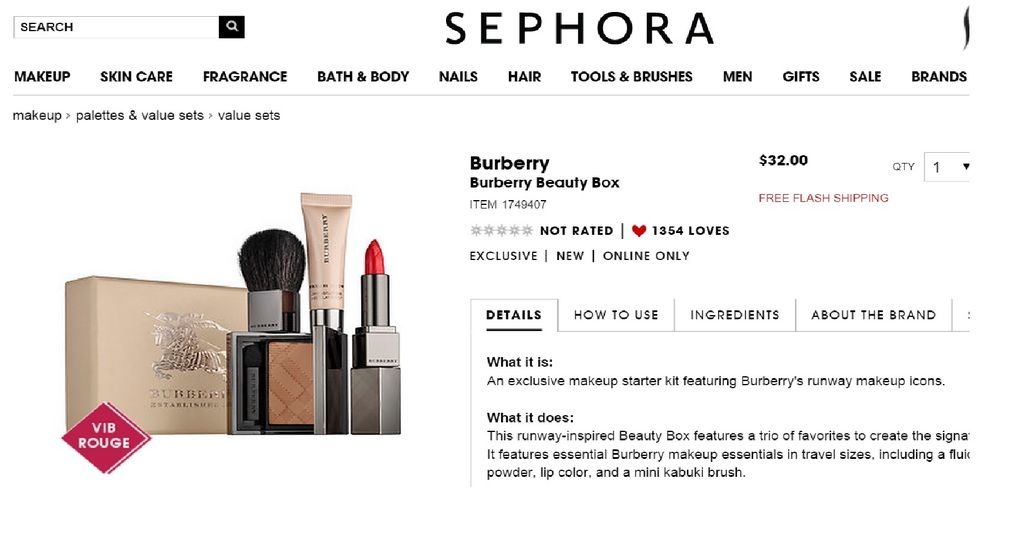 The beauty box includes:
- 0.17 oz Fresh Glow Fluid Base in Nude Radiance No. 01
- 0.035 oz Burberry Kisses in Military Red No. 109
- 0.08 oz Light Glow Contouring Powder Face & Eyes in Earthy Blush No. 07
- Mini Kabuki Brush
I just ordered mine in the mail so I hope to play and review it soon! I wanted to get this news out there in case it sells out. Sephora has an excellent return policy so if you purchase and don't like it you can always return it.