I LOVEEEE Maybelline's Baby Lips. Their lip balms are so cute, affordable, and smells great. These are great for everyday use and guess what just made my day better? I found the Baby Lips lipgloss! These appear to be permanent and also come in an array of color and finishes. I have purchased two shades so keep reading to get my take on them.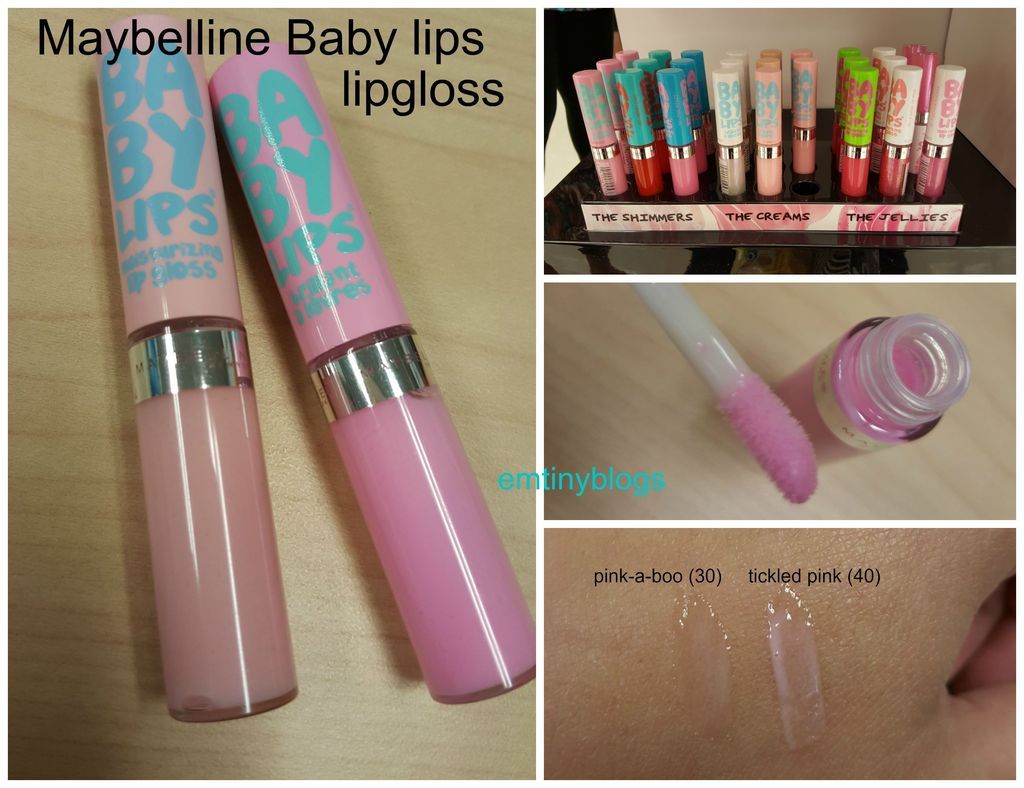 Maybelline Baby Lips lipgloss, $3.99, Target
Pink-a-boo is a cream finish. It appears to be a light baby pink in the bottle, but on my hand and lips it only gives off a shine. This would be great for a natural look or over lipstick.
Ticked pink is a medium pink cream. On my hand and lips, it doesn't have too much color, but does better than Pink-a-boo.
Have I already mentioned that I really like these? At less than $4, these are a steal! They are a great compact lipgloss that you can put almost anywhere and there is something for everyone. Personally, I don't like shimmers too much, so I am glad they have a cream version. They have jelly, cream, and shimmer finishes to choose from. The scent isn't too strong, but I would say if you are extremely sensitive, these might give you a headache.
They aren't super moisturizing, but they do a good job if you just need a little somethin' somethin'. They held up on my lips quite well considering them to be a lipgloss. I still felt the gloss on my lips about 3 hours in if I don't eat or drink anything.
Texture/application: Very smooth and gentle. This was easy to apply with the doe foot applicator and rubs nicely into your lips. The texture isn't sticky at all. It feels slightly cushiony.
Scent: This has a slight floral but sweet scent. Reminds me of candy, but a little more floral like. It doesn't linger for too long, however.
Staying power: This lasted 3 hours+ on me if I do not eat or drink anything.
Pigmentation: Though it didn't show up on me well, these are after all two of the lightest shades and I have very pigmented lips. I think if I were to pick a shade darker, they would show up.
Overall: At $4 a pop, these are great little lipglosses to stash in your bag, jeans, car, desk, pockets, and pretty much anywhere. They do come in different colors and finishes and the two that I try apply very nicely. Being a lipgloss, these were able to last 3+ hours on my lips without being sticky. I would definitely recommend!