As promised, I am reviewing the Burberry Runway Icons beauty box that I purchased from Sephora a few weeks back. I had been meaning to put this review up sooner, but life outside of blogging happened. Anyway, I am very excited to share my thoughts on this with you today because I have had some time to try it and I really like it. I tried to document as much of the box and contents as I could. See below!
(By the way, as I mentioned in the previous post, I had a feeling this box will sell out fast. Sure enough, it did. Hopefully, Sephora will replenish the stocks. Otherwise, they also have these in regular sizes.)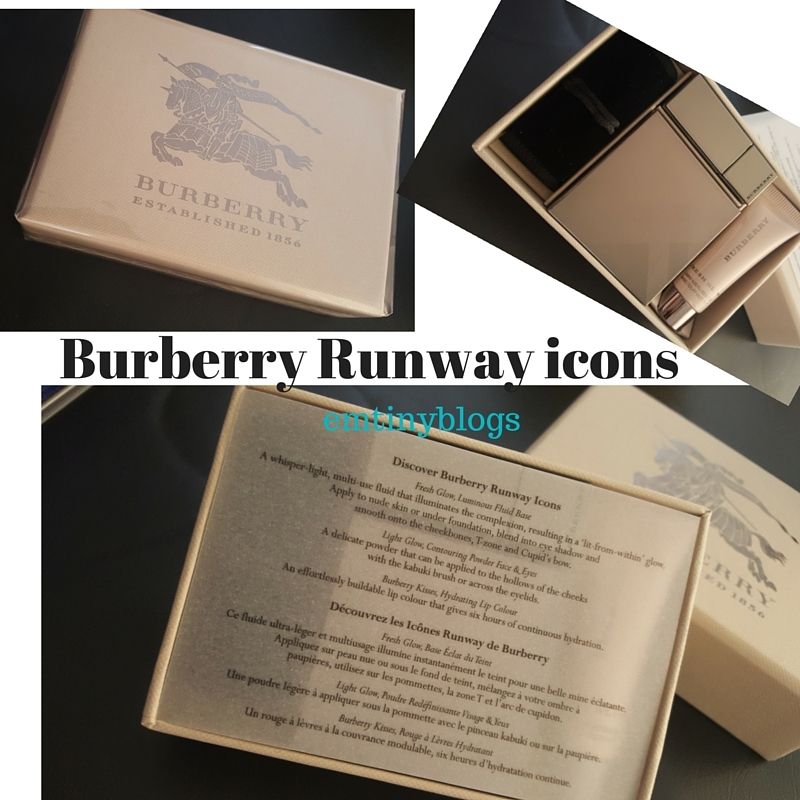 Burberry Runway Icons, Sephora.com, $32
The inside of the box has a semi-transparent paper that lists the items inside.
Underneath this paper is a very neatly arranged set of 4 items:
* A kabuki brush rolled up in a black velvet cover
* A square compact of contour powder and a mirror
* A small bottle of luminous liquid
* a small tube of red lipstick
The rolled up brush is held closed with a small black rope. It comes in a plastic wrap. The bristles seem very soft, but sturdy. It is great for applying powder for contouring. The small handle part of the brush is made of nice solid metal. It isn't too heavy, but also doesn't feel cheap.
The light glow contouring powder comes in a compact that has a small sponge brush and a mirror. Again, the metal doesn't feel cheap, but isn't extremely heavy either. It is really a great compact to through in your purse.
A lot of deluxe and travel size products tend to be made cheaply than their standard size counter parts. I am very happy to say Burberry kept these little trinkets in good packaging.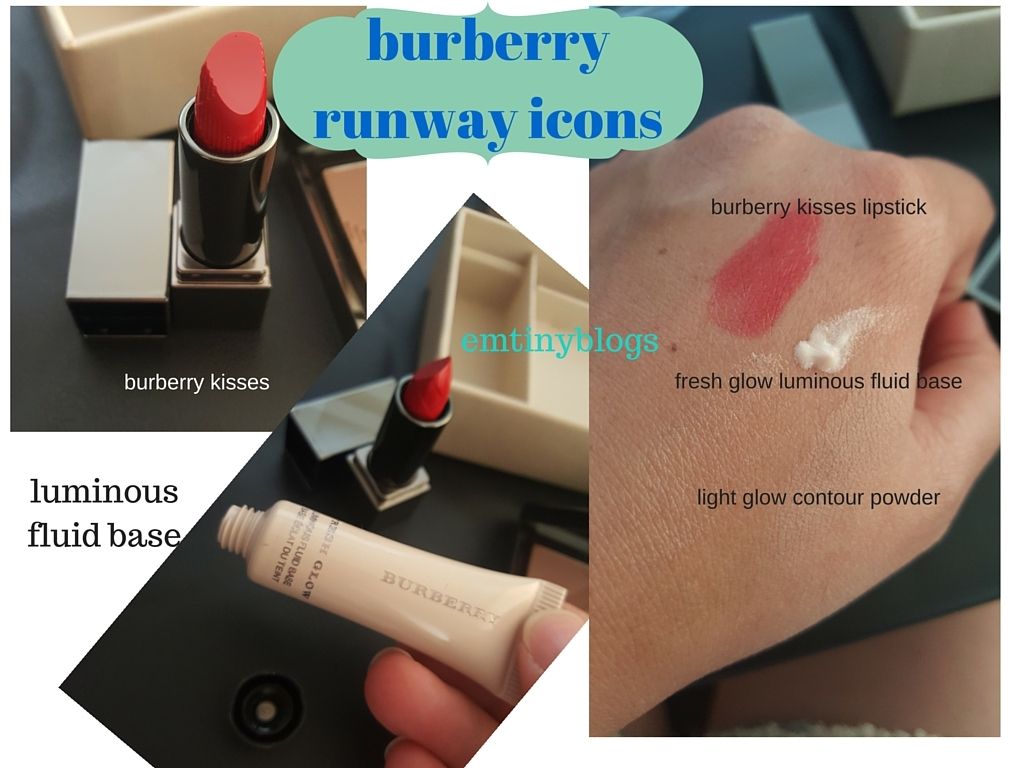 The next two items are the Burberry Kisses lipstick in red and the tube of Luminous fluid base.
The Burberry Kisses lipstick is a very easy to apply product and feels nice on the lips. I wouldn't say it is quite moisturizing, but definitely doesn't dry out the lips either. It has great pigmentation and doesn't settle in lip lines. I don't notice any scent.
The fresh glow luminous base is meant to be worn either on bare skin or mixed in with your foundation/eyeshadows. It is a multipurpose product and seems to show only the smallest hints of sheen. It isn't glittery or shimmery, which is great. A truly effective luminizer should not have specks of shine visible, rather the entire region should glow naturally.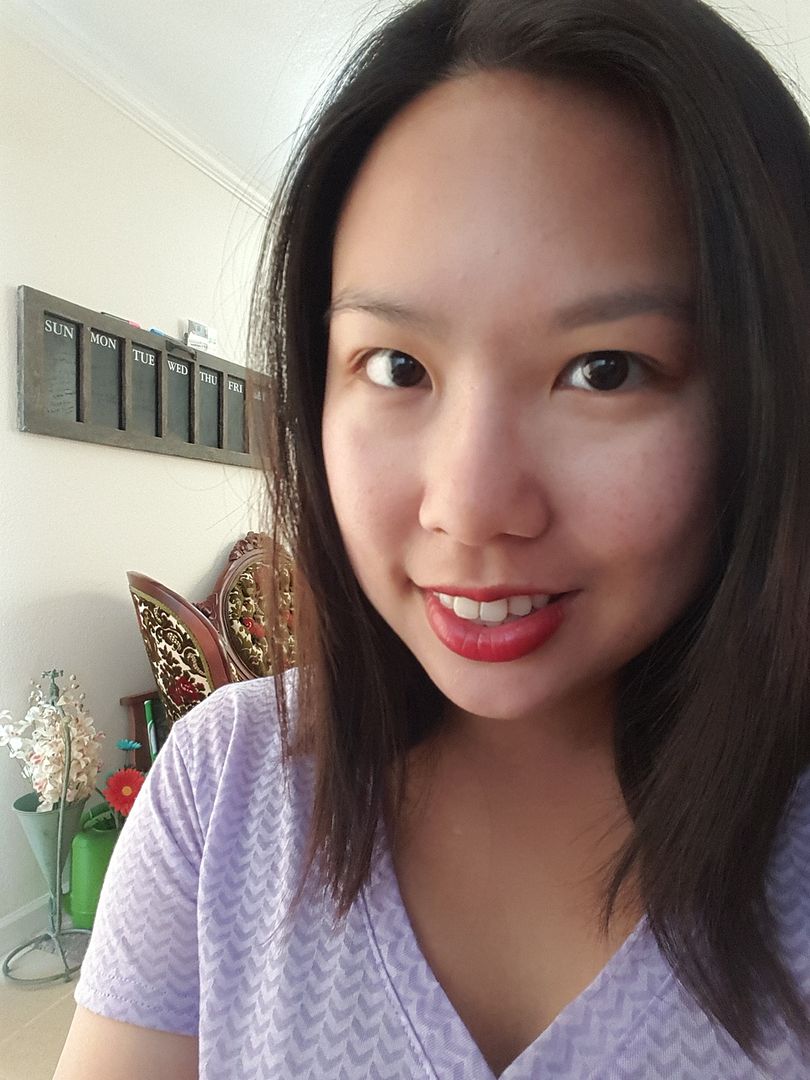 And here is a photo of all the products worn. I applied the luminous liquid base onto the top of cheek bones, the light glow contour powder on the eyelids and the hollows of the cheek, and the red lipstick on the lips (duh- haha).
I truly enjoyed this little box of wonders. I hope you saw my previous email and went ahead and purchased it. If you missed out, I would still give all of these full-sized products a try.
Something about tiny makeup products just makes me happy. Is that weird? Anyway, I am very glad I purchased this box because the small sized versions make it great to travel with!
Until next time,