It has been a while since I bought something and loved it in terms of lip color. I am an avid user of lip balm, but I use lip color a lot less often. I love the idea of lipgloss, but they are usually too high maintenance and usually do not show up on my lips. These new Maybelline lip products changed the game. Both the Colorblur Cream Matte pencil and the Vivid Matte Liquid show up nicely on my lips as a my-lips-but-better and natural shade. A few of the liquid matte lipsticks in the past have always looked odd on me due to the stark and washed-out color it gives me. This one, however, looked quite natural.
I picked 'I like to Mauve it' (50) for the Colorblur and 'Nude Flash' (10) for the Vivid Matte Liquid. Both are similar colors of a rosy mauve shade.
On my hand, the Vivid Matte liquid looks a bit shiny, but on the lips it is a true matte.
Colorblur Cream Matte pencil ($6.99), Vivid Matte Liquid ($7.99)
The Matte pencil has a twist up mechanism at the smudger end. The smudger is made of a soft rubbery cap and is used to spread out the lip color (see smudged swatch on hand). I found that by rubbing my lips together it has the same effect.
The Matte liquid has a doe foot applicator and holds just the right amount of product during each application.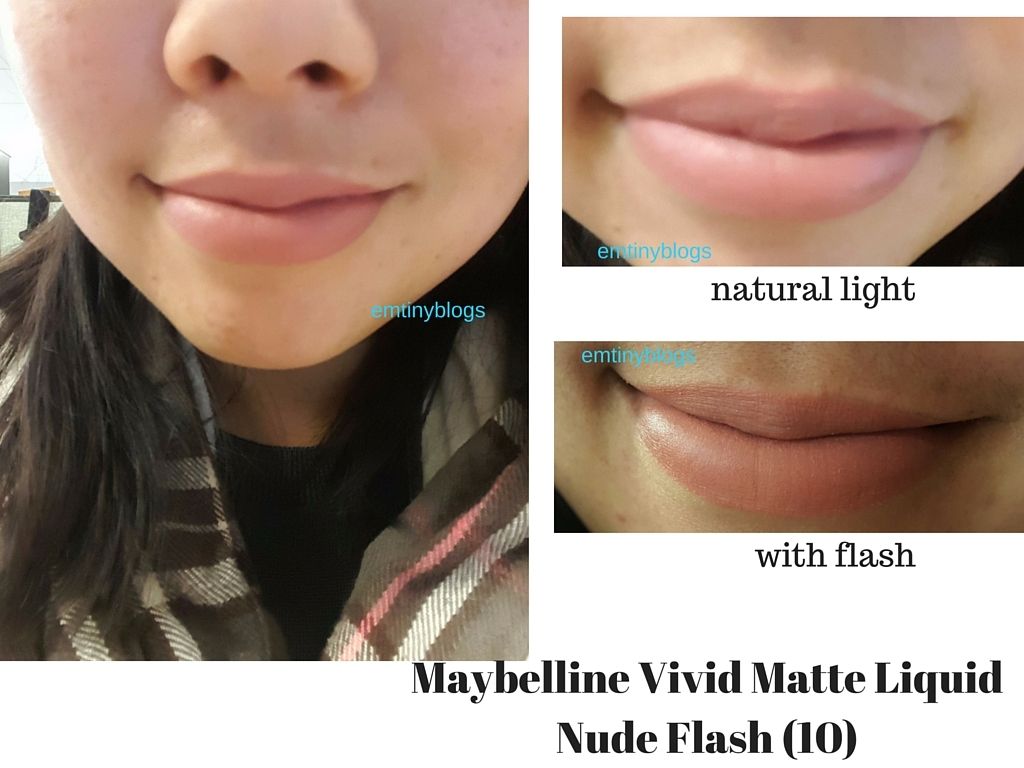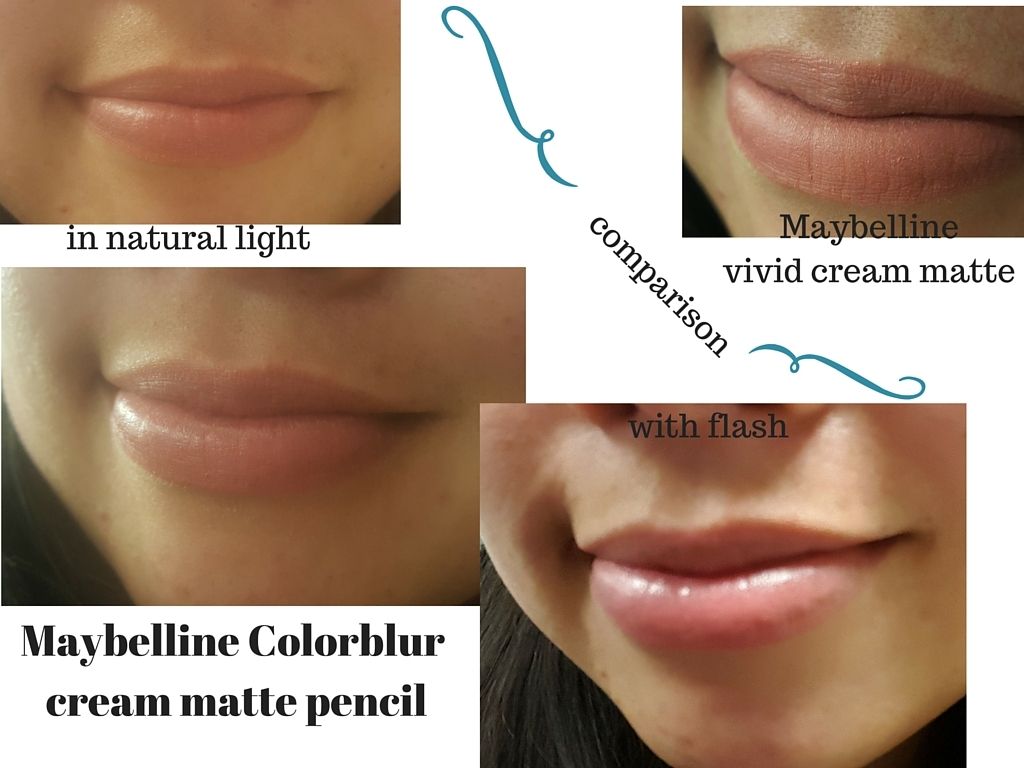 I tried to take photos of these products with different lighting, but all the colors really do depend on how pigmented your natural lips are. For me, I have pretty pigmented lips and these are medium coverage. Both of these can be layered for more coverage, but some of my natural lip color definitely peeked through above. Note that the Matte Cream looks a bit shiny. That is due to me putting a little lip balm between swatches.
Texture/application: Both were extremely easy to apply. The liquid is like other gloss/liquid lipsticks. The pencil is what surprised me. Being a matte pencil I would have thought the glide would be very sticky. It was extremely easy to apply but still looked matte!
Scent: The pencil had no scent. The liquid color had a jasmine-y floral scent that dissipated quickly.
Staying power: Both stayed for about 3 hours during eating and drinking, which was pretty impressive. I didn't wipe my lips too harshly, though.
Moisturization: Though these didn't moisturize my lips, I didn't find them that drying either. Unlike other matte lip products, these actually were pretty neutral.
Overall: I really like these two products since they actually show up on my pigmented lips without drying them out. They look like MLBB and very natural. For under $8 a pop, I would definitely suggest checking out other colors that Maybelline offers!