It has been a while since I found something at my local drugstore that intrigued me. Naturally the item to get me back into the game was a lip product and from Maybelline. I purchased it almost immediately, along with another Maybelline lip product that you will see reviewed soon.
Today, I am going to give my two cents on the Maybelline Balm Ball, which is part of their Baby Lips collection. Balm ball is listed as limited edition and comes in 4 colors (at least at my local Walgreens).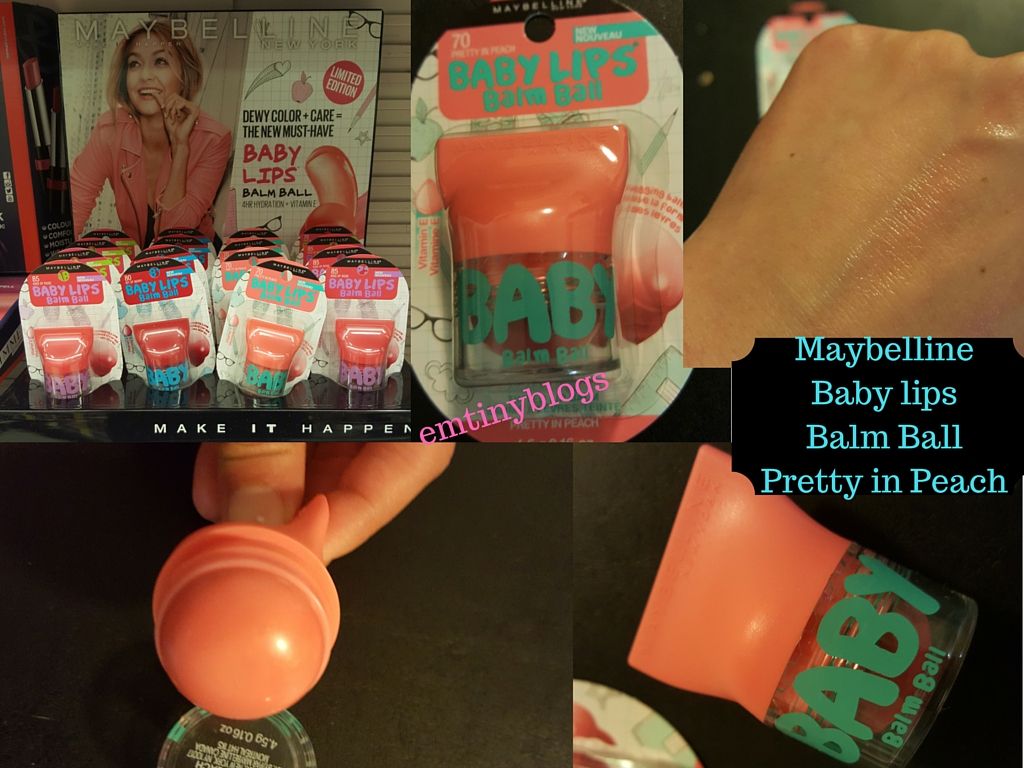 Maybelline Baby Lips Balm Ball in Pretty in Peach, $4.99, Walgreens
After using Balm Ball for a while, I found them similar to other baby lips except more moisturizing. Unlike the tube form Baby lips, these ones deposit more balm per swipe. I definitely feel them last longer and therefore feel more moisturizing.
The color I chose was Pretty in Peach, which in the packaging looks like a bright peach. On my lips, however, it looks like a regular lip balm. I do notice that there is pigmentation if I were to wipe my lips with a tissue.
Application/texture:
There is no tug during application. With such a big round sphere for application, it was very easy with one swipe. The texture feels very similar to Baby lips, but slightly more product gets deposited each time.
Scent:
There is a slightly sweet vanilla scent.
Lasting power:
They are fairly moisturizing and I found the need to reapply after 3-4 hours of use.
Pigment:
On my pigmented lips, I don't notice any peach color showing through. However, I do see it when wiped on a tissue.
Overall:
I think this is a fun and interesting way to sell Baby lips. The applicator is somewhat difficult to hold sometimes and I even dropped it once due to the small handle. Knowing this issue, I hold it more tightly during application now. I like that I don't need to dip my fingers into the product to apply and that they do last longer than regular Baby lips. For $5, I would say this is a great lip balm to keep in your purse!