I love the holidays because there are just so much festivities and love all around. One of my favorite things to do is to shop for presents. I love opening presents with my family on Christmas Day almost as much as I love shopping for them! As mentioned in my post before, I purchased the Dior Total Matte Eye Palette. Holiday packaging is also so much prettier! I've used it for about a month now quite consistently so I would like to share my thoughts on it.
The Dior Total Matte Eye Palette comes with 3 shadows, 1 eye brow shade, and 1 wax. The 3 shadows are all matte and are your basic shades. There is a cream/white shade, a black shade, and brown shade. They are all housed with a dual end applicator - sponge and angle liner. All of that sits in a faux leather zip box that can easily be carried on the go. The little mirror makes it easy to apply your makeup without being too bulky or heavy.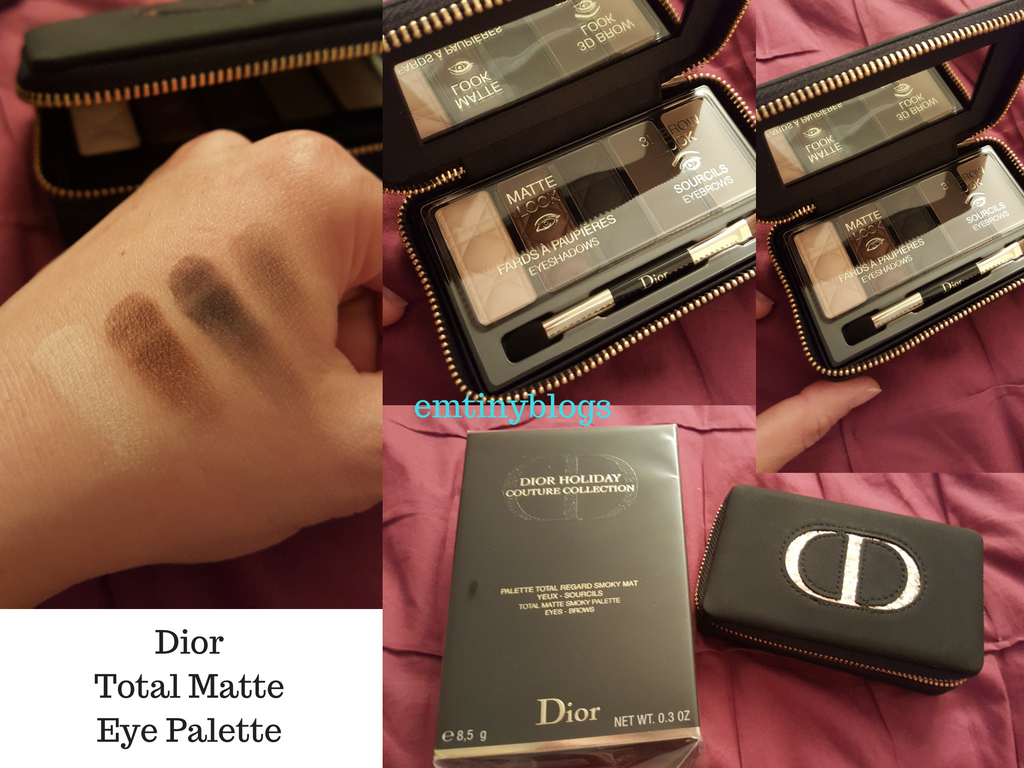 The eyeshadows are very pigmented, though not as pigmented as my Tarte eyeshadows but still get things done. The staying power is pretty good. Though I haven't used the wax, the eye brow powder works great and stays nicely.
Application/texture:
The eyeshadows are finely milled and easily apply onto the eyelids, lash line and brows.
Scent:
None
Staying power:
About 20 hours.
Overall
:
It is a bit pricey for an eyeshadow palette. $62 isn't something to just throw around. I definitely think there are cheaper options out there and I don't think the faux leather is all that great. It certainly is dazzling, but it is a little more bulky to just throw into the purse. It feels sturdy and I definitely would recommend it if you were planning on splurging on anything.