I love pink polishes. The more pastel and light the pink is, the more I swoon over them. As you might imagine, after a while I would have every possible shade of light pink polishes! I was pleasantly surprised that this pink polish has a bit of sheen to it. It isn't a cream and not metallic, but something right in between. It looks gorgeous!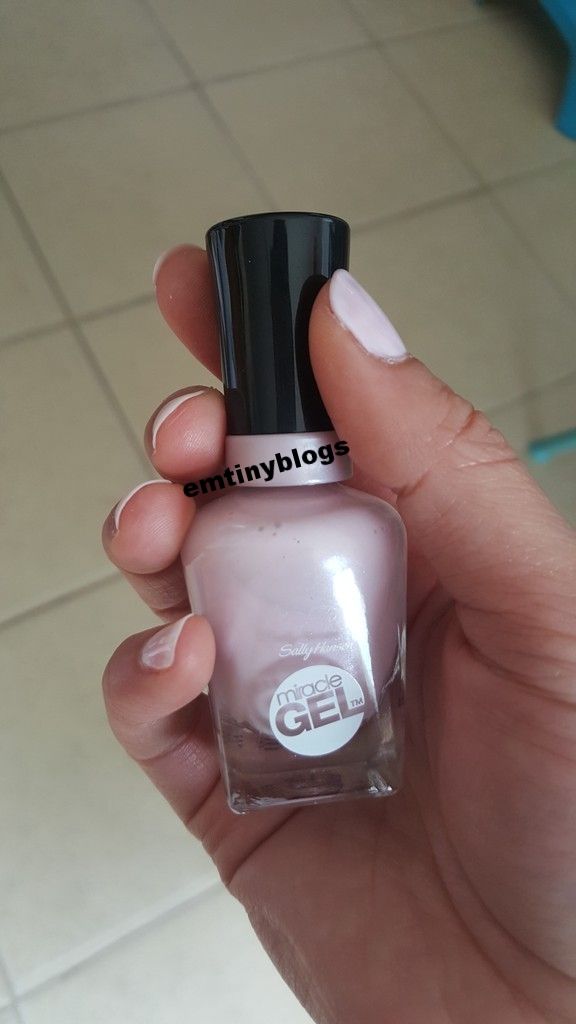 Sally Hansen Miracle Gel Nail Polish in Plush Blush
Application/Texture:
Like all other SH Miracle Gel Nail polishes, this one was smooth and easy to apply. It took 2 coats to get an opaque look. It wasn't goopy with the layers.
Staying power:
This lasted 4 days without chipping on me. I did have a SH gel top coat.
Overall:
I really love this shade. I am a bit biased since it is a light pink color, but it you like something just a little bit different than a baby pink I would highly recommend!