After reading many reviews and seeing swatches, I finally decided to get my own blush from Becca. The shade that I settled for was Damselfly, which was a pale coral peach color with just a tad hint of shimmers. It is gorgeous and looks even better on the cheeks. Below I will review and show you some swatches of my new blush!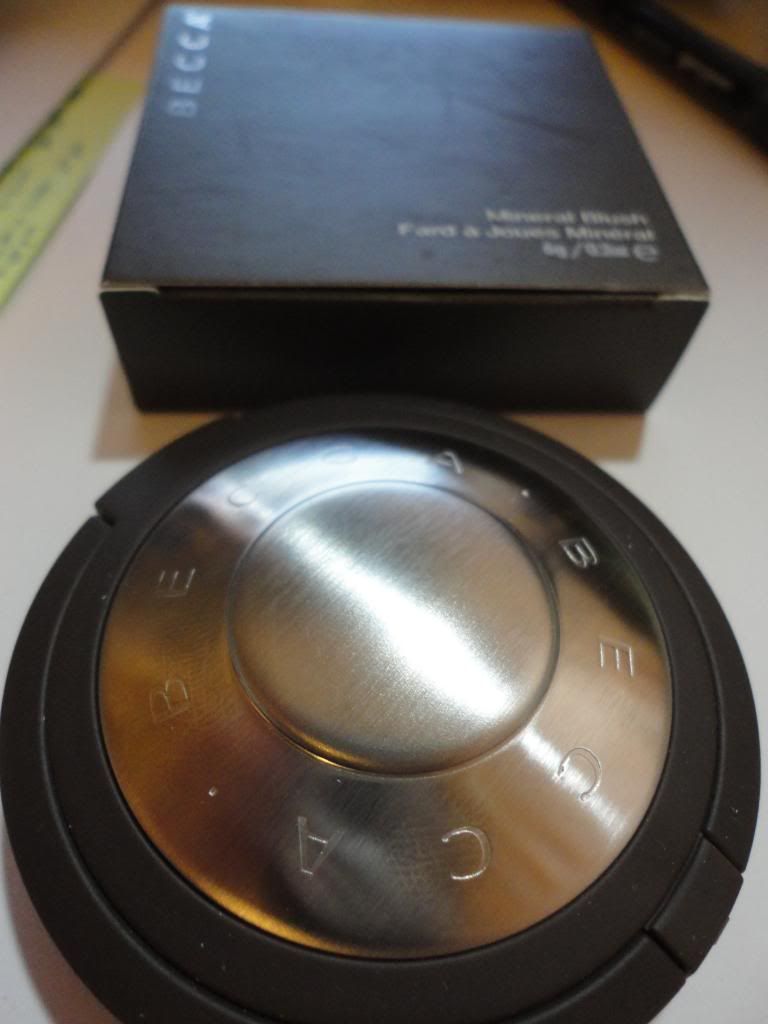 The blush container reminds me of a spaceship/saucer. It is quite unique in design and feels very sturdy.
Though it has metal parts to the container, it doesn't leave gross finger marks.
6g/0.2oz, $32, sephora.com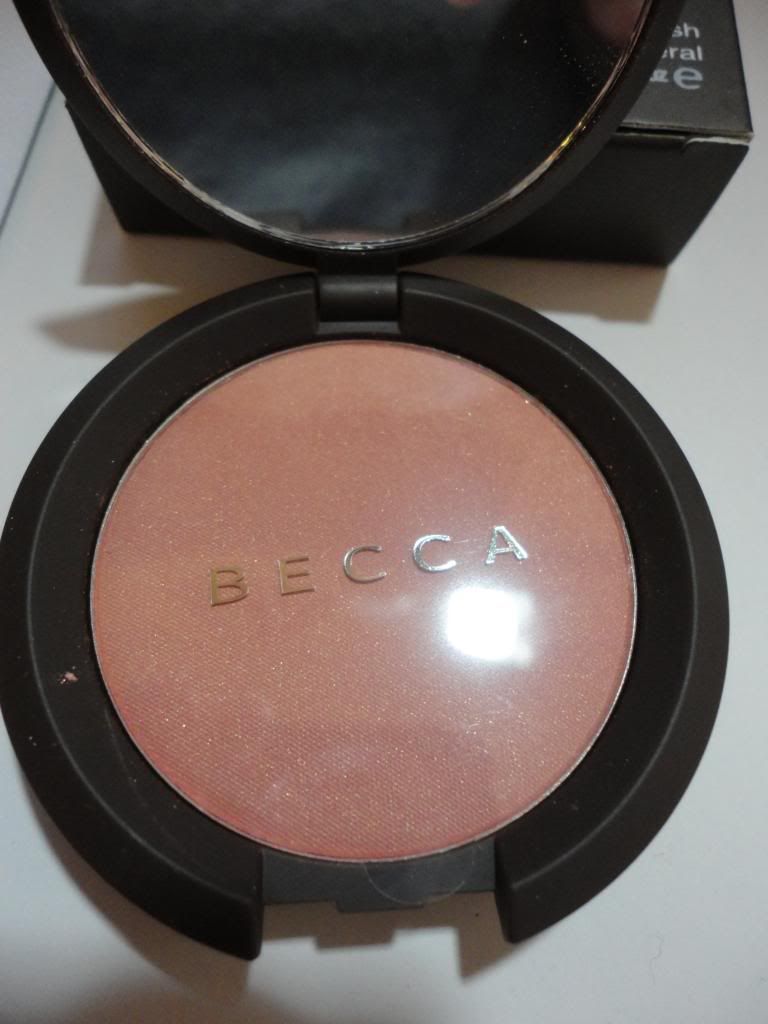 inside look of the blush!
There is a mirror on the flipside and the blush is slightly domed up.
left is blended swatch, right is heavy swatch
application: very smooth and velvety. There was no powdery fall outs or unevenness
finish: the finish is matte, but with a few very finely milled shimmers. This only helps give your cheekbones a pop.
staying power: this lasted on my cheeks all day, ~9 hours
Overall: I really love the color of this blush! I am more biased towards peachy coral blushes, but the finish on this blush is just amazing. Also, the staying power is up to my needs and the container feels sturdy enough to bring with me for travel. The only downside is the price. $32 is a bit expensive so I am a bit disappointed on that. However, with its perfect peachy coral shade, staying power, and velvety texture, I am willing to shell out a bit more for it. Perhaps I will get more blushes from this brand during a sale :)
Em
Like what you see?
Support my blogs by subscribing
here!
All products shown here were purchased with my own money and were given my fair and honest opinion.